Wednesday, February 26, 2020
---
Liman Center Cited in Federal Report on Women in Prison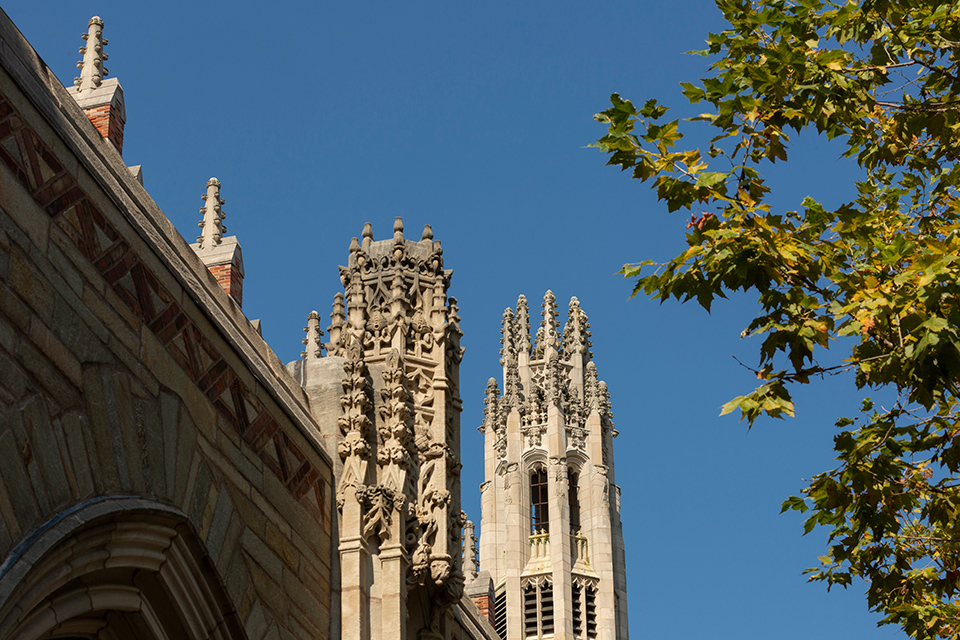 On February 26, 2020, the U.S. Commission on Civil Rights released its report, Women in Prison: Seeking Justice Behind Bars, which documents the challenges incarcerated women face and calls for reforms to respond to female prisoners' "specific needs." This encyclopedic overview draws from testimony and submissions from last year's briefing, at which Judith Resnik, Arthur Liman Professor of Law, spoke and submitted a statement from The Arthur Liman Center for Public Interest Law, coauthored by Alexandra Harrington '14, Senior Liman Fellow in Residence, and Molly Petchenik '21.
The Commission found that classification systems "not calibrated for gender-specific characteristics have been shown to classify incarcerated women at higher security requirement levels than necessary." Further, incarcerated women report "much higher rates than men of histories of physical, sexual, and mental trauma," and "many incarcerated women continue to experience physical and psychological safety harms while incarcerated and insufficient satisfaction of their constitutional rights." In addition, incarcerated women have specific health care needs that "prison systems are ill-prepared to meet," according to the report. Moreover, the Commission found that incarcerated women reported an "overall lack of programming in varying professions" that would give them meaningful ways to successfully participate in their communities and to work after release. The Commission's recommendations include better classification, health care, more useful programs, and that prison systems undertake efforts to ensure fairer discipline that does not discriminate on the basis of color and sexual identity or mental health challenges.
In its discussion of "Discipline and Restrictive Housing," (commonly known as solitary confinement), the Commission draws on Reforming Restrictive Housing: The 2018 ASCA-Liman Nationwide Survey of Time-in-Cell, the joint research project of the Association of State Correctional Administrators (ASCA, which comprises all the directors of the state and federal prison systems, and now called the Correctional Leaders Association) and the Liman Center. Women in Prison references the 2018 findings that 1.2 percent of women in prison and 4.6 percent of men in prison were in isolation, and that women and men of color were overrepresented in solitary confinement. The Commission recommends that prisons "implement evidence-based, trauma informed discipline policies to avoid harsh punishments for minor infractions, and recognizing the significant harms that can result from placement in restrictive housing." The Commission also urges prisons to ensure that solitary confinement is not used in a discriminatory manner.
The Liman Center has long been concerned about issues facing women in prison. In 2015 the Liman Center submitted a statement to the Colson Task Force on Criminal Justice Reform, emphasizing the consequences to female prisoners of "isolation by place," or incarcerating prisoners hundreds of miles from their loved ones. In 2014, in a statement to the Senate Judiciary Subcommittee on the Constitution, Civil Rights, and Human Rights, the Liman Center highlighted the specific challenges faced by women prisoners with respect to classification, placement, health, safety, and work. Earlier that year, the Liman Center released a report tracking the impact of the proposal by the U.S Federal Bureau of Prisons (BOP) to close the only medium security facility for women in the Northeast in Danbury, Connecticut, which then housed some 1,100 women. The Liman Center worked with several senators from the Northeast, and specifically Senators Richard Blumenthal '73 and Chris Murphy of Connecticut, with several chief judges of U.S. district courts in the Northeast, the American Bar Association, the National Association of Women Judges, and others to oppose the closure of the female facility. Ultimately, BOP agreed to reopen a much smaller facility at Danbury, which now holds some 150 women in addition to the 160 at the adjacent "camp" for women.
The U.S. Commission on Civil Rights, established by the Civil Rights Act of 1957, is the only independent, bipartisan agency charged with advising the President and Congress on civil rights. The Arthur Liman Center for Public Interest Law has an extensive program of research projects, including women on prison, solitary confinement, and the use of fines and fees in civil and criminal litigation. The Center convenes a class each year, and since 1997, has provided 143 Yale Law School graduates with year-long fellowships. The Center also supports summer fellowships for undergraduate students at Yale College, Barnard College, Brown University, Bryn Mawr College, Harvard University, Princeton University, Spelman College, and Stanford University.