Wednesday, March 7, 2018
---
Lowenstein Report on Myanmar Genocide Cited by New York Times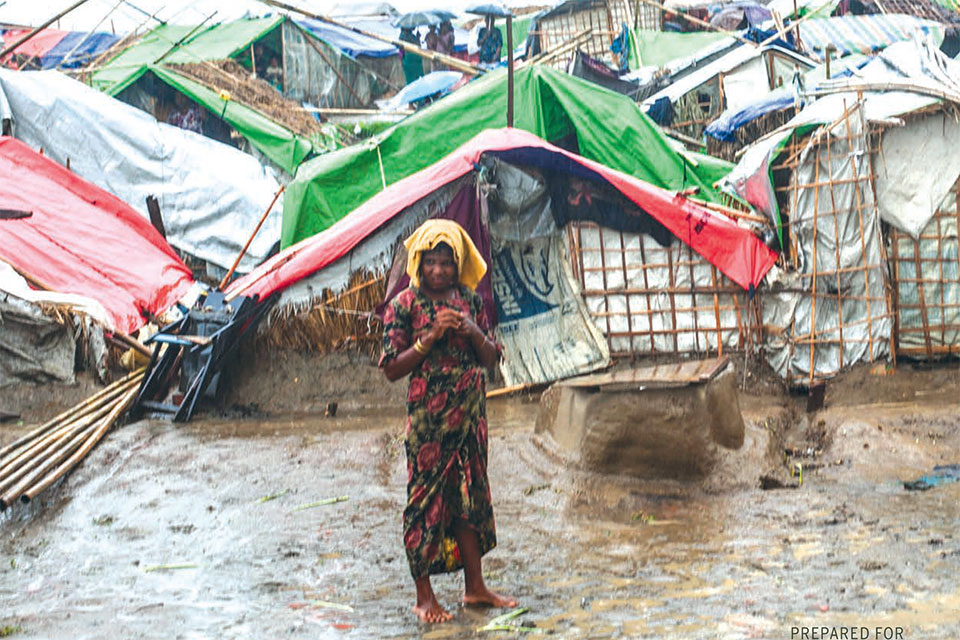 A 2015 paper by Yale Law School's Allard K. Lowenstein International Human Rights Clinic, analyzing whether abuses against Rohingya Muslims in Myanmar satisfy the criteria for finding genocide, was cited in a prominent New York Times column bringing attention to the atrocities that continue to occur in the country.
Titled Persecution of the Rohingya Muslims: Is Genocide Occurring in Myanmar's Rakhine State? – A Legal Analysis, the paper has been cited and utilized by many news outlets and human rights organizations to argue that the persecution of the Rohingya is genocide and that the actions of Myanmar's government forces should be condemned. The publication came out before the most recent rounds of violence that the Rohingya have suffered, which have led 146,000 Rohingya people to flee the country and have left 400,000 people trapped in conflict zones or interned in camps.
The paper recommended that the United Nations Human Rights Council establish a Commission of Inquiry to conduct an urgent, comprehensive, and independent investigation of the human rights situation in Rakhine State.
The Lowenstein Clinic team, under the supervision of Professor James Silk '89, found substantial evidence to support a conclusion that the abuses in Rakhine State prior to 2015 met each of the elements of the legal definition of genocide. The Clinic carried out its analysis at the request of Fortify Rights, a human rights organization based in Southeast Asia that investigates violations, engages with people who have the power to solve human rights problems, and strengthens grassroots responses to abuse.
In recent months, human rights organizations, Southeast Asian news outlets, and journalists from around the world have cited or utilized the Clinic's report. In 2017, the South China Post published an in-depth account of the most recent wave of violence against the Rohingya that referred to the Clinic's report and quoted Professor Silk. The clinic's work was also cited by Nicholas Kristof in December 2017. In a piece in TIME Magazine, Fortify Rights' Matthew Smith emphasized the relevance of the Clinic's findings to the ongoing violence against the Rohingya peoples. Smith urged the Trump administration to pressure fellow UN Security Council members to refer the situation in Myanmar to the International Criminal Court.  

Professor Silk said he was glad the report has been helpful to those working to solve this horrific human rights crisis.
"We are outraged by Myanmar's escalation of violence and persecution against the Rohingya and the failure of influential international actors to intervene," Silk said. "We are pleased that the Clinic's paper has continued to prove useful to those working to stop this horrific violence, but it is time for action to ensure the Rohingya's safety."
Named for human rights activist Allard K. Lowenstein, the clinic undertakes a wide variety of projects each term on behalf of human rights organizations and individual victims of human rights abuse.