Tuesday, April 16, 2019
---
MFIA Seeks to Keep Law Enforcement Disciplinary Hearings in Public Record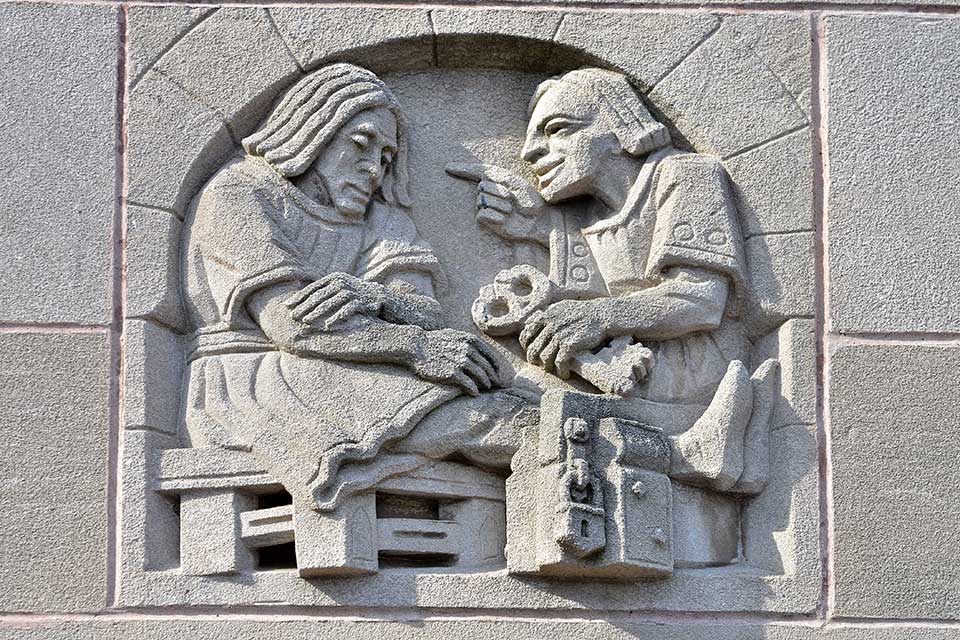 A case involving public access to records, an obscure government accountability agency, and heated debate in state civil rights law interpretation is now making its way through the courts.
The New York Times and Yale Law School's Media Freedom and Information Access (MFIA) Clinic filed a brief last month in Victor v. New York City Office of Trials and Hearings et al., currently pending before the Appellate Division of New York's First Judicial Department. The brief defends their previous victory in a lower court which guarantees public access to the records of New York corrections officers' disciplinary proceedings.
The lower court's decision preserves a window into an obscure New York City agency called the Office of Administrative Trials and Hearings, or OATH. OATH was created in 1979 to ensure that the city government's agencies couldn't make the final call on disputes or charges they initiated. According to the Times, OATH holds 300,000 hearings a year, or about 1,200 every work day. Importantly, proceedings before OATH have long been a matter of public record.
In 2015, a former Rikers Island corrections officer, Aubrey Victor, sought to have the record of his OATH disciplinary proceeding sealed. Victor had been caught on video in 2011 kicking a 16-year-old inmate in the face repeatedly while the teenager was already lying on the ground. Victor was subsequently charged with assault before OATH and was ultimately terminated after the agency concluded that he'd used excessive and potentially deadly force. 
Citing Section 50-a of New York State's Civil Rights Law, which is often interpreted as allowing personnel records of law enforcement officers to be kept secret, Victor wanted OATH to seal the record of his disciplinary proceeding. If granted, this action would have far-reaching consequences.
Access to OATH records has long provided journalists and the public with a critical window into allegations of misconduct at New York's prisons. Recognizing the potential reach of Victor's argument, OATH administrative law judge Faye Lewis denied Victor's request to seal his records, noting that, "OATH's publication of its reports and recommendations without redaction furthers the public interest in transparency and open government."
Victor and the union representing corrections officers appealed that decision to the New York State Supreme Court, arguing that Section 50-a should allow all other "similarly situated" officers to be granted confidentiality of their OATH proceedings.
That's when MFIA and The New York Times got involved. As co-counsel with Times Assistant General Counsel David McCraw, MFIA filed a motion on behalf of The New York Times seeking to intervene in the case, which the court granted. Then in 2018, the Manhattan Supreme Court denied Victor's request.
Victor has now appealed that decision and MFIA and The New York Times have once again filed a brief defending the public's right of access to OATH proceedings.
Beyond OATH however, the case also implicates a broader ongoing debate about public access to police records.
In a political climate concerned with law enforcement transparency, the repeal of Section 50-a is currently at the top of the New York State Legislature's agenda. The broad interpretation of this law's section received little coverage until the death of Eric Gardner by chokehold in Staten Island in 2014, when the city declined to release the records of the officer involved in the incident.
MFIA has long been a proponent of repealing Section 50-a, and another victory in the Victor litigation would at least ensure that Section 50-a's reach does not grow from covering law enforcement records to including judicial records, too.
by Leah Ferentinos