Tuesday, December 3, 2019
---
Muslim Law Students Association at YLS Joins Amicus Brief in Travel Ban Suit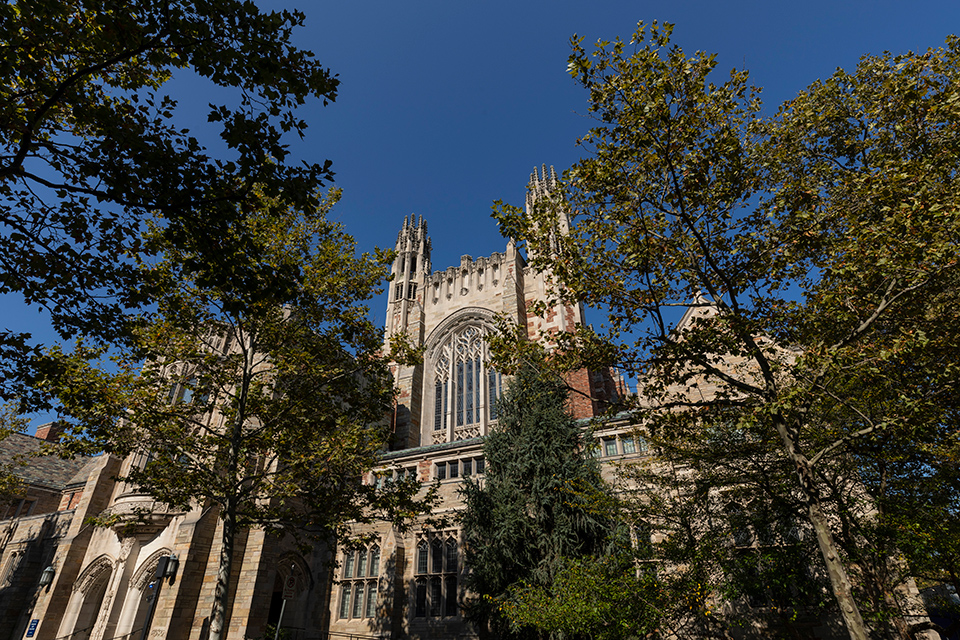 The Muslim Law Students' Association at Yale Law School is proud to join Muslim American bar and law student associations across the country as amici curiae in support of a continuing legal challenge to President Trump's travel ban, "Enhancing Vetting Capabilities and Processes for Detecting Attempted Entry Into the United States by Terrorists or Other Public-Safety Threats," Proclamation 9645, 82 Fed. Reg. 45,161 (Sept. 24, 2017) (the "ban"). The amicus brief was filed on December 2, 2019, in IRAP v. Trump, on appeal before the United States Court of Appeals for the Fourth Circuit.
The Muslim Law Students' Association at Yale Law School has unique insight into the legality of issues affecting the Muslim American community. By joining the brief, the student organization lends its voice to a coalition of lawyers and law students contending that the ban is both unconstitutional and damaging to American democracy.
The brief was spearheaded by lead amicus the National Association of Muslim Lawyers. The brief argues that the ban is unconstitutional because it is a product of animus towards Muslims, drawing on President Trump's continuing statements against Muslims as well as the manner in which his administration implemented the ban following the Supreme Court's 2018 decision in Trump v. Hawaii. Amici support plaintiffs' argument that their Establishment Clause and other constitutional claims are not barred by the Court's decision in Hawaii, which left open key questions to be resolved in the lower federal courts. Further, based on their personal experiences under the ban, amici believe that plaintiffs will be able to develop significant evidence undercutting the government's argument that the ban is rationally related to legitimate state interests. Amici also assert that the ban has contributed to intensifying persecution of Muslim Americans, and has generated a perception that Muslim Americans are "lesser members of the American fabric." The brief, which was filed by a team of lawyers at Patterson Belknap Webb & Tyler LLP, can be read here.
The Muslim Law Students' Association at YLS is a student-run organization that serves Muslim law students at Yale Law School through community-building, event-organizing, and raising awareness around pertinent issues affecting Muslims at Yale, in New Haven, and in Connecticut.