Wednesday, August 23, 2017
---
Paulina Perlin '19 Reflects on Summer Work Experience in Colombia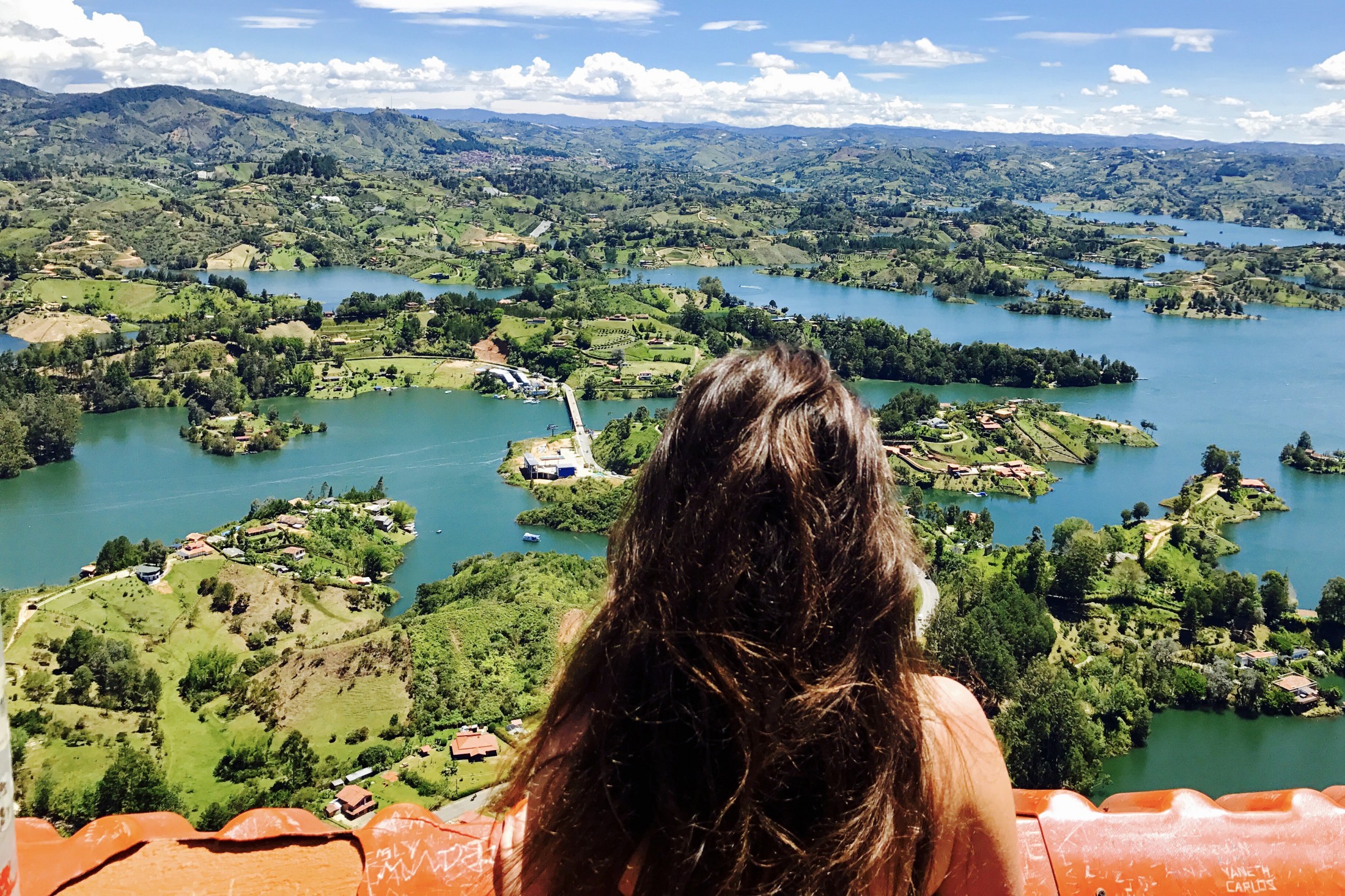 Paulina Perlin '19 spent summer 2017 at the UN Office of the High Commissioner for Human Rights in Bogotá, Colombia. OHCHR reports on various factors affecting human rights within the country and advising government authorities on policies, programs, and measures that would most effectively protect and provide human rights for all. In a conversation with the Schell Center, Perlin described her experience and the lessons she learned in Colombia.
As a member of the Economic, Social, and Cultural Rights team at OHCHR in Colombia, I wrote a comprehensive report on how state-level corruption has perpetuated the armed conflict within the country, interfered with the implementation of the Colombia-FARC Peace Accord, and negatively impacted the enjoyment of human rights, particularly for women, children, and members of indigenous and Afro-Colombian communities. In my report, I outlined these problems and evaluated the steps Colombia has taken to solve them. I also offered recommendations for both the State and the UN to reduce corruption and mitigate its effects, based on measures that other nations have taken and that anticorruption scholars and NGOs have recommended. 
To write the report, I not only conducted text-based research, but also listened to testimony from victims of human rights violations and met with other agency members who have worked on the issue. While such meetings were fascinating and humbling, they were certainly not always easy. Taking testimonies often involved hearing brutal histories and heavy personal details, and I often worried about responding in a sensitive and understanding way, particularly since I was also navigating language and cultural barriers. However, with my coworkers' guidance, I quickly became more comfortable. I feel incredibly grateful to them, as well as to the victims who shared their stories in search of a better Colombia.
At the end of my internship, I presented the completed report to other office members for their use going forward. The report has already been shared with UN OHCHR headquarters in Geneva to develop future resources, strategies, and mandates for Colombian offices.
Outside the office, I spent my nights and weekends exploring Bogotá and other areas of Colombia. I walked up Monserrate for a bird's eye view of the city by day and taxied to bars in La Calera to drink in the view by night. I flew to Medellín and ascended El Peñol for a 360-degree panorama overlooking the lagoon. I wandered the historic center of Cartagena, camped in the jungles of the Tayrona National Park, and slept in a hammock by the beach on Isla Barú. Along with my new friends, I toured the underground salt cathedral in Zipaquirá and danced salsa at a famed nightspot in Chía.
Overall, the experience improved my Spanish immensely, taught me a great deal about Colombian culture and history, and gave me a better idea of how UN bodies operate. I appreciated the opportunity to speak with both victims of grave human rights violations and high-level government officials on the challenges that the country currently faces, and I am proud to have contributed to Colombia's path to peace.