Monday, January 28, 2019
---
Post Named to American Law Institute Torts Project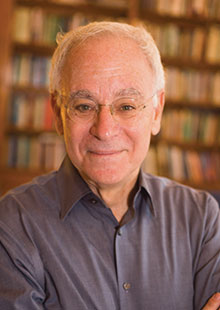 The American Law Institute (ALI) announced on January 28, 2019, that Sterling Professor of Law Robert C. Post '77 has been named a Co-Reporter for its ongoing Restatement (Third) of Torts: Defamation and Privacy.
The project is one of three which will complete ALI's ongoing Restatement Third of Torts. Lyrissa Lidsky, dean of the University of Missouri School of Law, will be Post's Co-Reporter.
According to ALI, the project on Defamation and Privacy will address torts dealing with personal and business reputation and dignity, including defamation, business disparagement, and rights of privacy. Among other issues, the updates will cover the substantial body of new issues relating to the internet. 
"Restatement of the Law, Torts was one of the first projects launched in 1923, when ALI was founded," said ALI Director Richard L. Revesz. "To date, the Torts publications are ALI's most cited work in court opinions, including the U.S. Supreme Court. I am excited that we are now on the path to completing the Restatement Third, which we hope will continue to be as influential, and I am particularly pleased that such a distinguished group of professors has agreed to serve as Reporters to guide ALI through these projects."
The American Law Institute is the leading independent organization in the United States producing scholarly work to clarify, modernize, and improve the law. The ALI drafts, discusses, revises, and publishes Restatements of the Law, Model Codes, and Principles of Law that are enormously influential in the courts and legislatures, as well as in legal scholarship and education. Post is an Advisor on the Restatement of the Principles of the Law: Data Privacy.