Tuesday, May 4, 2021
---
Professor Amar on Our Constitutional Conversation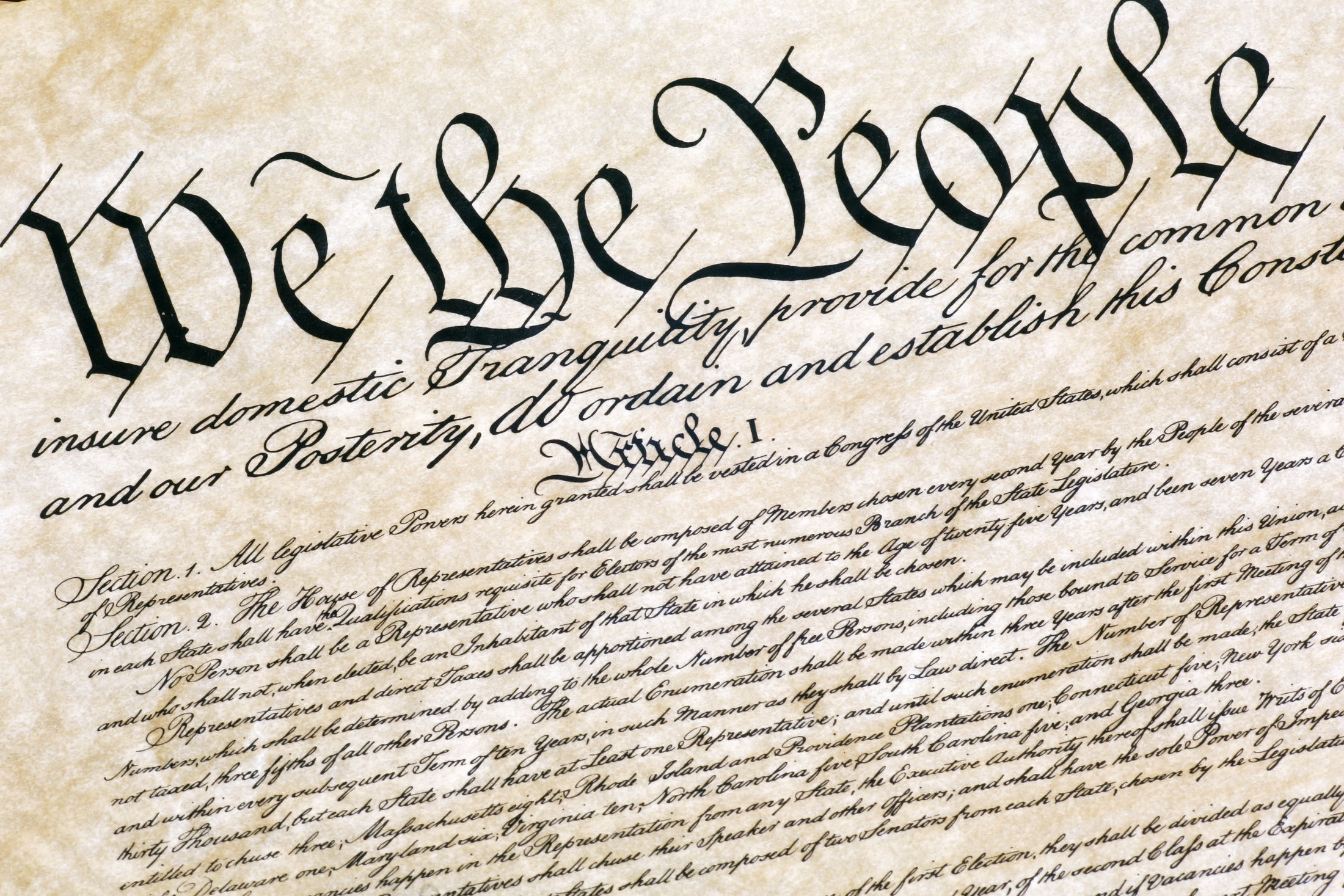 In his new history of the Constitution, The Words That Made Us: America's Constitutional Conversation, 1760–1840 (Basic Books), Professor Akhil Reed Amar '84 combines historical and legal perspectives to bring together "between a single set of [book] covers the main constitutional episodes of the fateful era in which America became America."
By combining the two approaches, Amar aims to solve what he sees as a fundamental problem in constitutional literacy — previous works on this subject are by historians who are not well versed in the law, and legal scholars who don't pay enough attention to history in shaping modern constitutional rhetoric.
The Words that Made Us covers the era beginning in 1760 when neither America nor an American constitution existed. Amar pinpoints the value of constitutional conversation in the development of the document itself. Conversation was the catalyst that made spoken words in taverns or at communal gatherings and written words in newspapers and pamphlets real and actionable.
While well-known men are often credited with the creation of America's guiding documents after the Revolutionary War, the late 1780s were flush with discussion by everyday people whose discourse would help shape the documents that became the Constitution.
Amar challenges common perceptions of the winners and losers of the constitutional process. Amar pinpoints George Washington as the only man who got everything he wanted in the process, specifically a strong executive. He also counts Alexander Hamilton among the winners in the process, and exposes James Madison, who is often credited as the father of the Constitution, and Thomas Jefferson, as smaller players than they are given credit for.
Amar aims to unite history and law in a wide-angled, multigenerational narrative that seems both to understand the past and to evaluate it using proper historical and legal tools of analysis. At every point in the progression of creating, ratifying, and utilizing the Constitution, "history's kaleidoscope continues to turn and create new patterns of constitutional discourse." Amar highlights how history weighs on the present as the Constitution influences today's "courtrooms, classrooms, newsrooms, homes, and the like."
Akhil Reed Amar is the Sterling Professor of Law and Political Science at Yale University and teaches constitutional law at Yale College and Yale Law School. He has won awards from both the American Bar Association and the Federalist Society. Amar has been cited by Supreme Court justices in more than 40 cases. Professor Amar also recently launched a podcast, Amarica's Constitution, that offers in-depth discussions on the most urgent and fascinating constitutional issues of the day.