Tuesday, January 28, 2020
---
Randal K. Quarles '84 Gives Dean's Lecture on February 11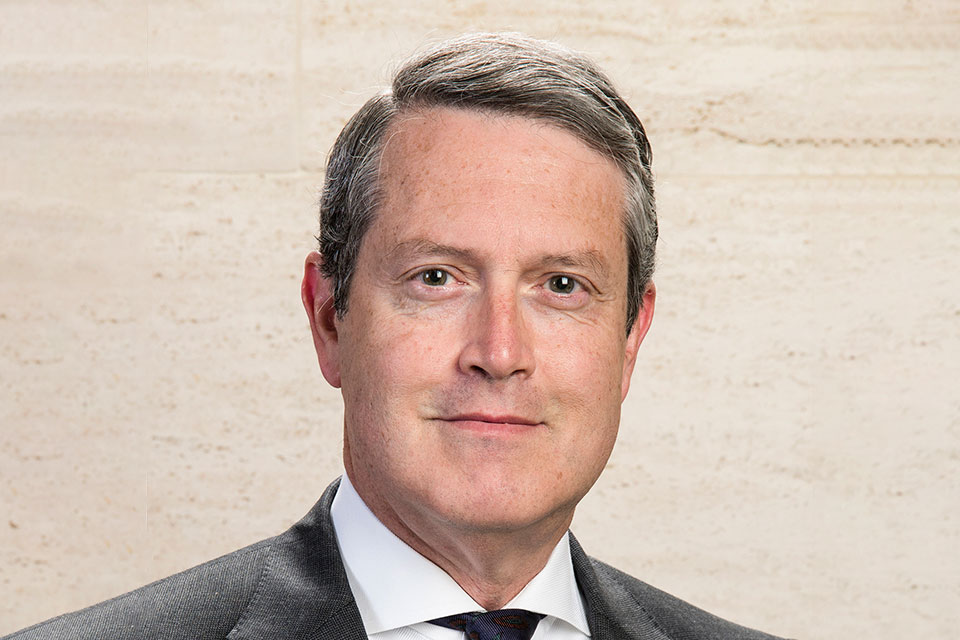 Randal K. Quarles '84, the Vice Chair for Supervision, Board of Governors of the Federal Reserve System, will give a Dean's Lecture at the Law School on February 11, 2020. The lecture is cosponsored by the Yale Law School Center for the Study of Corporate Law.
Quarles took office as a member of the Board on October 13, 2017, to fill an unexpired term ending on January 31, 2018. He was reappointed to the Board and sworn in on July 23, 2018, for a term ending January 31, 2032. He was sworn in as Vice Chair for Supervision on October 13, 2017. His term as Vice Chair for Supervision ends on October 13, 2021.
Quarles is also chair of the Financial Stability Board (FSB). He took office on December 2, 2018, to fill a three-year term. The Financial Stability Board is an international body that monitors and makes recommendations about the global financial system. It also coordinates national financial authorities and international standard-setting bodies as they work toward developing strong regulatory, supervisory, and other financial sector policies. He will serve on the Board and FSB simultaneously.
Prior to his appointment to the Board, Quarles was founder and managing director of the Cynosure Group, a Utah-based investment firm. Before founding the Cynosure Group, Quarles was a partner at The Carlyle Group, a private equity firm based in Washington, D.C.
From September 2005 to November 2006, Quarles served as Under Secretary of the U.S. Department of the Treasury for Domestic Finance. Prior to serving as Under Secretary, from April 2002 to August 2005, he was Assistant Secretary of the Treasury for International Affairs. During his tenure, Quarles served as policy chair of the Committee on Foreign Investment in the United States. Prior to joining the Treasury, Quarles served, from August 2001 to April 2002, as the U.S. executive director of the International Monetary Fund.
From January 1991 to January 1993, he served in the Treasury Department as a special assistant to the Secretary of the Treasury for Banking Legislation and as Deputy Assistant Secretary of the Treasury for Financial Institutions.
Prior to, and in between, his service at the Treasury, Quarles was a partner at Davis Polk & Wardwell, serving in their New York and London offices. He received an AB in philosophy and economics, summa cum laude, from Columbia in 1981 and earned a law degree from Yale Law School in 1984.
The lecture is open to the Yale community; as space is limited, those interested in attending should RSVP by Wednesday, February 5, 2020.