Wednesday, July 28, 2021
---
Senior Robina Fellow, Special Rapporteur Tom Andrews Calls for "COVID Ceasefire" in Myanmar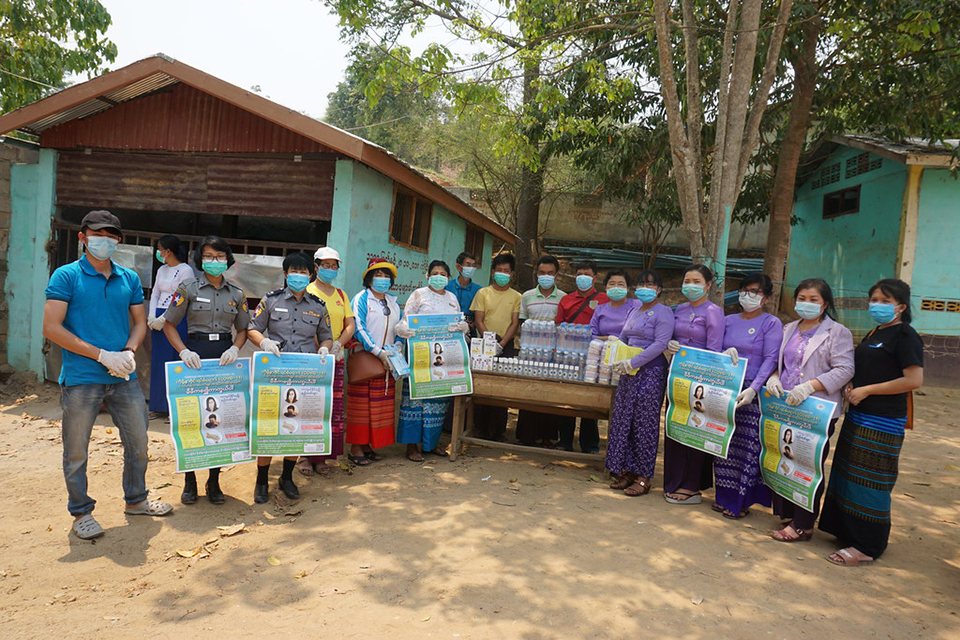 COVID-19 infections and deaths are soaring in Myanmar as junta attacks target health care professionals. Credit: ILO in Asia and the Pacific.
United Nations Special Rapporteur and Robina Senior Human Rights Fellow Tom Andrews called for an emergency "COVID ceasefire" in Myanmar on July 27, 2021. Andrews said that the military rulers of Myanmar, officially called the State Administrative Council (SAC), have targeted healthcare workers in violent attacks as COVID-19 overwhelms Myanmar.
Andrews found that junta forces engaged in at least 260 attacks against medical personnel and facilities, which have killed at least 18 people. More than 600 health care professionals are currently eluding outstanding arrest warrants, and at least 67 are being detained by the SAC. In addition to escalating violence against health care personnel, Andrews emphasized the increased risk of infection from COVID-19 for at least 5,630 individuals being held in arbitrary detention.
"Member States of the United Nations cannot afford to be complacent while the junta ruthlessly attacks medical personnel as COVID-19 spreads unchecked. They must act to end this violence so that doctors and nurses can provide life-saving care and international organisations can help deliver vaccinations and related medical care," Andrews said.
In February, the U.N. Security Council passed a resolution demanding ceasefires in all states experiencing conflict and calling for the protection of medical personnel. In his statement, Andrews urged the U.N. Security Council and Member States, particularly those with influence on the SAC, to turn their attention to Myanmar.
"This resolution represented a principled framework to address the outbreak of COVID-19 in States experiencing unrestrained violence," Andrews said. "Given this escalating crisis, these demands must now be focused specifically on Myanmar. Doing so will save untold numbers of lives."
Tom Andrews is the U.N. Special Rapporteur on the situation of human rights in Myanmar. The Schell Center for International Human Rights named Andrews as a Robina Senior Human Rights Fellow in August 2020.