Thursday, December 3, 2020
---
SFALP Students Win in Ninth Circuit, Blocking "Public Charge" Rule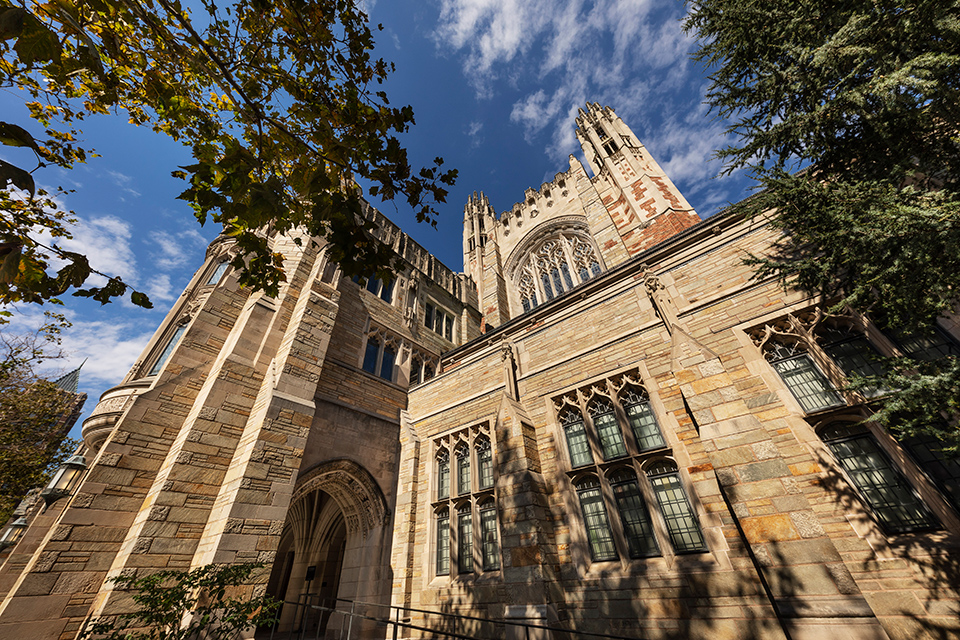 With help from students from the San Francisco Affirmative Litigation Project (SFALP) at Yale Law School, the San Francisco City Attorney's Office secured a crucial win in the battle to protect the health and dignity of all residents on December 2, 2020. The U.S. Court of Appeals for the Ninth Circuit issued a ruling blocking the Trump administration's so-called "public charge" rule. The ruling affirmed a district court decision granting Santa Clara County and San Francisco's request for an injunction to stop the rule from taking effect.
SFALP students have been involved in the public charge case since it was filed in 2019, shortly after the U.S. Department of Homeland Security announced a new rule that would radically expand the reasons someone can be deemed a "public charge," and thus denied entry into the U.S. or refused adjustment of their immigration status, including receiving a green card. The rule would have created a wealth test that prevented working-class immigrants from accessing the American dream, according to the City Attorney's Office.
The December 2 victory blocks the federal government from denying entry or green cards to immigrants in California and more than a dozen other states who use assistance programs like non-emergency Medicaid or food stamps.
SFALP students have worked on this critical case every step of the way, from writing research memos, to reviewing thousands of pages of legislative history, to helping "moot" the deputy city attorneys in advance of oral arguments.
"This semester we worked on several high impact, salient issues affecting thousands to millions across the nation," said Sumer Ghazala '21. "It was an absolute privilege to contribute to San Francisco's public charge suit. I was proud to help fight a particularly cruel and harmful immigration rule that has now been further blocked from being effectuated due to the powerful and unrelenting efforts of local jurisdictions."
San Francisco and the County of Santa Clara jointly filed the first case in the nation seeking to block the U.S. Department of Homeland Security's (DHS) public charge rule. They secured an injunction in October 2019 that was later stayed by the Ninth Circuit Court of Appeals. At oral argument before the Ninth Circuit, the counties were joined by two coalitions led by the states of California and Washington that also challenged the rule.
"[The Ninth Circuit] decision puts the brakes on the Trump administration's cruel and illegal public charge rule and affirms more than 140 years of legal precedent," said San Francisco City Attorney Dennis Herrera.
By design, the rule coerces individuals to forgo or withdraw from critical benefits and care, according to those working on the case. DHS itself projects that the rule will cause more than 320,000 noncitizens receiving health-promoting benefits to stop using them. Still, this projection grossly underestimates the number of people who will be harmed and doesn't reflect the broader "chilling effect" the rule causes by spreading fear and misinformation, according to members of the clinic.
For decades, "public charge" has meant an individual who was "primarily dependent" on the government for survival. The assessment of whether someone was a public charge has been based on two kinds of public aid: long-term institutionalization or direct cash assistance. In other words, the term "public charge" has meant someone who was housed in a publicly funded medical institution or was dependent on a cash benefit, like Supplemental Security Income, which helps seniors, blind, and disabled people who have little or no income. A public charge has not meant someone who merely receives some publicly funded, supplemental benefits, according to the lawsuit.
Rewriting nearly 140 years of legal precedent, the new rule, without authorization from Congress or the reasoned analysis required by statute, unlawfully eliminates the "primarily dependent" requirement and broadens the benefits considered to determine if someone is a public charge, according to the lawsuit. For example, the rule adds in health benefits like Medicaid and food stamps in an amount as low as 50 cents a day. 
"The public charge rule gave hardworking immigrants an impossible choice: their immigration status or much-needed food and healthcare benefits," said Cara Newlon '21, a student in the SFALP clinic. "This policy is cruel in any year, but it is unconscionably cruel during an unprecedented pandemic. This semester, it has been an honor to put lessons from administrative law into practice, and support City attorneys fighting this unlawful and harmful agency action."
SFALP partners students with lawyers in the San Francisco City Attorney's Office to bring groundbreaking public interest lawsuits. It is a unique and innovative model that has produced successful results for more than 10 years.