Tuesday, April 18, 2023
---
Solomon Center Welcomes Regulatory Experts for a Panel on FDA Public Trust
Dr. Aaron Kesselheim speaks at a panel hosted by the Solomon Center on the public's trust in the FDA.
The Solomon Center for Health Law and Policy hosted a panel discussion April 17 on the public trust and the U.S. Food and Drug Administration. The discussion centered around the idea of "trust" and "trustworthiness," particularly as it applies to the FDA's decision-making process. 
Four panelists were part of the conversation:
Panelists raised the importance of the FDA effectively developing and communicating a consistent and competent strategy, and explaining how it always acts in the best interest of the public, rather than privileged stakeholders. Instrumental in this strategy, they said, is the need to actually be good decision-makers. This means ensuring decisions are evidence-based, ethical, fair, and consider the weight and consequences of all possible outcomes. The U.S. has a particular burden to bear when it comes to trustworthy decision-making because its actions and policies impact public health and safety across the globe, panelists noted. For example, when the FDA evaluates manufacture, approval, and distribution of vaccines, it has to weigh, among other factors, possible responses of other countries, as they frequently follow America's lead.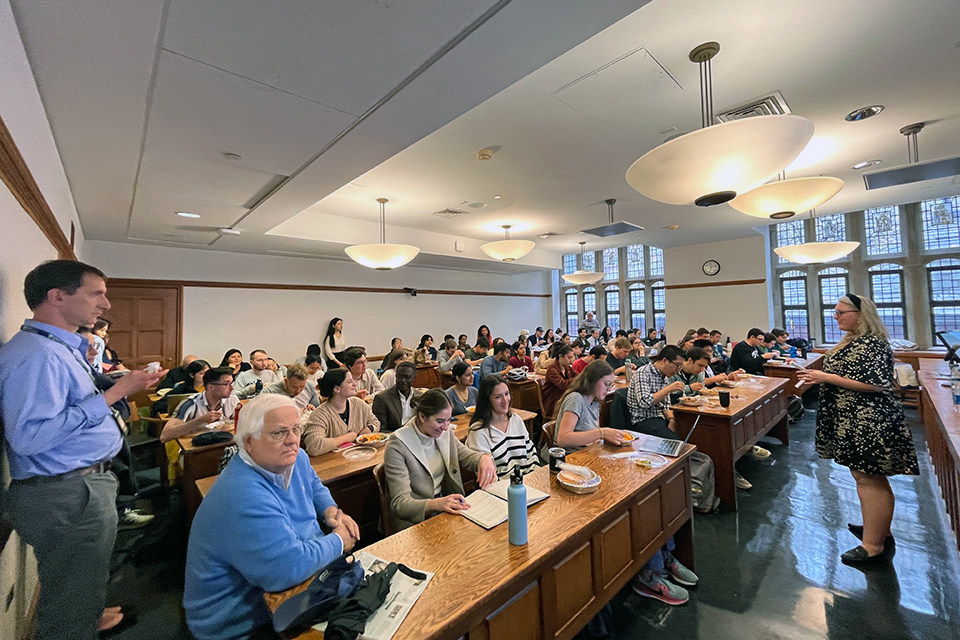 Moving on to the topic of vaccines, panelists explored the impact of trustworthiness on vaccination rates. A recent survey highlighted the correlation between the public's perception of government trustworthiness and their adherence to vaccination guidance. The more the public trusts what their government is doing and telling them, the higher vaccination rates, which also correlates to improved disease control and outcomes overall. Panelists discussed how it is increasingly becoming difficult to develop trust in these, and similar, situations, due to a multitude of factors, including skepticism around emergency authorization and vaccine development timelines, politicization and partisanship of public health and global disease policy, debates over transparency, as well as observable and lived disparate treatment of vulnerable communities. 
Yet another significant challenge in creating trust in the FDA are recent external challenges. One prominent example is Alliance for Hippocratic Medicine v. F.D.A., a case that made it to the Supreme Court and attempts to undermine and undo the FDA's authority in approving mifepristone, a drug used for medication abortion. Panelists lamented how the case threatens the deference generally given to federal agencies like the FDA in determining what is best for health care, based on evidence and historical and global perspectives, rather than politics and misinformation. Panelists indicated that experts and clinicians will be keeping an eye on the court's ruling in this case and the long-term impact it may have on agency discretion and authority.