Thursday, December 23, 2021
---
Spring Term to Start Remotely on January 24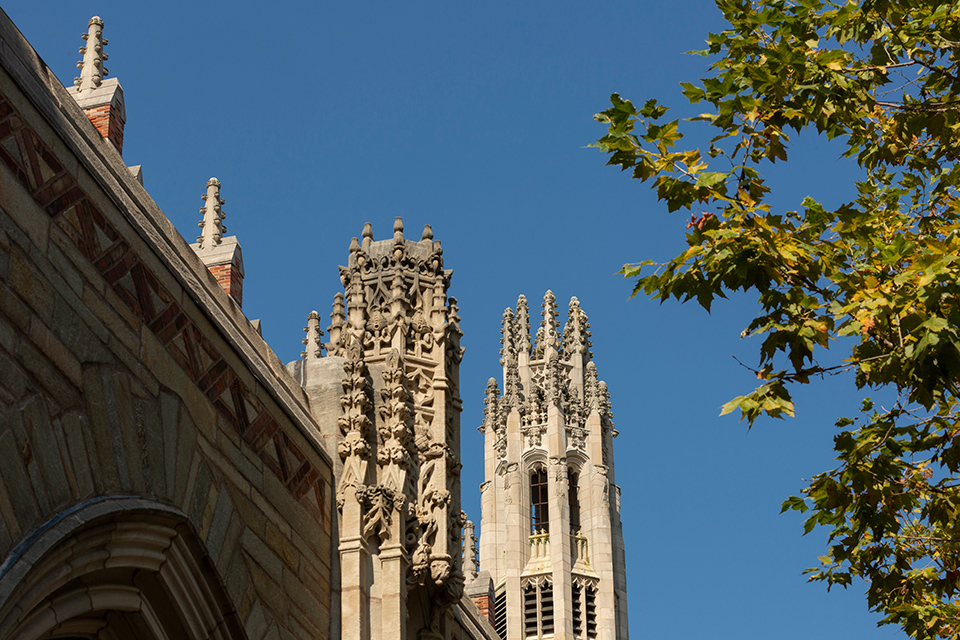 Dean Heather K. Gerken wrote the Yale Law School community on Dec. 23, 2021 regarding the start of the spring semester.
---
To the Members of the Community,public health guidelines for the spring. Consistent with those guidelines, we will follow Yale College's lead by modestly delaying the start of the spring term and conducting all classes remotely for the first two weeks of the semester. As a result, the Law School's spring semester will begin on Monday, January 24.
Due to the rapid rise in Omicron cases across the country, and particularly in the tri-state region, the University has revised its
Thanks to wise planning by the Registrar, this change will not impact our spring recess or the dates for Commencement, and there will be only minimal changes to the last day of classes and our reading period. The updated academic calendar can be found here.
In accordance with the University's recommendation, classes will take place online from January 24 to February 4. We expect this to be a temporary measure — one designed to protect our community and the New Haven region — and plan to return to in-person instruction on February 7. Students may return to campus during this period of remote learning, but they are not required to be in residence. The library will offer virtual services through January 23 and plans to return to in-person operations on January 24. We anticipate that students will be able to use certain spaces in our buildings for wifi access, studying, and attending remote classes starting January 24, absent further guidance from the University. Based on this new guidance and depending on the requirements of the position, staff may work remotely during this period and should plan to return to the same schedules they followed during the fall on January 31 in order to prepare for in-person classes. Staff should check in with their supervisors after break for further details.
While I know these changes are disappointing news, I am always grateful for the expertise and guidance that the University has provided over the course of this pandemic. It has done a remarkable job protecting our community while enabling us to move forward with our educational mission. Needless to say, we will do everything possible to prioritize in-person learning, and I am optimistic that we will be back together again in February as planned.
The continued uncertainty of the pandemic is frustrating and unsettling for all of us. Yet, as I reflect on the path the University has mapped out for the spring, I am reminded that we are in a much better position now than we were in March 2020. We have the infrastructure to switch between remote and in-person learning quickly and efficiently. We have one of the best testing regimes in the country. And we also have a highly vaccinated community with some of the best public health officials and healthcare facilities in the world to protect us. We are lucky to have access to these tremendous resources and to benefit from the lessons learned over the last 22 months.
I've been so grateful for your collective commitment to protecting one another and our community during these trying times. It is critical that we continue to follow the guidance from the University's public health experts and do our part to slow the spread of this very contagious variant. Please remember that students must obtain a booster shot by January 18. All other members of our community are expected to receive a booster as soon as they are eligible. It is also important to stay up to date on the latest University guidance. Law School-specific information will be posted here. I will continue to keep the community updated as things progress.
Thank you for your continued patience and cooperation as we navigate the ever-changing public health situation. Your unyielding resilience and compassion has been a source of great hope in the face of often daunting circumstances.
Most importantly, as we begin winter recess, I hope that you stay safe and healthy and enjoy the time off with your loved ones.
Sincerely,
Heather K. Gerken