Wednesday, April 4, 2018
---
Tomo Takaki '20 Chosen for FASPE Fellowship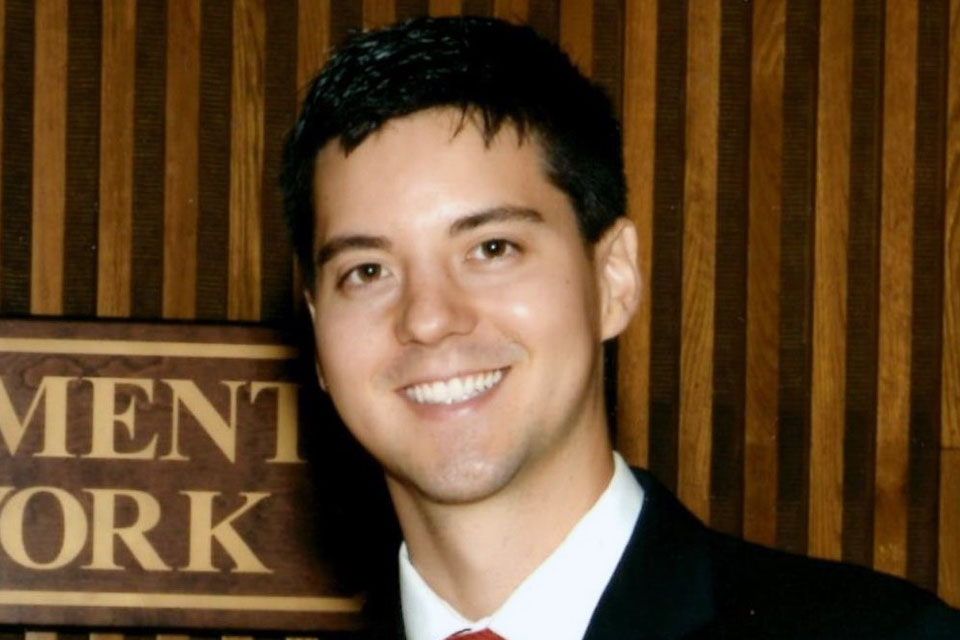 Tomo Takaki '20 is one of 12 law students chosen by the Fellowships at Auschwitz for the Study of Professional Ethics (FASPE) to participate in a two-week program in Germany and Poland this summer. The program uses the conduct of lawyers and judges in Nazi-occupied Europe as a way to reflect on ethics in the legal profession today.
"By educating students about the causes of the Holocaust and the power of their chosen professions, FASPE seeks to instill a sense of professional responsibility for the ethical and moral choices that the Fellows will make in their careers and in their professional relationships," said David Goldman, FASPE's founder and chairman.
"I hope to use the FASPE experience to shape my prism of ethical decision-making and inform my critical thinking during my law school and legal career," said Takaki. "The focus on ethical dilemmas is particularly important to me because of my interest in criminal law and policy."
Takaki graduated from Tufts University in 2011 with a bachelor's degree in international relations and a minor in Arabic and received a master's degree in security studies from Georgetown University in 2015. While at Tufts, Takaki trained with the MIT Army Reserve Officer Training Corps program and then served six years in the Army Reserve. He has also worked as an AmeriCorps fellow serving people with disabilities who are experiencing long-term homelessness.
To learn more about FASPE and its programs, visit www.faspe-ethics.org.