Thursday, April 28, 2022
---
Vets Clinic Seeks Recognition of Substance Abuse Disorder for Discharge Relief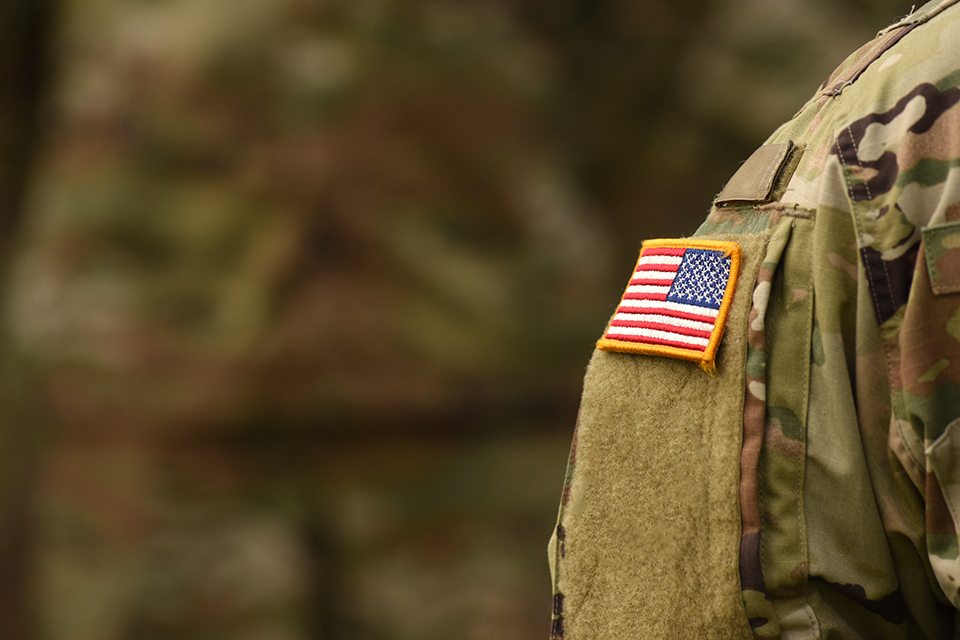 U.S. Army veteran Mark Stevenson filed suit in federal court on April 28 challenging the Army Board for Correction of Military Records' refusal to recognize that substance use disorders are a mental health condition that entitle veterans to "liberal consideration" of their requests for discharge relief. Stevenson, now a certified substance abuse counselor living in Stratford, Connecticut with his wife, alleges that the Board violates Department of Defense requirements, federal prohibitions against disability discrimination, and the Fifth Amendment of the U.S. Constitution.
Stevenson is represented by Yale Law School's Veterans Legal Services Clinic in the case.
The U.S. military separates thousands of servicemembers with stigmatizing less-than-honorable discharges every year, cutting off access to benefits in the process, according to the suit. Military leadership and Congress have grown to better understand mental health conditions' impact on behavior, and have ordered that the Boards liberally consider whether behavioral symptoms may mitigate misconduct.
"I made serious mistakes," said Stevenson, who deployed to Baden-Württemberg in 1977, during a peak of left-wing terrorist violence and at a time when the U.S. military itself recognized that racial tensions and hard drug use were rampant on and off base. "I was young, terrified, and had easy access to more alcohol and drugs than I knew what to do with. I struggled with addiction for decades. But I now have two decades of sobriety. I have taken accountability for my actions. I've repaired relationships in my life, and become a mentor to fellow veterans and others struggling with addiction. A second chance would mean everything to me."
Even though independent psychiatrists and a Board psychologist found that Stevenson developed alcohol use disorder and opioid use disorder while in service, the Board denied his discharge upgrade application in December 2021 without a liberal consideration analysis, according to the filing.
"Substance use disorders are mental health conditions," said Dena Shata '24, a law student intern with the clinic. "The Army's choice to declare otherwise goes against the plain language of binding guidance, and the American Psychiatric Association's own Diagnostic and Statistical Manual of Mental Disorders. This decision harms veterans with addictions and 'bad paper,' an already doubly-stigmatized group. Mr. Stevenson has rededicated his life to serving his community and other veterans. The Army's decision to meet his service with discrimination is unconscionable, and unlawful."
The current case represents the latest in a series of actions brought by the Veterans Legal Services Clinic against branches of the military on behalf of veterans who unfairly received less-than-Honorable discharges. A federal court granted final approval of a settlement reached in a nationwide class action lawsuit against the U.S. Army in April 2021 and reached a nationwide settlement for Navy and Marine Corps veterans in February 2022. The clinic is also litigating a new federal class action filed on behalf of thousands of Air Force veterans who were separated less than Honorably from the military.
The Veterans Legal Services Clinic, part of the Jerome N. Frank Legal Services Organization at Yale Law School, represents veterans and veterans' organizations in individual and national litigation and regulatory and legislative reform efforts.