Friday, March 27, 2020
---
WIRAC Suit Seeks Release of ICE Detainees Due to Coronavirus Threat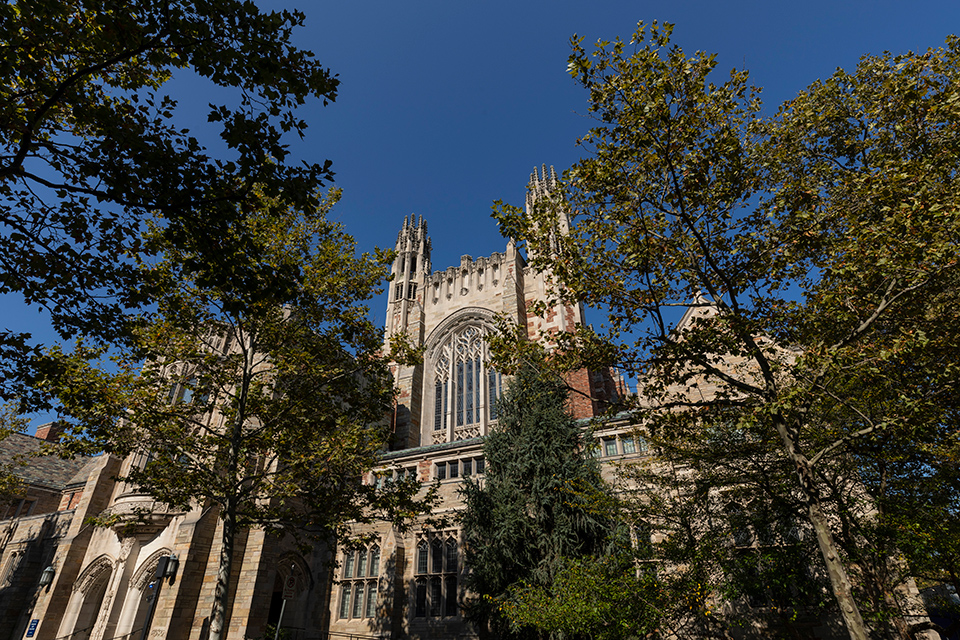 The Worker & Immigrant Rights Advocacy Clinic (WIRAC) at Yale Law School filed a class action in federal court on March 26, 2020 for emergency release by individuals in civil immigration detention at imminent risk of COVID-19 infection due to life-threatening conditions in the Bristol County (MA) House of Corrections run by Sheriff Thomas Hodgson.
The complaint, filed by Lawyers for Civil Rights and WIRAC in partnership with the Brazilian Worker Center, contains accounts of cruel and inhumane conditions: guards who report to work with coronavirus symptoms, and detained individuals who are still being brought into the facility — amidst the contagion — without any medical testing or screening. Even after one of the individuals who recently arrived fell severely ill, Bristol County and Immigration and Customs Enforcement (ICE) failed to provide sanitizer or disinfectant. The immigrants bringing this case are literally trapped, the complaint alleges, and subject to imminent infection, illness and death because of the detention conditions under Sheriff Hodgson and ICE. In filing this complaint, Maria Alejandra, Julio Cesar, and their peers seek emergency release and alternatives to detention for all immigrants experiencing life-threatening conditions in Bristol County.
The immigrants bringing this case are not being detained pursuant to a criminal conviction. They are in civil detention awaiting the completion of immigration proceedings.
"The more people ICE continues to arrest, the greater likelihood that COVID-19 sweeps through Bristol County, if it is not there already. This continued detention is unjust, inhumane, and unconstitutional," said Megan Yan '20, a law student intern with WIRAC.
ICE has significant discretion to release detained immigrants, and regularly uses alternatives to detention to maintain custody and control over non-citizens in immigration proceedings, such as supervised release, electronic ankle monitors, home confinement, and telephonic monitoring. Despite repeated pleas, the lawsuit alleges the Sheriff and federal officials have refused to consider detention alternatives even for the most vulnerable immigrants with medical conditions that heighten their risk for infection, sickness, and death.
The coronavirus that causes COVID-19 infection — and death — has produced an unprecedented global pandemic. To date, more than 529,093 people worldwide have been infected, and more than 23,956 have died. The virus is highly contagious and lethal.
Individuals bringing the lawsuit include:
Maria Alejandra, an immigrant who suffers from asthma, a condition for which she has been previously hospitalized.
Julio Cesar, an immigrant who suffers from extreme depression and anxiety which are being exacerbated by the imminent risk of exposure to COVID-19 and the lack of safety precautions taken by Bristol County or ICE.
"Our clients are afraid for their lives. They are at imminent risk of serious physical, mental, and emotional injury. The harm is compounded daily as the coronavirus spreads with no end in sight. The only known measures to reduce the risk of COVID-19 are social distancing and hygiene. Neither of these is available at Bristol County," said Attorney Oren Nimni of Lawyers for Civil Rights. 
"We strongly urge the protection of the health, safety, and well-being of all people, including those who due to their immigration status are being held in Bristol County.  The dense concentration of individuals in immigration detention facilities confines them to an environment where they are at a high risk of serious Covid-19 infection.  At a time when our health care institutions are already lacking in capacity to meet the overwhelming challenges of the pandemic, it is clear that detention facilities are even less prepared to protect and care for the health of those who are under their supervision. This crisis calls for the humane release of immigrants from Bristol County. We urge that this release take place immediately," said Natalicia Tracy, Executive Director of the Brazilian Worker Center, an organization in the front lines working with immigrant families, including the relatives of detained immigrants, in response to the coronavirus.
The class action seeks immediate release of immigrants detained by ICE so they can adhere to guidance from public health authorities and take the steps recommended by medical professionals.
The lawsuit, filed as a complaint and petition for writ of habeas corpus, was brought against Bristol County Sheriff Hodgson; Bristol County House of Corrections Superintendent Steven Souza; Acting Director of ICE's Boston Field Office Todd Lyons; Acting Homeland Security Secretary Chad Wolf; and ICE Director Matthew Albence. The lawsuit also names ICE and the Department of Homeland Security as defendants.
The Worker & Immigrant Rights Advocacy Clinic (WIRAC) at Yale Law School represent immigrants, low-wage workers, and their organizations in labor, immigration, criminal justice, civil rights, and other matters.