Wednesday, April 14, 2021
---
Yale Law Faculty, Alumni Named to Presidential Commission on Supreme Court Reform
Thirteen Yale Law School faculty and alumni have been appointed to a panel commissioned by President Biden to analyze arguments for and against Supreme Court reform.
A new Presidential Commission on Supreme Court Reform will be co-chaired by Leighton Homer Surbeck Professor of Law Cristina Rodríguez '00 and includes a total of 14 Yale Law School faculty and alumni.
President Joseph R. Biden Jr. issued an executive order forming the Presidential Commission on the Supreme Court of the United States on April 9, 2021. The bipartisan commission of experts will analyze arguments for and against Supreme Court reform.
"I am honored to be asked to participate in the consideration of these weighty matters and look forward to the work," Rodríguez said.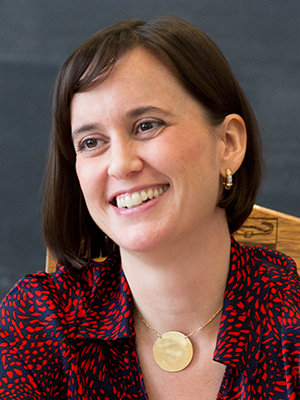 Other Yale Law School faculty named to the commission include Dean and Sol & Lillian Goldman Professor of Law Heather K. Gerken, Knight Professor of Constitutional Law and the First Amendment Jack Balkin, and Robert R. Slaughter Professor of Law Justin Driver.
Law School alumni participating in the panel include Kate Andrias '04, William Baude '07, Walter Dellinger '66, Richard Fallon '80, Nancy Gertner '71, Jack Goldsmith '89, Alison LaCroix '99, Caleb Nelson '93, Kermit Roosevelt '97, and Bertrall Ross '06.
The commission comprises legal and other scholars, federal judges and practitioners, advocates for the reform of democratic institutions, and others with expertise in constitutional law, history, and political science, according to a statement released by the White House. The panel will examine the debate on Supreme Court reform, the Court's role in the Constitutional system; the length of service and turnover of justices on the Court; the membership and size of the Court; and the Court's case selection, rules, and practices. 
The commission will have 180 days after its first public meeting to complete a report as part of the Biden Administration's efforts "to closely study measures to improve the federal judiciary, including those that would expand access to the court system," according to the White House.
The commission will hold public meetings to hear the views of other experts, groups, and interested individuals to ensure a variety of viewpoints, the statement said.
Rodríguez will co-chair the commission with Bob Bauer, Professor of Practice and Distinguished Scholar in Residence at New York University School of Law and a former White House Counsel.
Read more about the charge of the Presidential Commission and view the bios of the faculty and alumni commissioners here.