Monday, May 8, 2023
---
Yale Law School Commencement to be Held May 22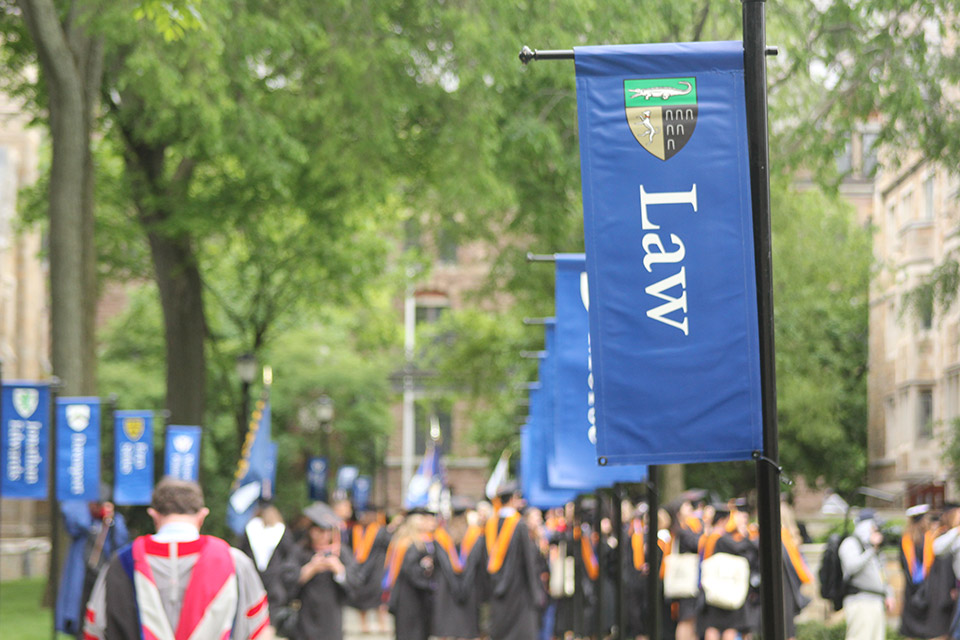 Yale Law School will hold Commencement ceremonies for the Class of 2023 on May 22, 2023.
Yale University's ceremony will begin at 10:30 a.m. on the University's historic Old Campus. During the ceremony, the deans of the various schools present their candidates to the president. Student marshals from each school accept symbolic diplomas from the president on behalf of their colleagues. Honorary degrees are also conferred at the University Commencement.
Immediately after the University's Commencement ceremony, the Law School's graduate procession lines up in the John Lee Amphitheater at the Payne Whitney Gymnasium. At approximately 12:30 p.m., the Law School holds an individual ceremony at which each graduate is recognized by Dean Heather K. Gerken. The graduation ceremony, in the Lanman Center of the Payne Whitney Gymnasium, lasts approximately two hours.
Anne L. Alstott '87, the Jacquin D. Bierman Professor in Taxation, will be the faculty speaker for the Class of 2023.
Following the Law School ceremony, at approximately 2:30 p.m., graduating students and guests will adjourn to the Law School courtyard for a reception.
Tickets are required for both the University and Law School ceremonies.
Find additional information on the Yale Law School Commencement website.
Visit the Yale 2023 Commencement website for further details.