Tuesday, February 15, 2022
---
Yale Law School Mourns the Loss of Professor Emeritus John G. Simon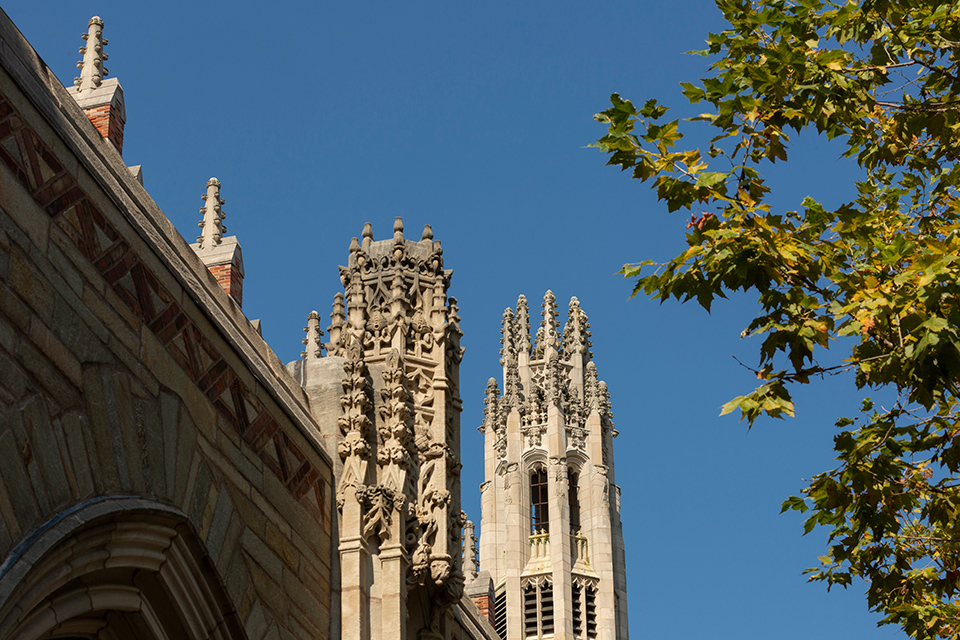 John G. Simon '53 LL.B., the Augustus Lines Professor Emeritus of Law at Yale Law School, died on Feb. 14, 2022 at the age of 93 in Hamden, Connecticut.
"John Simon was a beloved teacher, colleague, and friend," said Dean Heather K. Gerken. "His devotion to the School was unparalleled, he pioneered the study of nonprofits and philanthropy, and he shaped the careers of generations of students. We have lost a giant, and we mourn his loss throughout our community."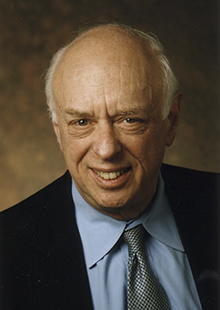 Born Sept. 19, 1928, Simon graduated from Harvard College, where he was the president of the Harvard Crimson, before earning his law degree from Yale Law School in 1953. After law school, Simon served in both military and civilian capacities in the Office of General Counsel, Office of the Secretary of the Army, and practiced law in New York with the firm of Paul, Weiss, Rifkind, Wharton & Garrison from 1958 to 1962.
Simon joined the Yale Law School faculty in 1962, specializing in teaching and research related to the nonprofit sector and philanthropy, as well as elementary and secondary school education. He also taught courses in contracts, aging and the law, and family law. Simon served as Deputy Dean from 1985–1990, and Acting Dean in 1991.
In 1977, he founded the Yale Program on Nonprofit Organizations, one of the first university-based nonprofit research centers, which considered the past, present, and potential roles of nonprofits, along with issues surrounding their control, governance, and financing. In 1989, Simon received an honorary doctor of laws degree from Indiana University for his contributions to scholarship in philanthropy.
"As a scholar he created a whole new field of law. As a teacher he was utterly beloved (especially by those lucky enough to be in his first term small group in Contracts). As an administrator, his kindness and wisdom made the School run smoothly and with an unparalleled curriculum during the six years that he was Deputy Dean," said Sterling Professor Emeritus of Law and former Dean Guido Calabresi '58 LL.B. 
In the late 1990s, Simon sponsored a series of student workshops that led in 1999 to the establishment — by Yale Law School graduates — of a widely acclaimed inner-city charter school. In addition, he helped launch China's first Nonprofit Organizations Legal Clinic with Jamie Horsley in 2007.
In addition to numerous journal articles, his publications include The Ethical Investor: Universities and Corporate Responsibilities (Yale University Press, 1972), co-authored with Jon Gunnemann and Charles Powers, which explored the question of how to reconcile the demands of institutional morality with the demand for institutional neutrality. Universities including Yale and Stanford adopted the book's guidelines to reconcile the problems of academic freedom with those of fiscal responsibility.
"John Simon was a great scholar," said John A. Garver Professor of Jurisprudence William Eskridge '78. "He founded an area of legal scholarship and pedagogy and then starred in the field he created. Inspired by his classes and his ideas, hundreds of Yale graduates worked in that field of law. In his prime, which lasted for decades, he supervised more student Supervised Analytic Writing projects than anyone else on the faculty, and he carried this heavy load cheerfully and helpfully. He carried the same good will and good sense into faculty meetings and mentorship of his younger colleagues."
Outside of the University, Simon served on a number of boards and committees active in philanthropy, including as a Trustee of the Open Society Institute, President and Trustee of the Taconic Foundation, Trustee and Founding Chair of the Cooperative Assistance Fund, Trustee and Vice President of the Smokey House Center, and Trustee of the Rockefeller Archives Center, the Council on Foundations, and the Foundation Center. He also served as a Trustee of New Haven's Grove Street Cemetery.
In 2008, Simon received the Award of Merit from the Yale Law School Association, the alumni organization of Yale Law School, in recognition of his public service and contributions to the legal profession.
Simon is survived by his wife Claire.