Tuesday, July 11, 2017
---
YLS and Wikimedia Foundation Create New Initiative on Intermediaries and Information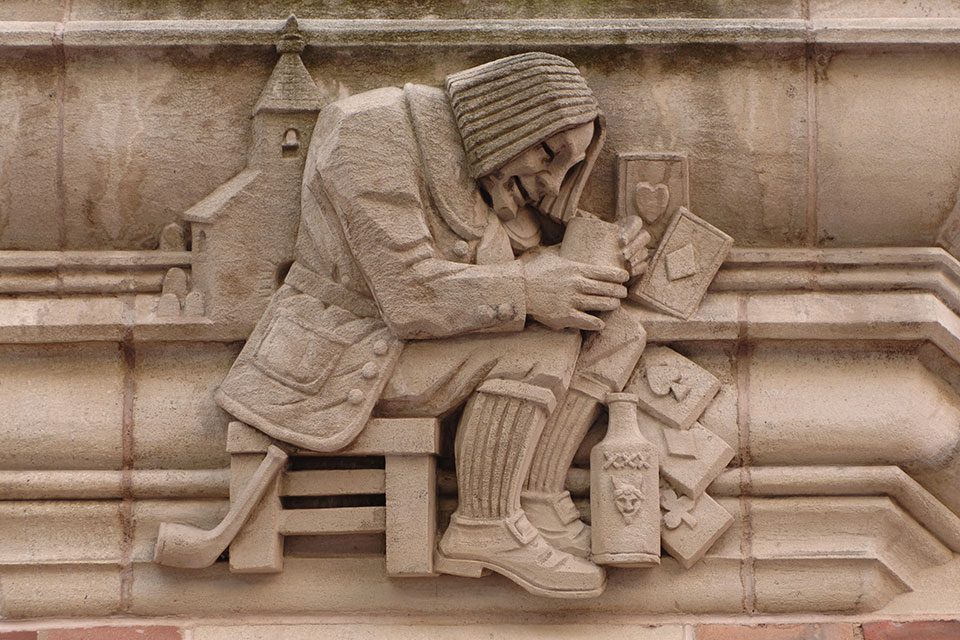 The Information Society Project (ISP) at Yale Law School and the Wikimedia Foundation have partnered to create the Wikimedia/Yale Law School Initiative on Intermediaries and Information (WII), a new initiative that aims to raise awareness and support intermediary liability protections and open internet principles globally.
As part of an ongoing collaboration between Yale Law School and the Wikimedia Foundation, the initiative will support deeper research on policies, legislation, and threats related to intermediary liability and hyperlinking legislation.
Intermediary liability protections allow online platforms to act as neutral third parties in hosting content created by its users. These protections are critical to supporting the free exchange of information online, including such fundamental activities as linking to websites and contributing new content through online platforms. Intermediary liability protections have increasingly come under threat, including from recent developments that call into the question the ability of websites and their users to freely link to other websites.
The initiative will be supported by a new Research Fellow position at the ISP. The Research Fellow will conduct research, organize academic events, foster collaboration and cross-pollination of ideas to protect intermediary liability, support the development of creative legal and policy solutions to the issue, and lead other activities to advance the core goals of the initiative. Applications for the Research Fellow position are being considered on a rolling basis, and application requirements are available on the ISP website.
The initiative will focus initially on advocating the "right to link," understanding link censorship laws and litigation, as well as other issues regarding hyperlinking and intermediary liability.
"We are tremendously excited about this partnership," said ISP Executive Director Rebecca Crootof '11 JD, '16 PhD. "Not only does the new WIII initiative complement and augment existing ISP access to knowledge programming, but we will also be able to explore the unique issues associated with protecting the 'right to link' and develop creative legal and regulatory solutions."
WIII grew out of an ongoing affiliation and collaboration between Yale Law School and the Wikimedia Foundation. Yale Law School students, fellows, and faculty, as well as members of the Wikimedia Foundation have participated in symposia, presentations, and conferences hosted by either the ISP or the Wikimedia Foundation, and Yale Law School students and recent graduates have held internships and fellowships at Wikimedia. WIII represents a deepening of the active collaboration between the two organizations and is made possible, in part, by funding from the Wikimedia Foundation.
"The ability to freely link to content anywhere on the internet remains vital to the animating vision of Wikimedia — a world in which everyone can freely share in the sum of all knowledge," said Eileen Hershenov, General Counsel of the Wikimedia Foundation. "We share that vision with Yale's ISP and are delighted to be collaborating with the Law School's students, faculty, and research fellows to understand, protect and advance unfettered access to knowledge."
The Information Society Project is an intellectual center at Yale Law School in New Haven, Connecticut founded by Knight Professor of Constitutional Law and the First Amendment Jack Balkin. It supports a community of interdisciplinary scholars who explore issues at the intersection of law, technology, and society.
The Wikimedia Foundation is the nonprofit organization that supports and operates Wikipedia and its sister free knowledge projects. Given Wikimedia's mission and interests, one of the Wikimedia Foundation's fundamental activities is to directly contribute to the research and educational mission of Yale and other institutions of higher education.
For more information, visit https://law.yale.edu/isp and https://wikimediafoundation.org.