Friday, April 8, 2022
---
Michael Breen '11, President and Chief Executive Officer of Human Rights First, leads the Human Rights Workshop.
Thursday, March 24, 2022
---
Protestors against the coup in Myanmar demonstrate in Washington, D.C. in March 2021.
Monday, March 7, 2022
---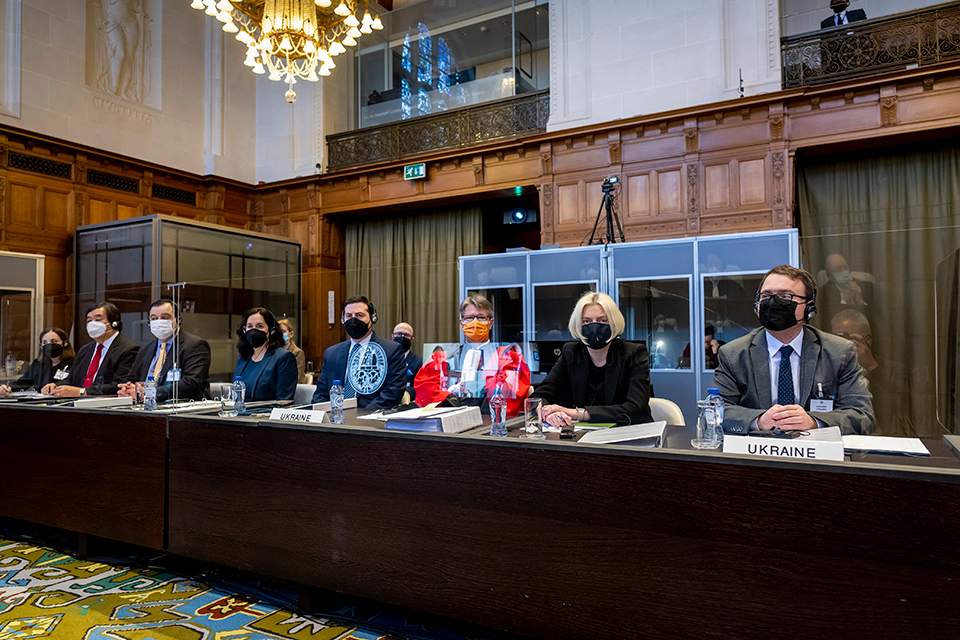 Members of the delegation of Ukraine, including Professor Harold Hongju Koh (second from left), at the opening of the hearing at the International Court of Justice.
Friday, February 25, 2022
---
The Pecherskyi District, Kyiv, Ukraine in 2019.
Tuesday, February 15, 2022
---
Tuesday, February 8, 2022
---
Connecticut's only supermax prison, Northern Correctional Institution, closed on July 1, 2021, after years of work by the Lowenstein Clinic.