Wednesday, November 18, 2020
---
Monday, November 16, 2020
---
Monday, October 5, 2020
---
A detail from the cover art of the new "Digging a Hole: The Legal Theory Podcast" with David Schleicher and Samuel Moyn. Cover art by Carlos Jurado.
Monday, June 29, 2020
---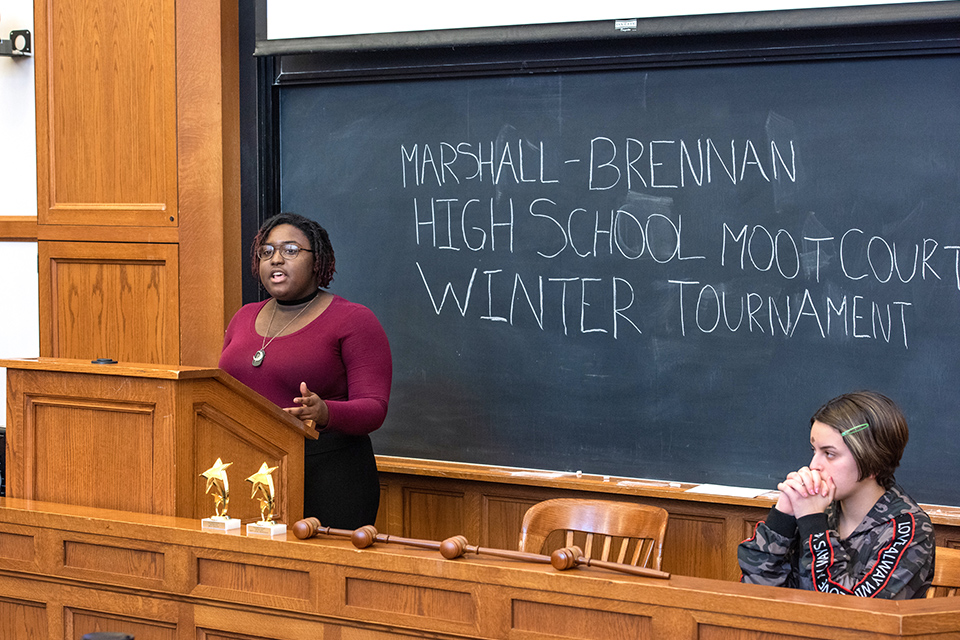 High school student Takeira Bell (left) participates in the finals of the Marshall-Brennan Constitutional Literacy Project's Winter Moot Court Tournament against Gloriannis Vasquez from High School in the Community.
Wednesday, February 5, 2020
---