Yale Law School Today
Wednesday, February 05, 2020
---
Thursday, October 03, 2019
---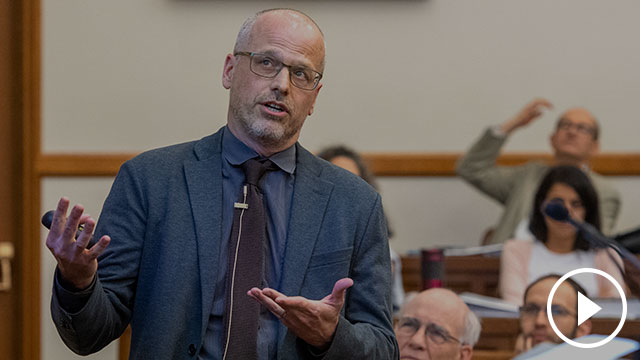 1:01:26
Monday, November 16, 2020
---
Monday, October 5, 2020
---
A detail from the cover art of the new "Digging a Hole: The Legal Theory Podcast" with David Schleicher and Samuel Moyn. Cover art by Carlos Jurado.
Monday, August 6, 2018
---
In The Press
RNN/ Richard French Live
Associate Professor of Law Issa Kohler-Hausmann '08 was interviewed about her new book, Misdemeanorland: Criminal Courts and Social Control in an Age of Broken Windows Policing.
Friday, March 9, 2018
---
In The Press
Law.com
Law Librarian and Professor of Law Teresa Miguel-Stearns is quoted in an article about a group of academic partners, including the Law Library, that will provide free legal information and legal content to academics, researchers and policymakers in developing countries in a bid to strengthen the rule of law around the globe.