Yale Law School Today
Wednesday, May 4, 2022
---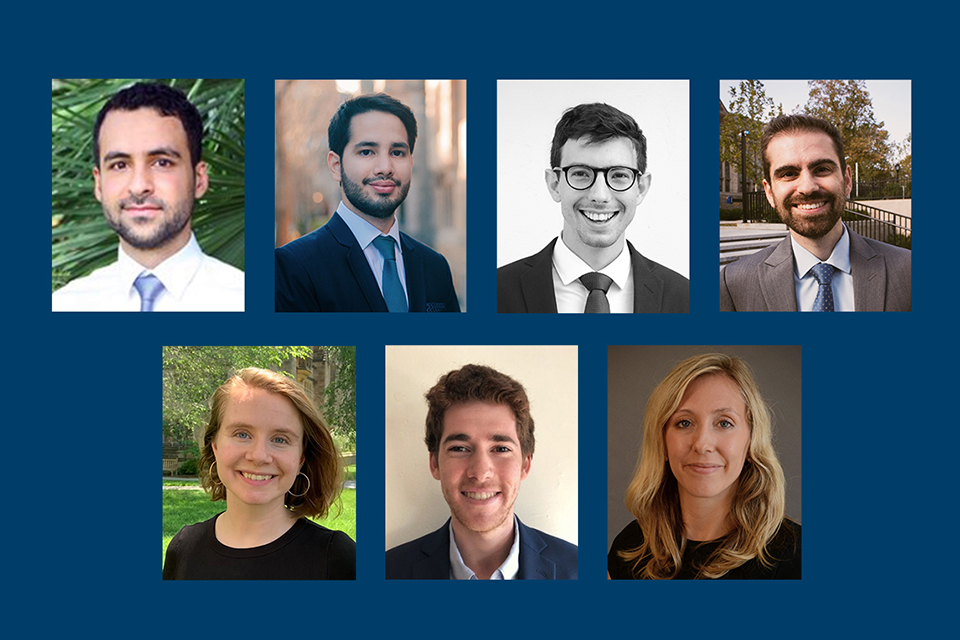 Recipients of 2022-23 Bernstein and Robina International Human Rights Fellowships, clockwise from top left: Yussef Al Tamimi '22, Rodrigo Ayala Miret '22, Luke Connell '22, Jason Gardiner '22, Megan Hauptman '21, Tim Hirschel-Burns '22, and Lena Riemer '22.
Thursday, May 19, 2022
---
In The Press
Foreign Affairs
Oona A. Hathaway '97 is the Gerard C. and Bernice Latrobe Smith Professor of International Law at Yale Law School. 
Tuesday, May 17, 2022
---
In The Press
Politico
Bruce Ackerman '67 is Sterling Professor of Law and Political Science at Yale.