Yale Law School Today
Wednesday, April 12, 2023
---
Wednesday, December 14, 2022
---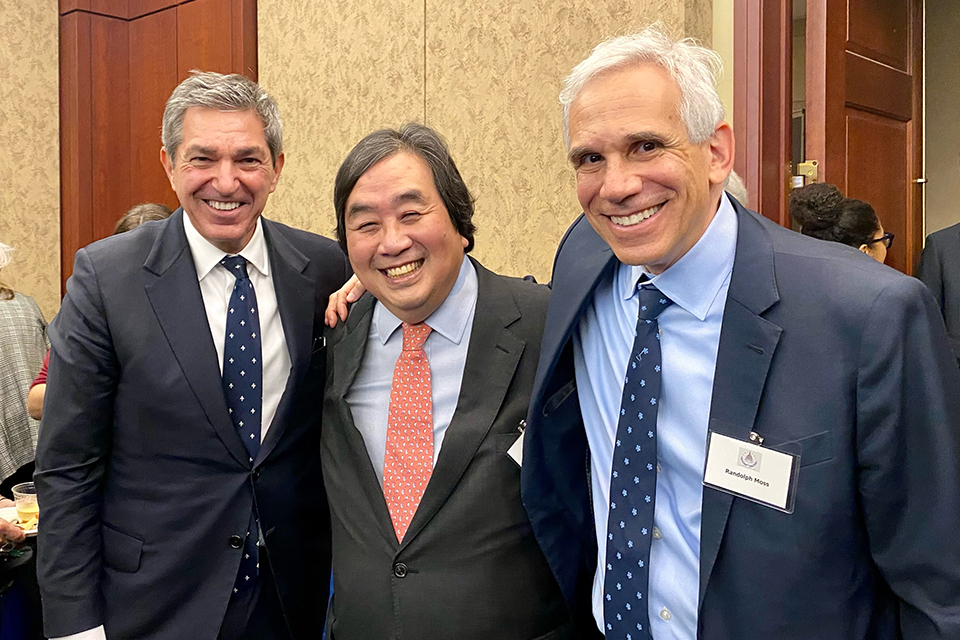 Professor Harold Hongju Koh, center, received the 2022 Louis B. Sohn Human Rights Award from the U.N. Association of the National Capitol Area. He is pictured here at the ceremony with his friends and former students. At left is Ambassador from the European Union to the U.S. Stavros Lambrinidis '88 joined by Judge Randolph Moss '86 of the U.S. District Court for the District of Columbia, who was Koh's first Coker Fellow.
Wednesday, December 14, 2022
---
Thursday, April 14, 2022
---
In The Press
USA Today
Sterling Professor of International Law Harold Hongju Koh comments on whether genocide can be considered a war crime. 
Thursday, April 7, 2022
---
In The Press
CNN
John A. Garver Professor of Jurisprudence Professor William N. Eskridge Jr. '78 discusses objectives behind recent legal challenges to LGBTQ rights.