Yale Law School Today
Monday, September 26, 2022
---
In The Press
NPR
Gerard C. and Bernice Latrobe Smith Professor of International Law Oona A. Hathaway '97 discusses how nations can unite in responding to Russia for its war against Ukraine.
Thursday, September 22, 2022
---
Thursday, December 8, 2022
---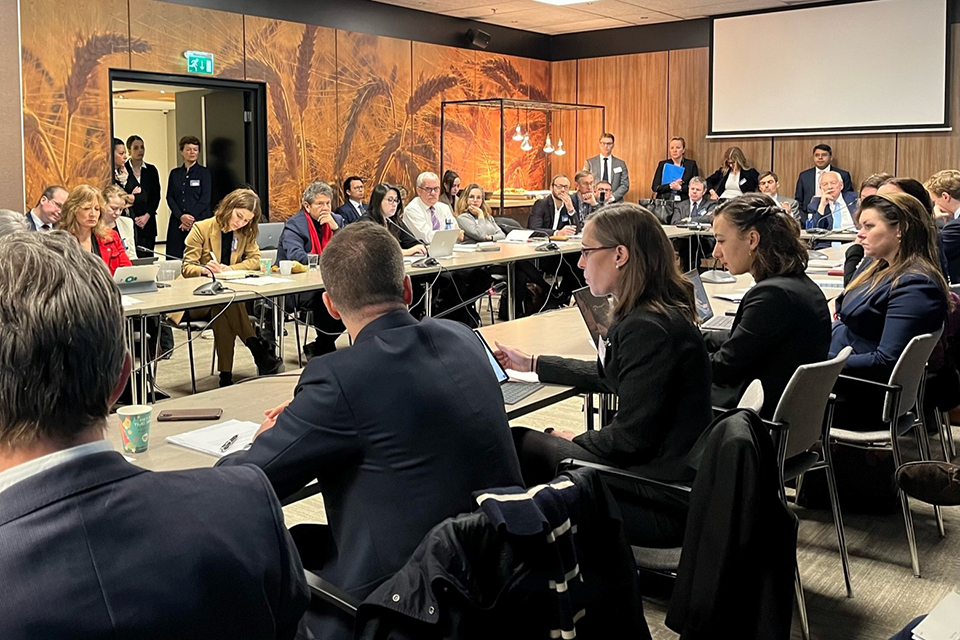 Professor Oona A. Hathaway '97 participated in a Dec. 6 panel at the Hague that considered the jurisdictional reach of the ICC over the crime of aggression.
Tuesday, November 8, 2022
---
Tuesday, July 5, 2022
---
In The Press
The Washington Post
Chancellor Kent Professor of Law and History Samuel Moyn discussed Leo Tolstoy and the Russian invasion of Ukraine.
Friday, May 20, 2022
---
In The Press
The Los Angeles Times
James Q. Whitman '88 is Ford Foundation Professor of Comparative and Foreign Law at Yale Law School.