Yale Law School Today
Monday, December 05, 2022
---
In The Press
The New York Times
Professor of Law Taisu Zhang '08 comments on the expanding presence of state officials to enforce China's "zero COVID" policy.
Tuesday, November 08, 2022
---
Wednesday, December 14, 2022
---
Thursday, December 8, 2022
---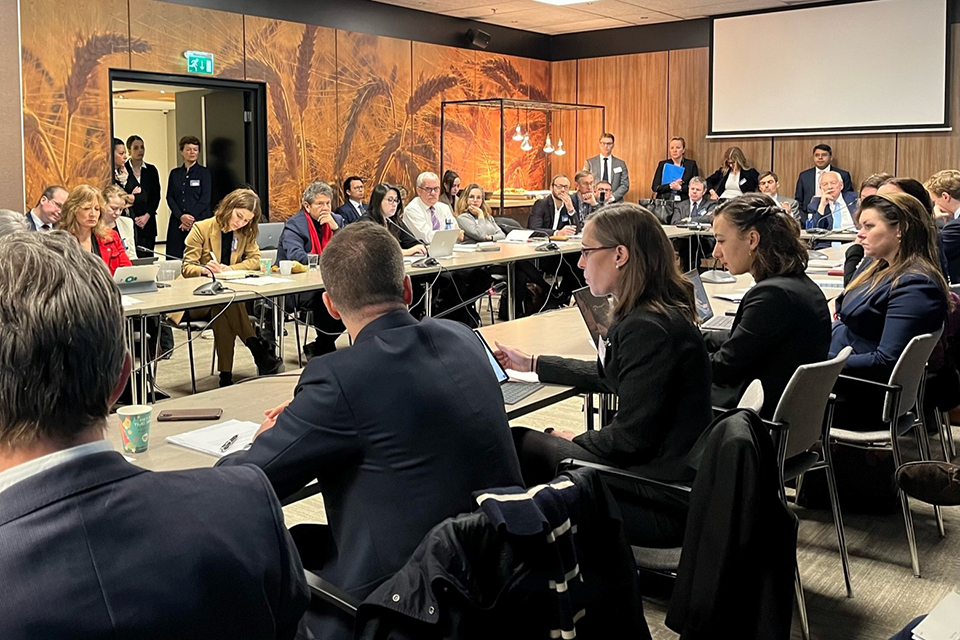 Professor Oona A. Hathaway '97 participated in a Dec. 6 panel at the Hague that considered the jurisdictional reach of the ICC over the crime of aggression.
Friday, September 16, 2022
---
In The Press
The New York Times
Gerard C. and Bernice Latrobe Smith Professor of International Law Oona A. Hathaway '97 explains the significance of newly disclosed Justice Department memos written since the Vietnam War.
Monday, August 8, 2022
---
In The Press
Responsible Statecraft
Professor of Law Aslı Ü. Bâli '99 discusses the problems with U.S. intervention and why restraint is needed to preserve America's credibility in human rights.