Yale Law School Today
Wednesday, May 25, 2022
---
The Department of State in Washington, D.C. The Media Freedom and Information Access Clinic is challenging the department's slow responses to Freedom of Information Act requests.
Wednesday, May 18, 2022
---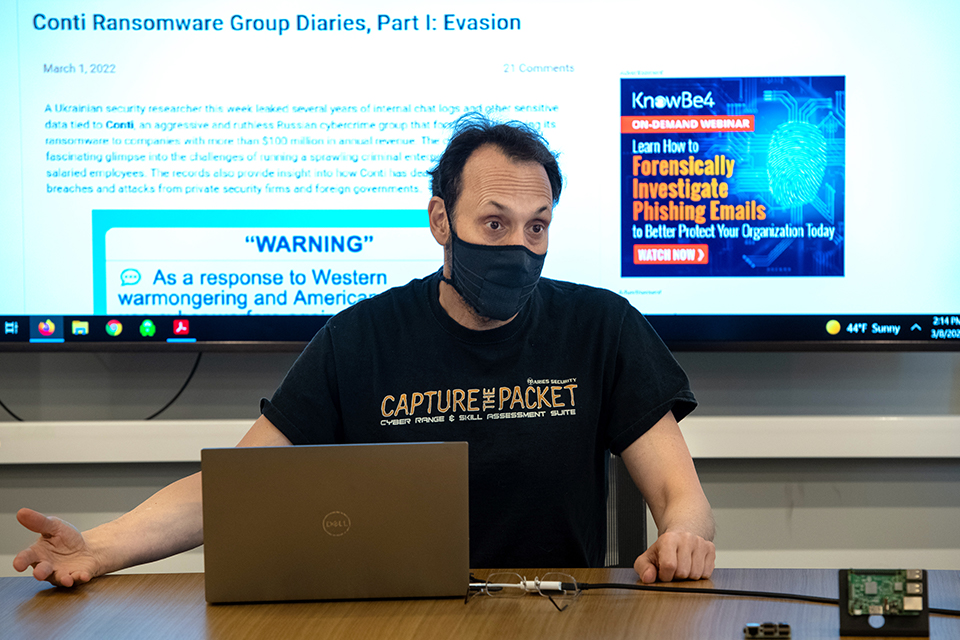 Charles F. Southmayd Professor of Law Scott J. Shapiro '90 talks to his cybersecurity class, which gives students the technological background to address issues like digital policy and national security. "It is extraordinarily difficult for law students and for legal scholars such as myself to talk intelligently about regulating an activity that we can't even imagine," he said. 
Event
12:00PM to 1:30PM
canceled
Canceled
Thursday, December 30, 2021
---
In The Press
Bloomberg Tax
Stephen L. Carter '79 is the William Nelson Cromwell Professor of Law at Yale Law School.
Sunday, December 26, 2021
---
In The Press
St. Louis Post-DIspatch
A Missouri libel case in which the Media Freedom and Information Access Clinic serves as co-counsel is discussed.