Yale Law School Today
Monday, July 11, 2022
---
In The Press
Financial Times
This article mentions Professor of Law John Morley's lawsuit on behalf of a PSTH shareholder against Ackman.
Tuesday, July 26, 2022
---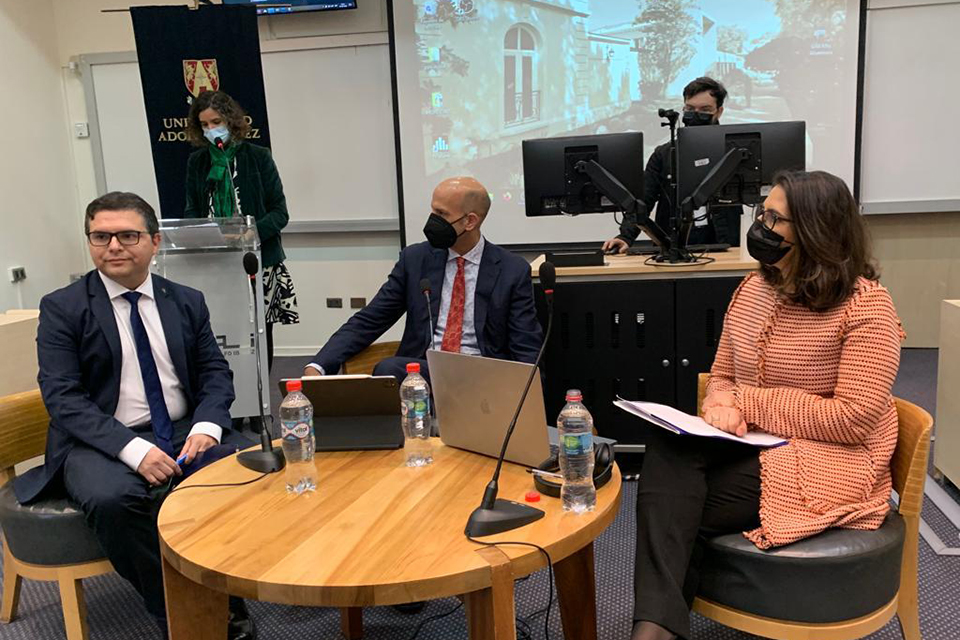 Professor Daniel Markovits '00 (center) was among the Law School faculty and students who attended the Seminar in Latin America on Constitutional and Political Theory in Santiago, Chile.
Event
5:00PM to 6:00PM
Ruttenberg Dining Hall

Event
3:00PM to 4:30PM
SLB Dining Hall, 127 Wall Street Ruttenberg Hall Suite M85, New Haven, Conn 06520, United States

Tuesday, May 3, 2022
---
1:05:19
Monday, April 18, 2022
---
43:56
Thursday, August 4, 2022
---
In The Press
The Washington Post
Stephen L. Carter '79 is the William Nelson Cromwell Professor of Law at Yale Law School.
Thursday, August 4, 2022
---
In The Press
Just Security
Gerard C. and Bernice Latrobe Smith Professor of International Law Professor Oona Hathaway '97, Adil Haque '05 and Stephen Pomper '93 access the legal basis for the U.S. airstrike that killed top al Qaeda leader Ayman al-Zawahiri.