Steering Committee
---
Stewart Adelson, YES Project Director (he/him/his) is an Assistant Clinical Professor at Columbia University and Adjunct Clinical Assistant Professor at Cornell University of Adult, Child and Adolescent Psychiatry, and a faculty member of the National LGBT Health Education Center of Fenway Institute. He was a 2014-15 scholar and valedictorian of the Clinical Research Scholars Training Program in the Global Health Division at Harvard Medical School. His professional interests include public psychiatry including care for LGBT youth and adults. He is the principal author of the American Academy of Child & Adolescent Psychiatry's guidelines on care for LGBT youth, and the lead author on several peer-reviewed papers and chapters on sexual and gender development. He has taught physicians in training at Columbia and Cornell and served as Medical Director in public psychiatry-oriented clinical programs for youth affected by HIV/AIDS, immigrant and homeless youth, and youth in foster care, as well as community-based mental health promotion programs. He is a Distinguished Fellow of the American Psychiatric Association, a recipient of the American Academy of Child and Adolescent Psychiatry's Presidential Scholar Award, and a member of the Group for Advancement of Psychiatry and of the Advisory Committee of the LGBT Program of Human Rights Watch.
Alice Miller, Co-Chair, YES Project Legal & Human Rights Subcommittee (she/her/hers) is Co-Director of the Global Health Justice Partnership at Yale, is an Associate Professor (Adjunct) of Law at Yale Law School, an Assistant Clinical Professor in the Yale School of Public Health, and a Lecturer in Global Affairs at the Jackson Institute for Global Affairs at the Whitney and Betty MacMillan Center for International and Area Studies. An expert in gender, sexuality, health and international human rights, Miller previously taught at the University of California, Berkeley School of Law, where she was faculty director of the Women's Institute for Leadership Development, and at Columbia University, where she was co-director of the Center for the Study of Human Rights. She is Co-Chair of the LGBT Advisory Committee of Human Rights Watch. She holds a B.A. from Harvard and a J.D. from University of Washington School of Law.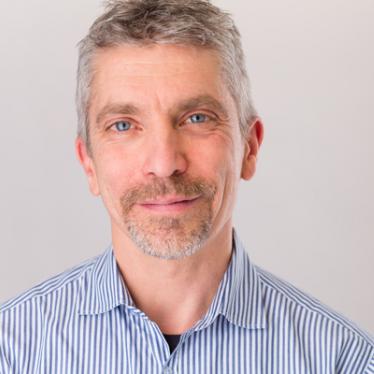 Graeme Reid, Co-Chair, YES Project Legal & Human Rights Subcommittee (he/him/his) is director of the Lesbian, Gay, Bisexual and Transgender Rights Program at Human Rights Watch, is an expert on LGBT rights. He has conducted research, taught and published extensively on gender, sexuality, LGBT issues, and HIV/AIDS. Before joining Human Rights Watch in 2011, Graeme was the founding director of the Gay and Lesbian Archives of South Africa, a researcher at the Wits Institute for Social and Economic Research and a lecturer in Lesbian, Gay, Bisexual, and Transgender Studies at Yale University. An anthropologist by training, Reid received an master's from the University of the Witwatersrand, Johannesburg, and a PhD from the University of Amsterdam.
Senior Scientific Advisor
---
Mark Hatzenbuehler, YES Project Senior Scientific Advisor (he/him/his) is the John L. Loeb Associate Professor of the Social Sciences in the Department of Psychology at Harvard. He was previously an Associate Professor (with tenure) and Deputy Chair for Faculty Development and Research Strategy in the Department of Sociomedical Sciences at Columbia. Hatzenbuehler received his PhD in clinical psychology from Yale and completed his post-doctoral training in population health at Columbia, where he was a Robert Wood Johnson Foundation Health & Society Scholar. Hatzenbuehler's work examines the role of stigma in shaping population health inequalities, with a particular focus on the mental health consequences of structural and systemic forms of stigma.
He has published over 125 peer-reviewed articles and book chapters, which have appeared in leading journals, including Proceedings of the National Academy of Sciences, Psychological Bulletin, American Psychologist, American Journal of Public Health, and JAMA Psychiatry. His research has been continuously funded by the National Institutes of Health, the Centers for Disease Control and Prevention, and through the William T. Grant Foundation Scholars Program.
In recognition of his contributions to the field, Hatzenbuehler received the 2015 Louise Kidder Early Career Award from the Society for the Psychological Study of Social Issues, the 2016 Early Career Award for Distinguished Contributions to Psychology in the Public Interest from the American Psychological Association, the 2016 Janet Taylor Spence Award for Transformational Early Career Contributions from the Association for Psychological Science, and the 2018 Distinguished Scientific Contribution Award from the Society for the Psychology of Sexual Orientation and Gender Identity at the American Psychological Association. In 2019, he was one of only 204 social scientists named to the prestigious Highly Cited Researcher List in recognition of his research influence, as demonstrated by the production of multiple highly-cited papers that rank in the top 1% by citations for field and year in Web of Science.
Hatzenbuehler is an elected Fellow of the Academy of Behavioral Medicine Research, the premier honorary organization for scientists working at the interface of behavior and medicine, and he has been appointed to serve on two consensus committees at the National Academies of Sciences, Engineering, and Medicine. Outside of the academy, Hatzenbuehler's research has been cited in several amicus curiae briefs, which were submitted as evidence in court cases on status-based discrimination. 
Research Team
---
Kelly Johnson (she/her/hers) is a Research Scholar with the Youth Equity Science/YES Project at the Yale Global Health Justice Partnership. She also serves as the Health Equity Lead for the Connecticut State DPH COVID-19 Contact Tracing Program. She holds a DrPH from UC Berkeley, an MPH from Johns Hopkins, and an MA in counseling psychology from The Wright Institute. Dr. Johnson is a public health practitioner and qualitative researcher with over 18 years of experience. Her work has focused on increasing health equity among marginalized populations, both domestically and internationally. Her current research examines minority stress, resilience, and social support among trans and non-binary adolescents. Dr. Johnson completed a postdoctoral research fellowship with the Health Equity Institute at San Francisco State University, where she coordinated the San Francisco site of Project AFFIRM, an NICHD-funded longitudinal, multi-site study of transgender development across the lifespan. She has worked on numerous HIV surveillance and malaria elimination projects targeting vulnerable populations in Africa, Asia, and Latin America. She is also a trained mental health clinician, with a focus on adolescents and young adults.
Julie Byrnes (she/her/hers) is a second year MD/MPH student at the Icahn School of Medicine at Mount Sinai expected to graduate in June 2023. After graduating from Vassar College in 2017, Julie conducted a project via the Watson fellowship in which she looked at how different countries approach addiction treatment and policy. Afterwards, she worked as a Mental Health Coordinator for NYC Correctional Health Services, serving as assistant to the Directors of Mental Health and Substance Use at Riker's Island. Julie has a longstanding interest in mental health and understanding the mind more broadly, having majored in Cognitive Science in college, with a particular focus on substance use and the varied roles that trauma plays in one's neurophysiology and lived experience, with the goal of using such an understanding to advance mental health and substance use policy. Julie is very honored to work with the YES team and to contribute to their goal of advancing the human rights of the LGBTQIA community.
Nick Randos (he/him/his) is currently a rising junior at Yale University and one of sixteen Human Rights Scholars in the Class of 2023 studying in the Multidisciplinary Academic Program in Human Rights at the Schell Center, with a focus on criminal justice reform and LGBTQ youth advocacy. Outside of the classroom, Nick is active throughout the campus community, co-founding Yale's First-Generation and/or Low-income Advocacy Movement (YFAM), a coalition dedicated to advocacy and community-building for FGLI students at Yale. He also co-coordinates the Urban Fellows Program, a service organization through which Yale undergraduates work with New Haven community professionals to implement real solutions in the social sector. Nick's professional experience includes interning at the Lowenstein International Human Rights Law Clinic, the Office of the Connecticut Federal Public Defender, and on Capitol Hill for Senator Maggie Hassan from his home state of New Hampshire.
YES Advisory Committee
---
Henny Bos, PhD (she/her/hers) is a professor of sexual and gender diversity in families and youth at the University of Amsterdam (Research Institute of Child Development and Education; RICDE) and serves as the co-investigator of the U.S. National Longitudinal Lesbian Family Study (NLLFS), the longest-running prospective study on lesbian mothers who had children as the result of donor insemination during the lesbian baby boom of the 1980s. Dr. Bos is internationally known for her research on lesbian mother families in the U.S. and the Netherlands, and on gay father families, same-sex attracted and gender-nonconforming youth. She was awarded "Teacher of the Year" in the Research Institute of Child Development and Education three times, most recently in 2017. She also received the Emde Boas - Van Ussel award from the Dutch Society of Sexuality in 2019 and the 'Distinguished Scientific Contribution Award' by the American Psychological Association's (APA) division of Lesbian, Gay, Bisexual and Transsexual Psychology in 2017.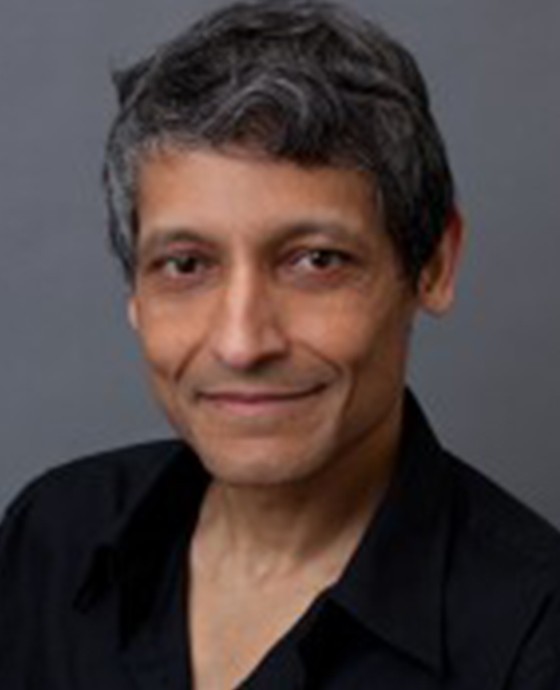 Aniruddha Das, PhD (he/him/his) is an associate professor of neuroscience at Columbia University, principal investigator at Columbia's Zuckerman Institute, and a member of the Kavli Institute for Brain Science. He received his PhD from Berkeley with Charles Townes, (the inventor of the maser and laser), but decided to pursue his long-standing interest in neurobiology and perception, starting with postdoctoral training with Charles Gilbert at Rockefeller University.
Professor Das's lab is interested in cortical mechanisms of visual processing. They have two broad areas of research – understanding task-related anticipation in the visual cortex and analyzing the cortical basis of visual form processing. They are also actively involved in developing new recording and analysis techniques for these two research directions.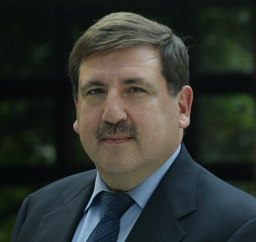 Jack Drescher, M.D.(he/him/his) is a Clinical Professor of Psychiatry at Columbia University, College of Physicians and Surgeons and a Faculty Member at Columbia's Division of Gender, Sexuality, and Health. He is a Senior Psychoanalytic Consultant at Columbia's Center for Psychoanalytic Training and Research and Adjunct Professor at New York University's Postdoctoral Program in Psychotherapy and Psychoanalysis. He is a Training and Supervising Analyst at the William Alanson White Institute. Dr. Drescher also Co-Chairs the Committee on Public Information of the American Psychoanalytic Association and co-edits APsaA'sPsychoanalysis Unplugged blog on PsychologyToday.com. He is a consultant to the Sexual & Gender Diversity Studies Committee of the International Psychoanalytical Association.
Dr. Drescher has served as an expert witness in legal cases dealing with LGBT rights in California, New Jersey and New York. Two of his published works were cited in a 2018 Indian Supreme Court decision that overturned colonial sodomy laws and decriminalized adult, consensual same-sex behavior (Navtej Singh Johar and others v. Union of India). In 2020, the US Supreme Court cited one of his scholarly publications (although sadly in the minority dissent) in the decision to extend Title VII workplace protections to sexual orientation and transgender status (Bostock v. Clayton County, Georgia).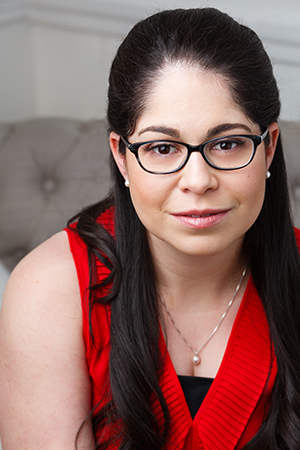 Deborah Blythe Doroshow, M.D., PhD (she/her/hers) is a historian of medicine, mental health, and childhood. She received her PhD in history from Yale University and her MD from Harvard Medical School. Previous work has focused on insulin coma therapy in American psychiatry, the bedwetting alarm and its role in the history of child rearing, and state laws mandating premarital syphilis testing. Her work has been recognized with multiple awards, including the Richard C. Cabot Prize in the History of Medicine from Harvard Medical School, the Edwin W. Small Prize for outstanding work in American History from Yale University, the Jack D. Pressman-Burroughs Wellcome Fund Career Development Award from the American Association of the History of Medicine, and, most recently, the Harris Fellowship in Medical Humanities at the Sydney Social Sciences and Humanities Advanced Research Centre, University of Sydney. Her work has been published in Isis, the Journal of the History of Medicine and Allied Sciences, the Bulletin of the History of Medicine, and Pediatrics. She has also written in the Philadelphia Inquirer and has been interviewed by Slate on her historical work.
A practicing medical oncologist, Deborah is Assistant Professor of Medicine at the Icahn School of Medicine at Mount Sinai where she is a member of the Early Phase Trial Unit and the Center for Thoracic Oncology. She is also Adjunct Assistant Professor of the History of Medicine at Yale University.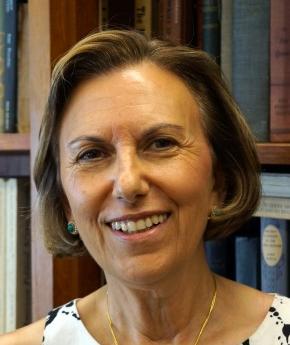 Yasmine Ergas, J.D. (she/her/hers) is Director of the Specialization on Gender and Public Policy and Lecturer in Discipline in International and Public Affairs at Columbia University. She also directs the program in Gender and Human Rights of Columbia University's Institute for the Study of Human Rights, is a member of the Executive Committee of the University's Institute for Research on Women, Gender and Sexuality, and is the co-convener of the Women, Gender and Sexuality Studies Council at Columbia University.
A lawyer and sociologist, she has worked on issues regarding gender and women's rights as a policy analyst and advisor, scholar and advocate. She has served as a consultant to international and domestic policy organizations, including the OECD, UNESCO, the Millennium Villages Project, the New York City Commission on Human Rights, and CENSIS, a major applied social research institute in Italy, and been on the staff of the Social Science Research Council. Her recent work has focused on the emergence of an international market in reproductive services, the transformations of 'motherhood' and the impacts of human rights programs and policies. Previous relevant work centered on feminist movements and their interactions with public policies; the implications of the concept of 'gender' for feminist politics; child care policies in international and comparative perspective; educational policies and the social implications of HIV/AIDS.
Giovanni Biglino, PhD (he/him/his) is a biomedical engineer. He studied at Imperial College London and obtained his PhD in cardiovascular mechanics from the Brunel Institute of Bioengineering. He has carried out research at Great Ormond Street Hospital for Children and University College London, with the cardiac engineering team, focusing on congenital heart disease. Now he is a Lecturer in Cardiovascular Bioinformatics and Medical Statistics at the Bristol Heart Institute. He has studied biostatistics at Harvard Medical School and has started to enthusiastically explore the world of narrative medicine at Columbia University. His current research is very collaborative, involving cardiologists, surgeons, imagers, psychologists and artists.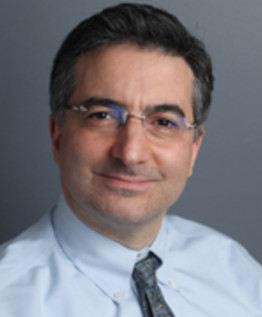 Robert Klitzman, M.D. (he/him/his) is a Professor of Clinical Psychiatry in the College of Physicians and Surgeons and the Joseph Mailman School of Public Health and the Director of the Masters of Bioethics Program at Columbia University. He co-founded and for five years co-directed the Center for Bioethics, and for 10 years directed the Ethics and Policy Core of the HIV Center. He has conducted research and written about a variety of ethical issues in medicine and public health to promote public and professional education concerning these issues. He has written eight books, and authored or co-authored over 120 articles, drawing on qualitative as well as quantitative methodologies. His work has appeared in Journal of the American Medical Association, Science, and elsewhere, and also has written for the New York Times, Newsweek, The Nation, and other publications. He has received several awards for his work, including fellowships from the Guggenheim Foundation, the Russell Sage Foundation, the Aaron Diamond Foundation, the Robert Wood Johnson Foundation, the Rockefeller Foundation and the Commonwealth Fund. He is a gubernatorial appointee to the NY State Stem Cell Commission, and a member of the Research Ethics Advisory Panel of the US Department of Defense.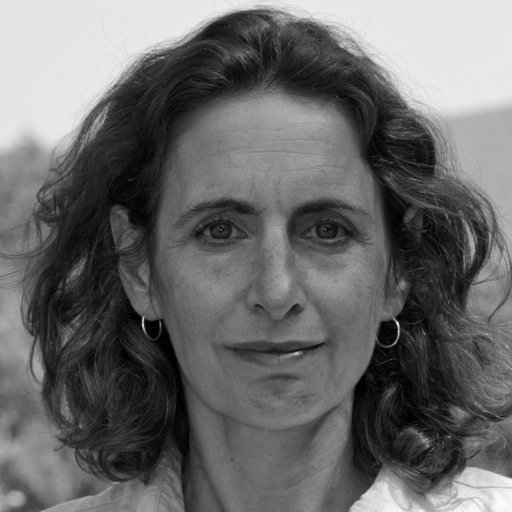 Elizabeth Kolbert (she/her/hers) is a staff writer for The New Yorker. Her most recent book, "The Sixth Extinction," received the Pulitzer Prize for general nonfiction in 2015. She is a two-time National Magazine Award winner, and has received a Guggenheim Fellowship and a National Academies communications award. Kolbert is a visiting fellow at the Center for Environmental Studies at Williams College.
Keletso Makofane, MPH (he/him/his) is a scholar with the Global Health Policy & Politics Initiative at the O'Neill Institute, a public health researcher and activist who works in the global HIV response with a focus on sexual minority men in east and southern Africa. He is a member of the governing council for the International Aids Society, the largest membership organization of individuals who work in the HIV response. He sits on the board of LVCT Health, a leading HIV service organization in Kenya, and on the founding board of Global Black Gay Men Connect, an activist collective that aims to build power to stop discrimination and violence inflicted on Black, gay men around the world
Makofane has served on various working groups and committees that shape the global response to HIV. These include the World Health Organization Strategic and Technical Advisory Committee (STAC) on HIV and Viral Hepatitis and the Guidelines Development Group for the first comprehensive World Health Organization guidelines for HIV prevention, diagnosis, treatment and care for key populations.
He is currently a doctoral candidate in social epidemiology at Harvard University. He holds an MPH in biostatistics, which he earned as a Fulbright Scholar at Columbia University.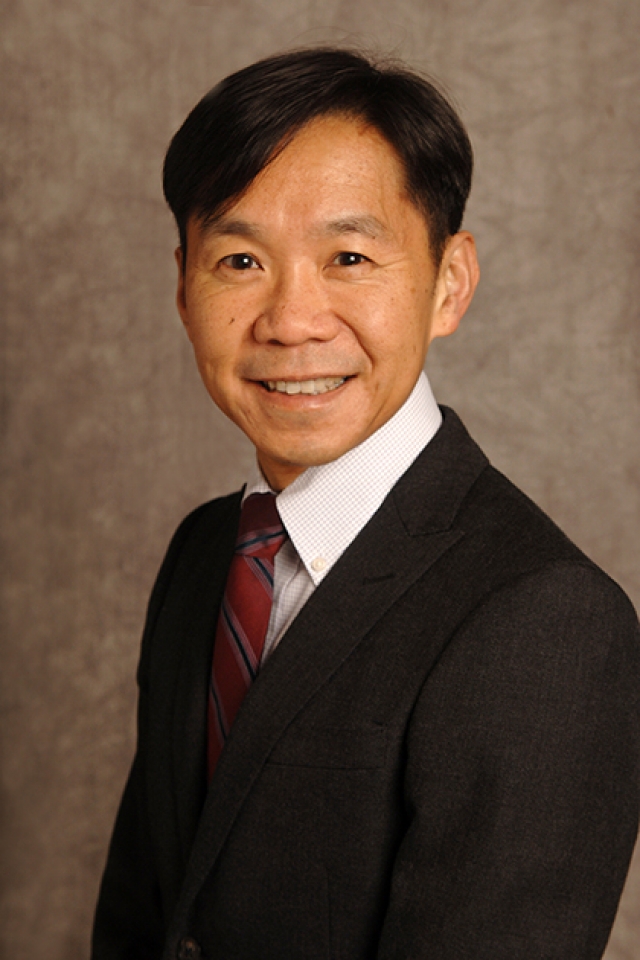 Yiu Kee Warren Ng, MD (he/him/his) is a child, adolescent, and adult psychiatrist with an interest in HIV, public psychiatry, and family issues.
Dr. Ng is the Medical Director of Outpatient Behavioral Health and the Director of clinical services for the Division of Child and Adolescent Psychiatry at Columbia University Medical Center (CUMC) and NewYork-Presbyterian/Morgan Stanley Children's Hospital.
He is the incoming President-Elect for the American Academy of Child and Adolescent Psychiatry (AACAP) an has been past president of the New York Council on Child and Adolescent Psychiatry. He serves on the Assembly and the Council on Children, Adolescents, and Families at the American Psychiatric Association (APA).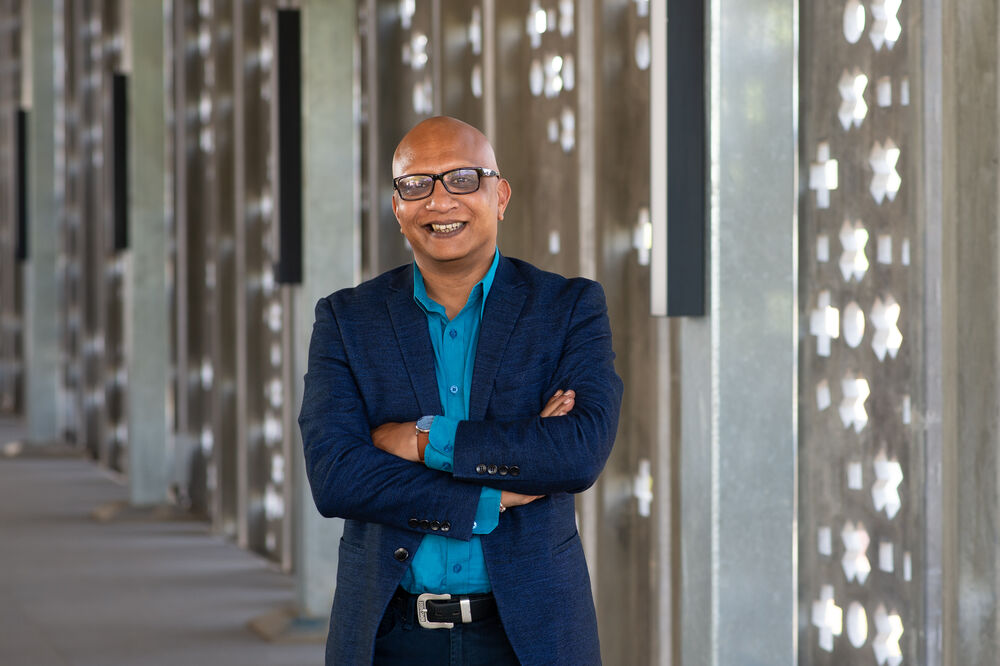 Vasu Reddy, PhD (he/him/his) is a Professor of Sociology, and Dean of the Faculty of Humanities at the University of Pretoria, South Africa. His research interests are genders, sexualities, poverty/inequalities, HIV/AIDS, decoloniality and public intellectuals from a social lens. Beyond articles some relevant book length publications are From Social Silence to Social Science: Perspectives on Same-Sex Sexuality, HIV/AIDS and Gender in South Africa (lead editor with Theo Sandfort & Laetitia Rispel, HSRC Press, 2009); The Country We Want to Live In: Hate Crimes and Homophobia in the lives of black lesbian South Africans (co-authored with Nonhlanhla Mkhize, Jane Bennett & Relebohile Moletsane, 2010, HSRC Press); Care in Context: Transnational Gender Perspectives (lead editor with Stephan Meyer, Tammy Shefer & Thenjiwe Meyiwa, 2014; HSRC Press), Boldly Queer: African Same-Sex Sexualities and Gender Diversity (with Theo Sandfort, Fabienne Simenel & Kevin Mwachiro, HIVOS, 2015). More recent publications are Queer in Africa: LGBTQI Identities, Citizenship and Activism (co-edited with Zethu Matebeni & Surya Monro, 2018; Routledge); Queer Kinship: South African perspectives on the sexual politics of family-making and belonging (co-edited with Tracy Morison and Ingrid Lynch, UNISA Press & Routledge, in 2018) and State of the Nation: Poverty and Inequalities (co-edited with Crain Soudien and Ingrid Woolard, HSRC Press 2019). Forthcoming in 2020 is The Fabric of Dissent: Public Intellectuals in South Africa (HSRC Press as lead editor) and in 2021 State of the Nation 2020: An ethical approach to addressing poverty and inequality (edited by Narnia Bohler-Muller, Crain Soudien & Vasu Reddy, HSRC Press).
Jama Shelton, PhD (they/them/theirs) is an Assistant Professor at the Silberman School of Social Work at Hunter College and the Chief Strategy Officer for the True Colors Fund. Dr. Shelton's research examines the experiences of LGBTQ youth experiencing homelessness. In particular, they are interested in identifying and addressing systemic barriers rooted in hetero/cisgenderism that frequently constrain the successful transition into stable housing for LGBTQ youth and young adults.
Ruth S. Shim, MD, MPH (she/her/hers) was elected to the Robert Wood Johnson Foundation Board of Trustees in October 2018, effective January 2019.
Shim is the Luke & Grace Kim Professor in Cultural Psychiatry and director of cultural psychiatry and professor, Department of Psychiatry and Behavioral Sciences, at the University of California, Davis. Prior to these appointments, she was the vice chair of education and faculty development, and chief of outpatient psychiatric services at Lenox Hill Hospital, Department of Psychiatry, Northwell Health.
From 2008 to 2014, she held several positions at Morehouse School of Medicine, Department of Psychiatry and Behavioral Sciences, including associate professor of clinical psychiatry and medical director of the Grady Hospital Adult Outpatient Psychiatry Intake Clinic. At the Morehouse School of Medicine's National Center for Primary Care, she was the associate director of behavioral health.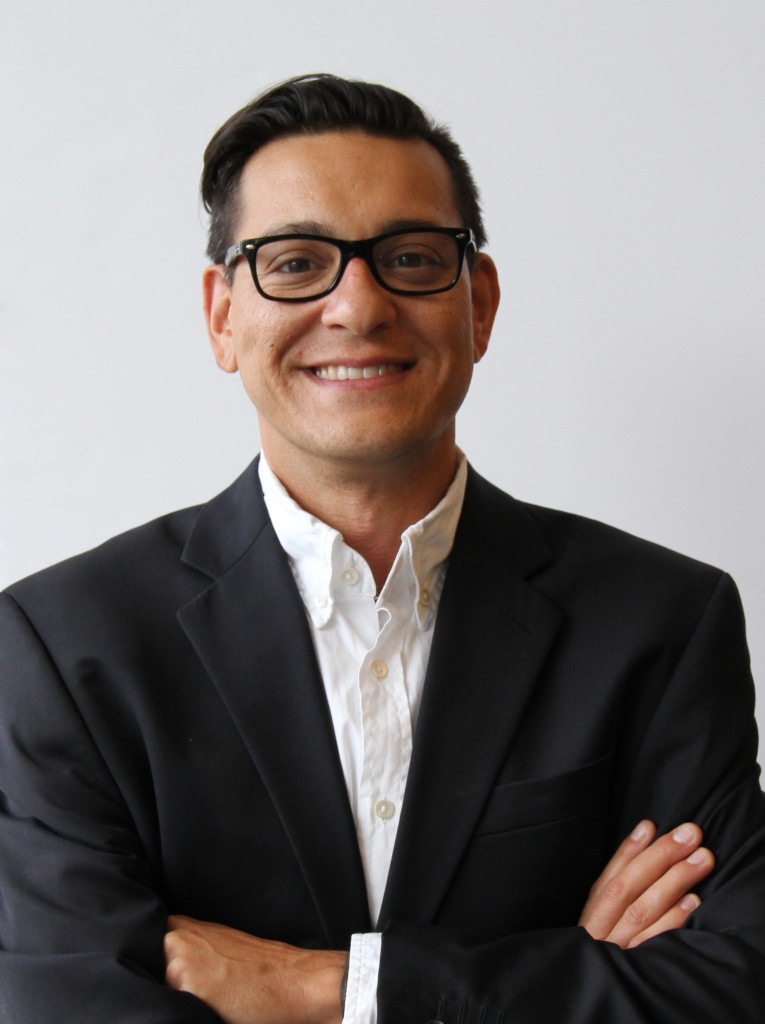 Sari Reisner, ScD (he/him/his) is Director of Transgender Research in the Section of Men's Health, Aging and Metabolism, in the Division of Endocrinology, Diabetes and Hypertension at Brigham and Women's Hospital. Dr. Reisner is also Director of Transgender Health Research at The Fenway Institute at Fenway Health, Assistant Professor in the Department of Medicine at Harvard Medical School, and Assistant Professor in the Department of Epidemiology at Harvard T.H. Chan School of Public Health. Trained as a social and psychiatric epidemiologist, his research addresses health disparities in sexual and gender minority (SGM) populations, with specialization in transgender health and in adolescent and young adult health. Dr. Reisner is an investigator of multiple LGBTQ health studies funded domestically and internationally, including a Patient-Centered Outcomes Research Institute (PCORI) project to enroll and follow a cohort of 4,500 transgender patients in Boston and New York City to prospectively assess the impact of medical gender affirmation on physical and mental health outcomes. He has co-authored more than 200 peer-reviewed journal articles in LGBTQ health. In 2016, he was profiled in The Lancet as a global leader in transgender health, and was honored as a member of the 2015 Trans100 List which celebrates work "by" and "for" transgender people, in recognition of his contributions in transgender health.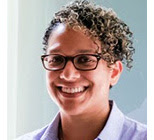 Lorraine Lothwell, M.D. (she/her/hers) is a Child & Adolescent Psychiatrist in NYC. She works at the NYU Student Health Center on the Gender Team, seeing transgender and gender-nonconforming students in need of psychiatric care and she is in private practice. Lorraine is on faculty at NYU, supervising third year psychiatry residents and medical students. Prior to coming to NYU, she was Medical Director at the Harlem Hospital Child Psychiatry outpatient clinic. 
Academic & Advocacy Affiliates
---
The YES Project benefits from affiliation with key project partners. As a result, YES has access to knowledge about evidence-based strategies, advocacy and scientific relationships, and valuable expertise.
Yale Global Health Justice Partnership (GHJP) YES is a program of Yale's Global Health Justice Partnership, a joint program of Yale Law/Public Health Schools addressing problems at the interface of global health, human rights, and social justice.
LGBT Rights Division of Human Rights Watch (HRW) HRW works for lesbian, gay, bisexual, and transgender peoples' rights, and with activists representing a multiplicity of identities and issues. They document and expose abuses based on sexual orientation and gender identity worldwide, including torture, killing and executions, arrests under unjust laws, unequal treatment, censorship, medical abuses, discrimination in health and jobs and housing, domestic violence, abuses against children, and denial of family rights and recognition. HRW advocates for laws and policies that will protect everyone's dignity.
Cornell Child Psychiatry
Weill Cornell Center for Human Rights/WCCHR