Public Interest Employment Breakdown
---
Typically 15-20% of YLS graduates pursue public interest jobs as their first non-clerkship employment after graduation, and many more transition into public interest careers as alumni. In addition a significant number of YLS students pursue employment with government and non-profit organizations during the summers and academic year. YLS offers enormous support to students pursuing public interest opportunities including individual career guidance as well as financial support. YLS also participates annually as a member-school in two public interest career fairs.

The typical conception of "public interest" law can be broken roughly into three types of employment settings: government organizations, public interest organizations; and public interest work by law firms. Lawyers in all three settings are united in their basic goal of using the legal system to promote the public good. However, there is substantial variation both within and between each setting in their emphases, goals, and strategies. The following provides a brief overview into each of these areas, as well as a discussion of public interest fellowships and careers in non-profit management.
Government
---
Within the government there are legal opportunities on the federal, state, and local level, in many different settings.

The federal government employs attorneys in many different settings. Among the most well known options is the Department of Justice, which represents the federal government and all its agencies. The Department of Justice, headed by the United States Attorney General, is comprised of a number of different divisions, including Litigation, Civil, Civil Rights, Criminal, Environment and Natural Resources, and Tax. United States Attorneys serve as field officers for the DOJ and represent the government in each of the federal judicial districts.

Another avenue for practicing in the federal government is through one of the other executive-branch agencies such as the Environmental Protection Agency, the Food and Drug Administration, or the Department of Transportation. These agencies employ in-house counsel to handle the legal aspects of their work and often employ attorneys in other capacities as well. Lawyers and law students may also work for the legislative branch. Attorneys work on the staffs of individual senators and representatives, as staff attorneys for both Senate and House committees, and for the House or Senate itself in the administrative offices.

The opportunities in most state governments are analogous to those available in the federal government. The state's legal department is headed by the state Attorney General, the chief legal officer of the state. The structure and function of a state Attorney General's office is determined by the state constitution and law, however there are certain commonalities. Attorneys General act as legal counselors to state government agencies and legislatures and also act as representatives of the people of the state, or the public interest. In a typical state, criminal prosecution, other than the exceptional cases that are handled through the state attorney general's office, are prosecuted by a district attorney office. District attorneys' offices may be organized by county or judicial districts and are typically led by an elected or appointed district attorney.

Numerous state agencies also have in-house counsel departments. These departments may work in conjunction with specialist attorneys in the attorney general's office to bring litigation for enforcement of state laws and regulations but also provide a close consultative role in the agency. In terms of local government opportunities, cities often have municipal legal departments with city attorneys who provide legal advice to the city leaders, boards, and agencies, and represent the city in litigation and in other transactions. These departments vary enormously in size and structure, depending on the size of the city and their use of outside counsel. Many large cities also have city agencies with in-house legal departments. This is similar to the in-house counsel in state agencies.
Public Interest Organizations
---
Attorneys work in many different public interest environments on a broad range of substantive issues including: AIDS, children's rights, civil rights/civil liberties, consumer, death penalty/prisoner's rights, disability, economic development, education, elderly, employment/worker's rights, environmental, family, First Amendment, gay/lesbian/bisexual/transgender rights, health, homelessness/housing, human rights, immigrants/refugees, international human rights, migrant/ farmworker, multicultural rights, Native American, poverty, and gender rights.

Different types of public interest organizations address these areas in a variety of ways. There are impact litigation groups that are devoted to achieving widespread legal and social change, legal services organizations that provide direct assistance to clients, public defenders that provide criminal defense to individuals who cannot afford counsel. There are also policy centers which focus on developing effective public policy, community development groups for those interested in helping community groups gain the skills to fight their own legal battles, and international public interest organizations which include diplomacy, policy-making, administration, and all types of internationally-oriented advocacy and activism.
These six types of public interest organizations—impact litigation groups, legal services organizations, public defenders, policy centers, community development groups and international public interest organizations—certainly do not encompass all the possible nonprofit public interest organizations. This description should only serve as a framework for understanding the types of legal work a particular organization might do. Furthermore, students should expect to find a great deal of overlap. For example, impact litigation groups may do a great deal of community organizing and education, and many organizations may have divisions devoted to impact litigation, policy analysis, or direct client representation.
Public Interest Work by Law Firm
---
Many private firms provide opportunities to serve the public through pro bono programs. These programs may allow, or require, attorneys to do a certain number of hours of court-appointed work or to collaborate on cases with a local or national public interest organization. The formats of these programs differ widely, as do the levels of commitment and organization on the part of the firm.

A public interest law firm is a private, for-profit association of lawyers, like any other private law firm. Public interest law firms are distinguished from other private firms in that their primary mission is to assist underrepresented people or causes, rather than to make money. This difference in mission creates a difference in billing practices and client selection. Clients may be chosen because of their need for the firm's services, and the cause their claim relates to, regardless of their ability to pay. Because their typical areas of practice are often not profitable, the firms may also take on other types of matters to pay the bills.
Public Interest Work by Law Firm Selected Resources
---
YLS Public Interest Fellowships
---
Fellowships serve as a gateway for entry-level public interest jobs and are intended to fulfill a specific purpose and provide a specified sum. Fellowships are often awarded after law school graduation for a fixed time period, usually one or two years. The majority of legal fellowships fall under two general models—organization and project based fellowships. The organization-based fellowship is funded by an organization, which administers their own fellowship and candidates apply directly to them. The project-based fellowship is funded by a third party organization and is intended for applicants who typically develop a specific project in conjunction with a sponsoring nonprofit organization. Not as common, but worth mentioning are the firm-sponsored fellowships in which the fellow is paid by the firm for a period of time while he or she engages in public interest work. For more details and examples of all of these fellowships, we suggest you read CDO's Public Interest Fellowships, Vol. I Guide.

YLS offers several fellowship programs that provide a year of post-graduate funding for students to work in the public interest. The majority of these fellowships require a sponsoring organization. In 2010, more than 25 recipients were awarded Yale Law School public interest post-graduate fellowships through such programs as the YLS Public Interest Fellowship, the Arthur Liman Public Interest Fellowship, the Robert L. Bernstein Fellowships in International Human Rights, the Heyman Federal Public Service Fellowship, the Robina Foundation Human Rights Fellowship, the San Francisco Affirmative Litigation Project Fellowship, the YLS Fellowship at the Permanent Court of Arbitration, and the YLS International Court of Justice Internship/Clerkship.
In addition several other YLS students pursued public interest work through fellowship programs funded by outside organizations, including the Skadden Foundation, the Soros Foundation, the University of Arizona Law School, the Georgetown University Law Center, the Equal Justice Initiative, and the Supreme Court Assistance Project.

Recent recipients have worked for such organizations as the Natural Resources Defense Council, the D. C. Legal Aid Society, the U.S. Justice and State Departments, the Office of the Secretary of Defense, the White House Office of Science and Technology Policy, the International Court of Justice, the Brooklyn Family Defense Project, and the Southern Coalition for Social Justice.
Public Interest Fellowships Selected Resources
---
Non-Profit Management
---
Attorneys seeking non-legal roles with non-profit organizations often consider management positions. In general non-profit managers are responsible for administering non-profit organizations and increasing profits—not for investors and shareholders, but for the individuals to whom the organization is dedicated to helping. Because non-profit organizations often have limited resources senior management is valued for their ability to manage cross-functionally. Successful managers require strong leadership skills as well as an understanding of basic business concepts, such as accounting, marketing, and business administration.
Non-Profit Management Selected Resources
---
Alumni & Student Profiles
---
'99
---
Managing Attorney/Founder, World One Law Group, Seattle WA
'13
---
A Supreme Court Clerk Sees a Future in Public Interest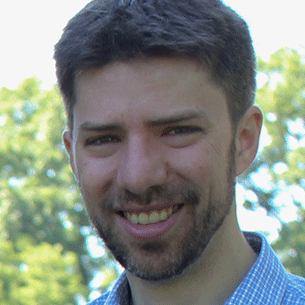 '03
---
Assistant City Solicitor, City of Pittsburgh Law Department, Pittsburgh, PA