Thursday, October 4, 2018
---
Becca Heller '10 and Adjunct Professor Gregg Gonsalves named 2018 MacArthur Fellows
Human rights lawyer Becca Heller '10 and Associate Professor (Adjunct) of Law Gregg Gonsalves are among the 25 individuals chosen as 2018 MacArthur Fellows.
Often informally known as the "genius grant," the MacArthur Fellowship is a $625,000, no-strings-attached award to "extraordinarily talented and creative individuals as an investment in their potential," according to the MacArthur Foundation.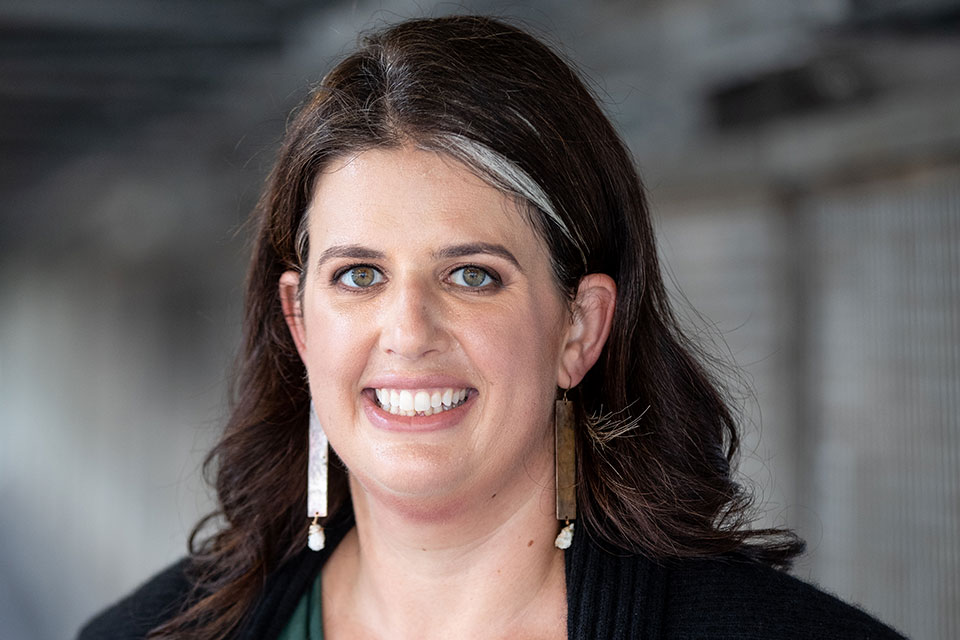 As a human rights lawyer, Heller has mobilized the resources of law schools and law firms "to defend the rights of refugees and improve protection outcomes for many of the world's most at-risk populations," according to her MacArthur Fellowship biography. She is the director and co-founder of the International (originally Iraqi) Refugee Assistance Project (IRAP), which provides legal services to individual refugees as they navigate application, appeal, and resettlement processes under U.S. and international law. Originally founded as a student organization at Yale Law School, IRAP began in 2008 to help Iraqis displaced by war to resettle in the West. Heller and IRAP played a prominent role in responding to the January 27, 2017, executive order restricting people from seven majority Muslim countries from entering the United States. Hameed Darweesh, an IRAP client who served as a translator for the U.S. Army in Iraq, became the lead plaintiff in a lawsuit that resulted in a nationwide stay preventing the deportation of people with valid visas and refugee status.
WATCH A VIDEO ON BECCA HELLER '10
WATCH A VIDEO ON GREGG GONSALVES
"Heller is working to expand pathways to safety for those fleeing persecution and educating a new generation of lawyers about the importance of access to counsel for those whose lives hang in the balance," says the MacArthur Foundation.
"What we're trying to do is to say that refugees have rights, that they are human, and that they should have the legal aid to enforce those rights just like every other human," Heller says in her MacArthur Fellowship video about her work with IRAP.
Epidemiologist and global health advocate Gregg Gonsalves is co-director of the Global Health Justice Partnerships (GHJP) and the Collaboration for Research Integrity and Transparency. The GHJP Gonsalves co-founded is an interdisciplinary initiative between Yale Law School and the School of Public Health to further advance human rights and social justice perspectives in public health and legal research, practice, and teaching. Currently, GHJP is working with organizations in Brazil to investigate the role of the war on drugs and high incarceration rates on the community burden of TB, as well as to advocate for wider availability of hepatitis C treatment in U.S. prisons. Through these initiatives, Gonsalves is training a new generation of researchers who will work across public health and human rights sectors to correct disparities in global public health.
According to the MacArthur Foundation, "For nearly three decades, Gonsalves was an HIV/AIDS activist, working with domestic and international organizations such as AIDS Coalition to Unleash Power (ACT UP) and the AIDS and Rights Alliance for Southern Africa. His efforts to co
nnect the HIV/AIDS community with top-tier researchers and scientists were a critical catalyst to fundamental advances in scientific knowledge of the disease. These experiences deeply informed his later training in epidemiology and current efforts to optimize the effectiveness of health programs for epidemic diseases, particularly within poor and marginalized communities."
His MacArthur Fellowship biography notes that he integrates "his experiences as a community activist with quantitative analysis and operations research to improve responses to global health public health challenges."
"My work is designed to give politicians and policy makers the information they need to make better decisions for better public health," Gonsalves says in a video produced by the MacArthur Foundation to accompany his biography.