Friday, January 15, 2021
---
Challenging Mass Incarceration Clinic Secures Historic Sentence Modification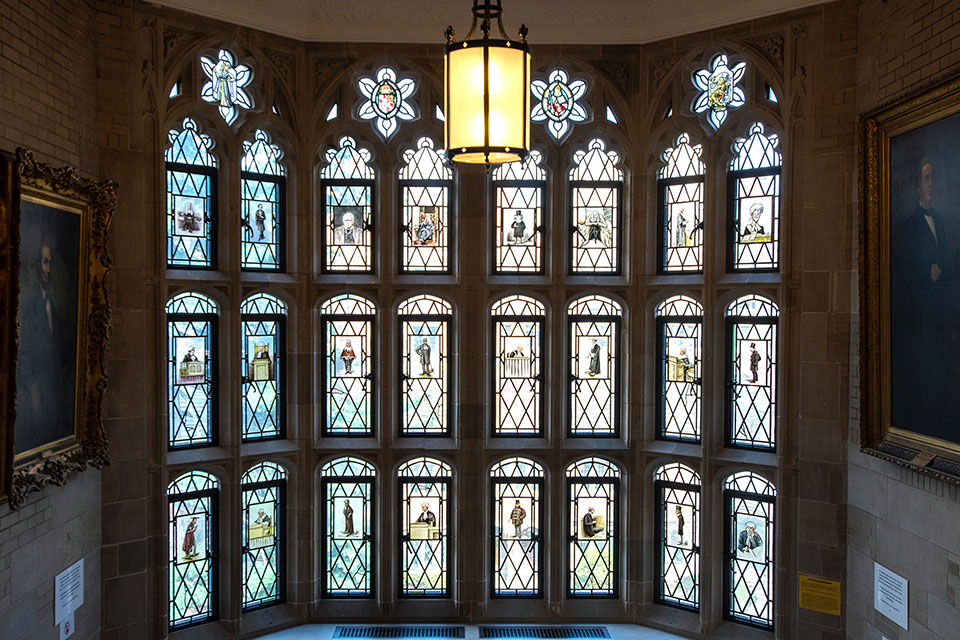 Four years ago, Connecticut garnered national recognition for its innovative, rehabilitation-focused TRUE Unit at the Cheshire Correctional Institution. Now, one of the unit's mentors has been granted a second chance, succeeding in winning an unprecedented sentence modification.
On January 15, 2021, Judge David Gold of the Hartford Superior Court announced his decision resentencing Clyde Meikle, a Yale Law School Challenging Mass Incarceration Clinic (CMIC) client, to 28 years from the 50 to which he was originally sentenced for fatally shooting his cousin.
On Friday, December 18, 2020, Meikle and his legal team, led by Clinical Associate Professor of Law Miriam Gohara and five CMIC Yale Law School students, appeared at a hearing in Hartford Superior Court to modify Meikle's sentence to reflect his record of rehabilitation. Meikle has been incarcerated for 26 years on a sentence for murder. The Hartford State's Attorney's Office joined Meikle's petition for a 28-year sentence. Clinic members Felisha Miles '21 and Kate Levien '21 presented the case before Judge Gold.
Criminal justice stakeholders across the state, such as Commissioner of Emergency Services and Public Protection James Rovella, supported Meikle's petition. Rovella, who has risen through the ranks to become the top law enforcement official in Connecticut, was a Hartford homicide detective during the 1990s. He arrested Meikle in 1994 and testified against him at trial. Twenty-six years later, Rovella supports Meikle's release from prison, calling him "the most impressive person [he knows] who is incarcerated."
Scott Semple, the former Commissioner for the Department of Correction, also supported Meikle at the Dec. 18 hearing. Semple, who worked with Meikle to create the TRUE Unit, advocated for Meikle's early release from prison, citing his personal transformation and instrumental work mentoring young men while in prison. Lafayette S. Foster Professor of Law Kate Stith, a former federal prosecutor and faculty director of Yale Law School's Prosecution Externship, cited Meikle's transformation as "the most impressive case of in-prison rehabilitation" to her knowledge.
"Mr. Meikle has taken advantage of every single opportunity for rehabilitation and growth during his decades-long incarceration," said Frankie Hedgepeth '22, a member of the legal team from the Clinic, "and when there were no further opportunities or programs, he created them and led them for others."
"As a mentor in the TRUE Unit, Meikle has created or led more than 20 unique rehabilitation-focused courses and programs, ranging from conflict resolution circles to a fictive bank, where mentors help mentees develop financial literacy in order to prepare them for life on the outside," said Chandini Jha '21. As documented in a 447-page petition filed by Meikle's legal team, Meikle's mentees often identify him as their inspiration for turning their lives around and cite his mentorship as providing them the tools to do so.
Meikle is also star student at Wesleyan University's Center for Prison Education, a program that offers accredited Wesleyan courses to students who are incarcerated. He was among the first 18 students in the state of Connecticut to receive an Associate Degree through the program and now is set to graduate with a Bachelor of Liberal Studies from Wesleyan. Dozens of his professors, teaching assistants, and tutors have advocated for his release and pledged to support his academic and professional pursuits beyond the prison walls.
"In total, Mr. Meikle amassed more than 60 positive character evaluations from the correctional officers he works with inside the TRUE Unit, professors and tutors he has interacted with as a Wesleyan student, mentees who discuss the ways he has changed their lives for the better, and family members who have seen his transformation and are committed to supporting him if he is released," said Eli Feasley '21, another clinical student on the legal team.
In the January 15 virtual hearing, Judge Gold granted Meikle's request. Judge Gold cited Meikle's extraordinary rehabilitation and his transformation into a peaceful and compassionate man, as well as the significance of the State's Attorney's support. He acknowledged the pain that Meikle's taking his cousin's life has caused his family and reminded Meikle of the awesome responsibility he will have upon his release, noting that many incarcerated people now have an incentive to follow Meikle's example.
The Challenging Mass Incarceration Clinic represents indigent clients in state post-conviction and federal sentencing proceedings. Students lead every aspect of the case work, from factual investigation to in-court advocacy.