Wednesday, December 8, 2021
---
Colin Antaya '19 Advocates for the Regulation of "Forever Chemicals"
Colin Antaya in Blue Hill, Maine, which recently passed on ordinance banning nearly all pesticides in town. Maine is one of few states that allow municipalities to decide whether to regulate pesticides, Antaya notes.
As a 2020–21 Liman Fellow, Colin Antaya '19 joined the Conservation Law Foundation (CLF) to reduce the use of pesticides in New England. Working together with a coalition of conservation organizations, beekeepers, and organic farmers early on in his fellowship, he learned that the mosquito pesticide sprayed over millions of acres in Massachusetts contained per- and polyfluoroalkyl substances (PFAS), which are known to be toxic to humans. So began his foray into the world of "forever chemicals."
PFAS are a large group of man-made chemicals that have been used since the 1940s to manufacture stain-resistant, water-resistant, and nonstick items, such as cookware and clothes, among other products. The chemicals can be found all throughout the environment, federal agencies note, including in soil, water, and people.
"The reason they are called 'forever chemicals' is because they don't break down naturally in the environment," Antaya said. "In fact, they bioaccumulate."
PFAS have been linked to a host of adverse health outcomes, including increased risk of cancers, developmental delays and behavioral issues in infants and children, decreased fertility, and impaired immune function, including decreased immune response to vaccines, according to the Department of Health & Human Services. A single part per trillion can be harmful to human health, according to Antaya.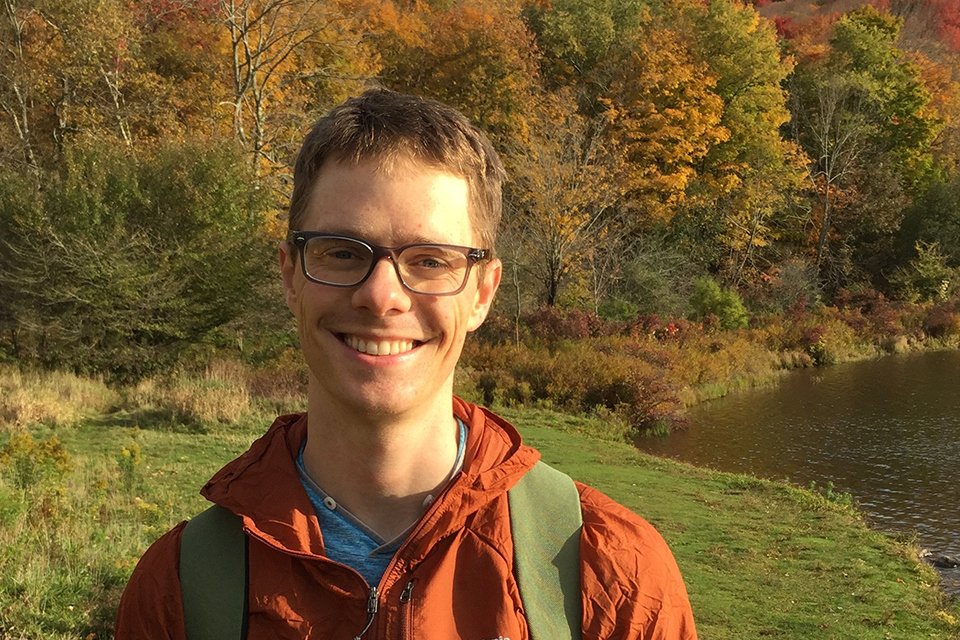 New England has been hit hard by PFAS contamination, he said. In 2019, the issue gained widespread attention in Connecticut when tens of thousands of gallons of firefighting foam containing PFAS spilled into the Farmington River. Other locations, including industrial facilities, have released the toxic chemical compounds as well. Towns, cities, and states in New England have spent millions of dollars on cleanup so far, Antaya said, and new instances of contamination of drinking water, soil, and waterways are being discovered at an alarming rate. 
"It's a problem we don't have a full grasp of yet," Antaya said. Complicating matters, he added, is that the two most widely known and studied PFAS, perfluorooctanoic acid (PFOA) and perfluorooctane sulfonate (PFOS), have been replaced with newer PFAS that may cause the same issues. 
To address the contamination, government regulators need to agree on a definition of PFAS and regulate them as a class of chemicals, Antaya said. This could help create testing schemes and set drinking water safety levels. "Trying to deal with PFAS as individual substances — when there are over 9,000 and new ones are being created all the time — is an unwinnable game," he said.
Action at the state level is very important, Antaya said, because the U.S. Environmental Protection Agency (EPA) has not been moving quickly enough on the issue. But states need the EPA to respond. 
"Developing testing methodologies and technologies that can detect that small amount of PFAS is complicated and expensive," Antaya said. "The EPA has the resources, if anyone does, to do this."
In October, EPA Administrator Michael Regan announced the agency's PFAS Strategic Roadmap, which sets timelines for specific steps and policies to address PFAS and safeguard public health. While the announcement is promising, Antaya said, he and other environmental advocates will be watching carefully for the EPA to act aggressively and to hold industries accountable for the pollution they create. 
As research and testing have continued to broaden our understanding of the risks of PFAS, Antaya questioned to what extent people actually need these chemicals. 
"They do some convenient things for us, but we're realizing now the tremendous environmental and health impacts," he said. "Is the cost worth the conveniences we are getting?"
---
As a 2020–21 Liman Fellow, Colin Antaya '19 worked with Conservation Law Foundation in its Boston and New Haven offices to increase pesticide regulation in the region. Prior to his fellowship, he clerked for Justice Steven D. Ecker of the Connecticut Supreme Court. A 2012 graduate of Rhodes College, Antaya earned a master's degree in 2019 in public administration from Harvard's John F. Kennedy School of Government and a law degree from Yale. While in law school, he was co-director of the International Refugee Assistance Project and a member of the Housing Clinic. Antaya is currently an Associate Attorney at Koskoff, Koskoff, and Bieder in Bridgeport, Connecticut.
Liman Fellowships are a component of the Arthur Liman Center for Public Interest Law, which promotes access to justice and the fair treatment of individuals and groups seeking to use the legal system.