Tuesday, April 19, 2022
---
Craig Newmark Philanthropies Continues Support for MFIA Clinic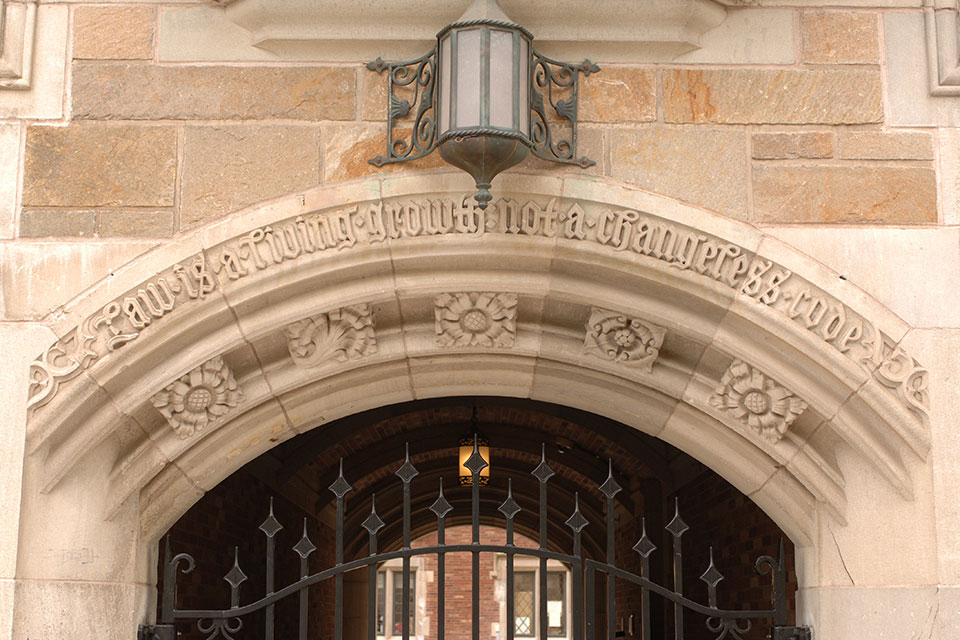 The Media Freedom and Information Access (MFIA) Clinic at Yale Law School has received a third year of support from Craig Newmark Philanthropies. The $200,000 grant will advance the clinic's core mission of defending the rights of journalists and promoting government accountability.
The MFIA clinic was the first in the country founded to promote government accountability by defending freedom of the press and enforcing the public's right to know. The clinic provides pro bono litigation services to journalists, small and online news organizations, academic researchers, and advocacy organizations.
"Our partnership with Craig Newmark Philanthropies has demonstrated the impact we can have together on safeguarding fact-based journalism in defense of democracy," said Floyd Abrams Clinical Lecturer in Law David Schulz '78, the Director of the MFIA clinic. "We are grateful for Craig Newmark's support and excited to continue our partnership with Craig Newmark Philanthropies."
In 2021–22, Craig Newmark Philanthropies' support represented an important milestone for the clinic and enabled the appointment of a full-time fellow, attorney and Clinical Lecturer in Law Michael Linhorst. As the clinic's first Craig Newmark Fellow, Linhorst has overseen an important docket advancing press freedoms.
Over the past year, support from Craig Newmark Philanthropies has enabled MFIA to provide legal counsel for an investigative journalist shut out of access to government information in Alabama, file seven Freedom of Information Act lawsuits for a range of clients, pursue a libel lawsuit against a prominent online purveyor of election misinformation, and file two Supreme Court amicus briefs.
"A trustworthy press is the immune system of democracy," said Newmark. "By supporting MFIA's efforts to defend the press, we also protect American democracy."
Most commonly known for founding the online classified ads service Craigslist, Craig Newmark creates and funds networks that work to protect the country and to help people out. In 2016, he founded Craig Newmark Philanthropies to support and connect people and drive broad civic engagement, working to advance grassroots organizations that are getting stuff done in areas that include trustworthy journalism and the information ecosystem, voter protection, women in technology, and veterans and military families.
The Media Freedom and Information Access Clinic is dedicated to increasing government transparency, defending the essential work of news gatherers, and protecting freedom of expression through impact litigation, direct legal services, and policy work.