Friday, June 14, 2019
---
Douglas Kysar Wins Teaching Award from Yale School of Management
Douglas Kysar, Deputy Dean and Joseph M. Field '55 Professor of Law, was among the winners of Yale School of Management's 2018-19 MBA for Executives Teaching Awards. Kysar is an Adjunct Professor at SOM, where he has taught on topics including climate change.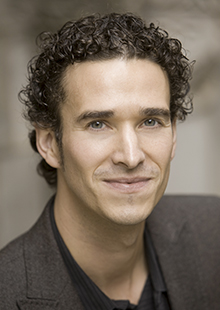 Selected in a vote by the MBA for Executives Class of 2019, three professors received the awards at the program's commencement dinner on May 19. The students honored faculty in each of the MBA for Executives program's three focus areas — healthcare, sustainability, and asset management. The class also recognized teaching in the advanced management courses taken by all students in the program during their second year. Kysar was honored in the sustainability focus area.
Kysar said it is especially gratifying to be honored by the program's students, whom he knew to be talented, smart, diverse, and committed. "What I didn't expect was for the students to also be so fun, so compelling, and so downright inspiring," he said. "It was a privilege to work with them."
This is not the first time Kysar has received the award. He was also honored in 2017.