Tuesday, March 7, 2023
---
Evan Walker-Wells '22 and Joe Schottenfeld '19 Discuss Public Interest Lawyering at the NAACP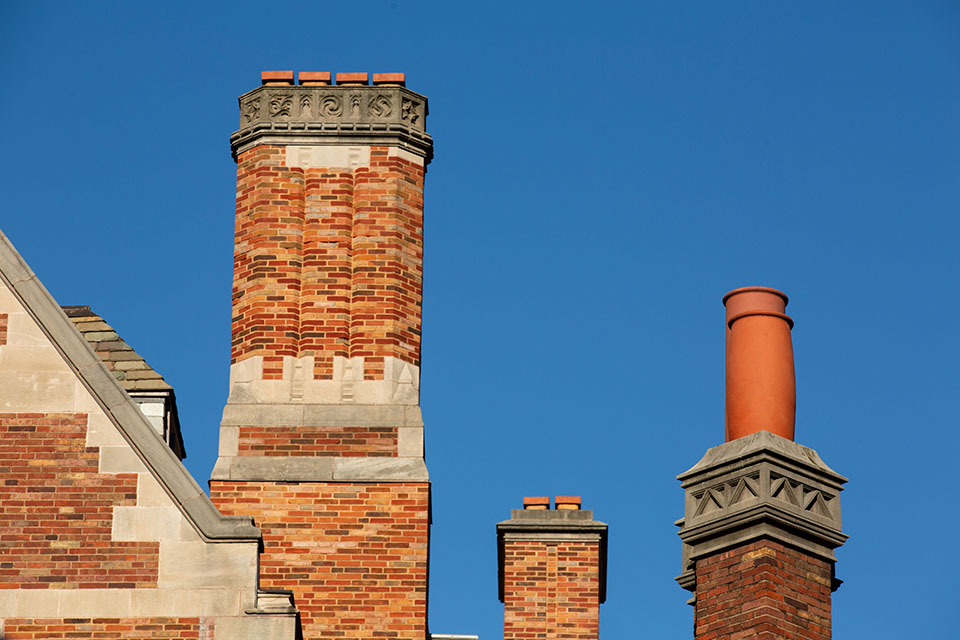 Former Liman Fellow Joseph Schottenfeld '19 and current Fellow Evan Walker-Wells '22 recently answered questions about their work together at the NAACP General Counsel's Office.
Schottenfeld joined the NAACP as a Liman Fellow in 2020 before becoming Assistant General Counsel. He is now one of the lawyers hosting Walker-Wells, who began his fellowship with the organization this fall. At Yale Law School, Walker-Wells was a student director and intern at the Housing Clinic, helping tenants learn about Connecticut eviction law and stay in their homes. He also received an MBA from the Yale School of Management, where he was co-founder of Business Students for Racial Equity.
Part of the Arthur Liman Center for Public Interest Law, Liman Fellowships support Yale Law School graduates who spend a year working in public interest law in the United States.
---
Tell us about your current focus at the NAACP and how you came to be involved in this work. 
Walker-Wells: I began at the beginning of October 2022. Given that I'm based in Atlanta, the general election and the runoff were my first focus, as access to voting is central to the NAACP's concerns along with economic security, racial justice, and eviction prevention.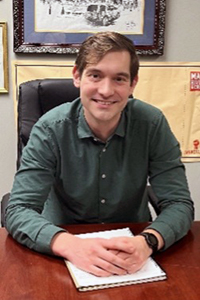 After that, I shifted more of my work to housing and began to work on issues of debt. At the beginning of this year, I helped to draft an amicus curiae brief in Biden v. Nebraska, one of the student debt forgiveness cases that the Supreme Court is considering. The NAACP has been advocating for student loan forgiveness for some time. This was an extension of the years of great work which my organizer colleagues have led there. At issue is the legality of President Biden's cancellation of student debt. The point of the NAACP's filing as an amicus is to underscore how the COVID-19 pandemic has made it harder for millions of Americans to pay back their federal loans. We focused on five people and their stories — why they took out student debt and how the pandemic has hurt them. I hope that by grounding the issues in their stories, we're doing something useful for the Court and more importantly for the millions of people with student debt whose lives will be affected by the Court's decision. 
 
In addition to working with a great group of lawyers in my office and our co-counsel, the brief is one example of what drew me to the NAACP in the first place: our membership and community-driven model. The NAACP leads on so many critical issues in racial and social justice. By following the needs and aspirations of our members, I've been able to begin to see how I can be a lawyer who works on issues defined by our community. My goal for the remaining part of my fellowship is to expand what we call the "eviction prevention navigator program," which provides support for tenants facing eviction so they have the best chance of staying in their homes and having their legal rights respected. I've long been passionate about keeping people in their homes, and I'm glad to have the support to extend that work full-time here in Georgia. I'm also assisting with a lawsuit that our office filed against the discriminatory denial of new affordable housing in Georgetown, South Carolina. I've helped with motion practice and some declarations for it. I also expect to continue with the support of the South Carolina Navigator Program, which connects at-risk tenants with free legal counsel and helps coordinate access to social services. 
Schottenfeld: My focus at the NAACP right now is on — in the broadest sense — infrastructure issues. For me, that includes everything from expanding the types of services communities can provide to support their members to working to redress some of the displacements caused by new roads and highways and bringing challenges to state limitations on funding for critically important city programs such as water treatment facilities. In this way, almost every civil rights challenge can be understood as an infrastructure issue. 
 
As Evan notes, one of the great pleasures of working for a membership organization like the NAACP is that you take your cues from the members. Sometimes we alert them to problems in their communities; far more often, they come to us. They bring the solutions to many of those problems, too, so we just have to keep up. 
As a current Liman Fellow and a former one, what work do you do together?
Walker-Wells: Collaboration is key — between us, others in our office, and maybe most importantly, with the rest of the NAACP. That means the national staff, the state conferences, and the local branches. Everything I've done has focused on how to meet the needs and goals of the NAACP in one way or another, and the only way to figure out what that means is by talking to and collaborating with members and non-lawyer staffers.
And of course, as a very recent law school graduate, I've got lots to learn. I feel very lucky to be able to draw on Joe and the other lawyers in the Office of General Counsel's expertise and practice. Working with other young lawyers means that all of us are close because we are learning law and practice; Joe is one of the great guides to help me get deeper into the substantive law.
Schottenfeld: I'll echo Evan: so many different forms of collaboration between so many different actors are critical to our work for the NAACP. We can't file cases without working with NAACP state conferences, branches, and members — and we can't be successful if we're just filing cases. The contact between all levels of the organization is constant. That interaction makes the NAACP the force that it is.
More directly, it's been fun — and very helpful — to have Evan join our small team. He's new to being a lawyer but not new to working on housing and other economic empowerment-related issues at all levels. There's so much work to do, and Evan's brought a wonderful mixture of curiosity and creative thoughts on how best to do it.
How has your work both challenged and reinforced your commitment to public service lawyering?
Walker-Wells: This work reinforces my belief and optimism in membership-led organizations. The NAACP has a historic role in this country; meeting and working with members has shown me that the organization is focused on the present. I am excited to learn from many of the local branches, as they have insight into the most pressing issues in their communities. They know more about what's going on before the local press or government. The knowledge and conviction that comes from being grounded will be what I hope for going forward, for public service work that I will do in the future.
 
Schottenfeld: In a pretty simple way, working for the NAACP has just made me want to be a better public service lawyer. So much of what we do relies on the work of dedicated and expert volunteers. They model a thousand forms of dedicated service to their communities. And it's on me to continue to learn how to match their intensity and efficacy. 
Walker-Wells: Amen.