Thursday, December 9, 2021
---
Introducing MFIA's Student Directors for 2021-22
The Media Freedom and Information Access Clinic (MFIA) announced its student directors for 2021-22, Jackson Busch '22 and Emily Wang '22. Both have worked in the clinic since their first year of law school.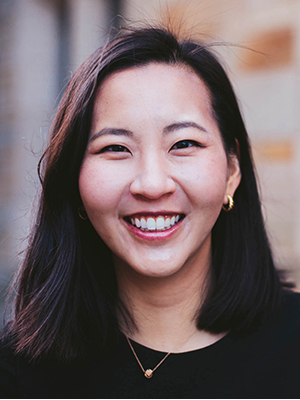 Wang's background working at a government contractor in the tech industry drew her to MFIA in her 1L year. She entered law school, she said, "frustrated with the disjunction between the amount of information the public had access to about what the government was doing and the information that was available to people on the inside," she said. With its commitment to government transparency, MFIA became a natural base for Wang.
Busch began law school inspired by the feats of investigative journalism that held government accountable during the presidency of Donald Trump.
"I had come to believe that a robust press was really important to a vibrant public sphere in a democracy," he said. "As I was applying to law school and thinking of what I wanted to do, working in a First Amendment or press freedom capacity appealed to me and that drew me to MFIA right away."
At MFIA, Busch has had the opportunity to build on the interests that initially brought him to the clinic. He has been working on a Freedom of Information case to obtain the Secret Service records of people who met with Trump when he was candidate for president and president-elect. Busch has seen the case through district court summary judgement briefing and an appeal before the federal circuit court. He handled the oral argument in the Second Circuit on Nov. 30, 2021. 
Wang credits the clinic for supplementing the theoretical knowledge she gains in doctrinal classes. 
"Clinic adds depth and richness to legal education that would otherwise be too divorced from the realities of actual practice," she said.
Busch agreed, adding that working with MFIA has given him a clearer sense of the faultlines in the law. 
"Seeing what cases make it before the federal courts and how the courts decide them — because you are involved in those cases — is a valuable education in what possibilities are out there in shaping the law going forward," he said.
Both Busch and Wang see MFIA's work as critically important at this moment in American democracy.
"One of the things that MFIA has absolutely impressed on me is that this is a time where the potential for transformation exists, and having engaged lawyers who think through these issues with nuance and with public-minded values is important," Busch said. 
As student directors, Busch and Wang hope to reinvigorate the social qualities of the clinic which were interrupted by the COVID-19 pandemic. 
"Clinic was one of the first intimate experiences I had at the law school, working closely with groups of small groups of students and with supervisors and mentors," Wang said. "MFIA has always felt like one of my intellectual homes at the law school and my hope is that other students in the years below will also get to feel like that."
The Media Freedom and Information Access Clinic is dedicated to increasing government transparency, defending the essential work of news gatherers, and protecting freedom of expression through impact litigation, direct legal services, and policy work. The clinic is a program of the Abrams Institute for Freedom of Expression and Information Society Project.