Tuesday, November 15, 2016
---
Miriam Gohara to Join Yale Law School Faculty
Dean Robert C. Post '77 has announced the appointment of Miriam Gohara to the Yale Law School faculty. She will join as a clinical associate professor of law on January 1, 2017.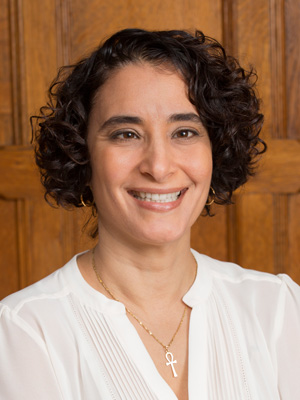 Gohara came to Yale as a visiting clinical lecturer in law in 2014 and served in that capacity until being appointed as a visiting clinical associate professor of law and presidential visiting professor in 2016. She currently leads the Challenging Mass Incarceration Clinic, which represents clients in two types of cases — federal sentencing proceedings and Connecticut state parole hearings. Gohara co-teaches the Educational Opportunity and Juvenile Justice Clinic with Professor James Forman, Jr. '92, which represents children in expulsion hearings and in general educational advocacy in the New Haven School District. She also co-teaches The Sol and Lillian Goldman Family, Advocacy for Children and Youth Clinic with Professor Jean Koh Peters, which represents children in neglect or uncared-for proceedings in the New Haven Superior Court for Juvenile Matters.
"Miriam is an eloquent, effective, and compassionate teacher," said Dean Post. "Her work is imaginative and influential, and we are absolutely delighted to have her on our faculty."
Currently, Gohara is resource counsel with the Federal Capital Habeas Project, where she recruits and provides support to lawyers representing federally death-sentenced prisoners in post-conviction proceedings. In the spring of 2013, Miriam was a visiting clinical professor at Columbia Law School, where she taught a clinic representing youth and adults in civil proceedings collateral to criminal cases, including school disciplinary hearings. From 2000–2006, she was assistant counsel at the NAACP Legal Defense Fund in New York City, where she represented death-sentenced clients in state and federal post-conviction proceedings in state and federal courts, including the United States Supreme Court. Gohara is a member of the board of trustees of the Neighborhood Defender Service of Harlem. Gohara also clerked for Judge R. Guy Cole, Jr. '75, chief judge of the U.S. Court of Appeals for the Sixth Circuit. She is a graduate of Harvard Law School and Columbia University.