Thursday, February 18, 2021
---
Postgraduate Fellow Spotlight: Bernstein Fellow Paul Rink '19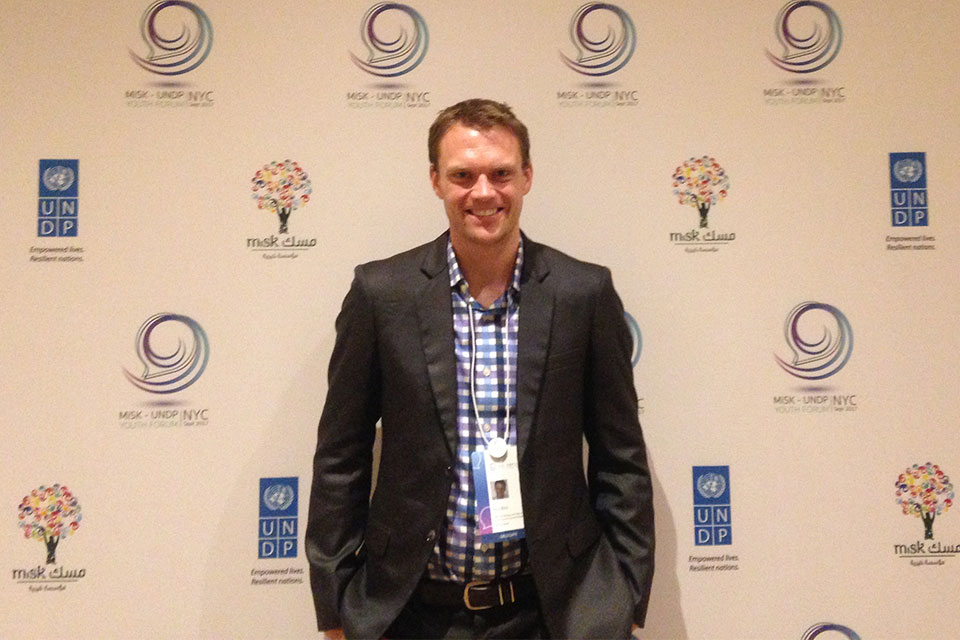 Paul Rink '19 engages with the human rights impact of climate change at Our Children's Trust.
Paul Rink '19 is a 2020–21 Bernstein Fellow working with Our Children's Trust, a nonprofit public interest law firm that provides young people with strategic, campaign-based legal services aimed at securing their rights to a safe climate. Based in Portland, Oregon, he is spending his Fellowship year supporting youth-based climate change cases in Canada and Mexico, helping identify and develop new cases in other foreign jurisdictions, and assisting with legal advocacy before international human rights law bodies and mechanisms.
"I'm very excited to be working on this litigation because it is so well aligned with my interests and ethical drive," Rink said. "I want to spend my career combating climate change as a human and constitutional rights issue."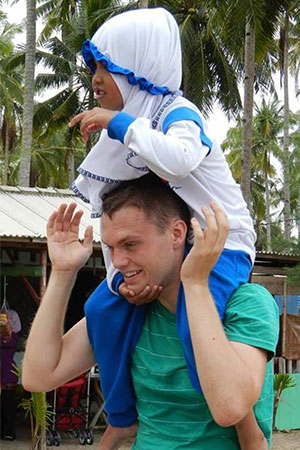 Rink described his path to working with Our Children's Trust as "circuitous," having originally engaged with the organization four years ago in the Law School's Environmental Protection Clinic. Rink arrived at YLS knowing that he wanted to specialize in environmental law, so as a student, he looked for opportunities to support climate change-related work. A "driving force" for his environmental focus is the human impact of climate change.
"Regulatory and administrative work is interesting and important, but Our Children's Trust takes the uncommon approach of representing youth against the government for violations of their human rights and constitutional rights," Rink explained. "It gets to the root of the problem of climate change: that is, the impact it has for people on the ground."
Rink interned with Our Children's Trust in the summer of 2018 and volunteered for the organization in the winter of 2019; he also published an op-ed on the organization's flagship case, Juliana v. United States, and wrote a law school paper and a book chapter on youth versus government climate change litigation more generally. Rink joined Our Children's Trust as a Fellow in November of 2020 after pursuing research in Mexico as a Fox International Fellow upon graduating from YLS.
Since November, Rink has been assisting ongoing litigation with the Juliana v. U.S. case as well as a series of cases in states across the country, including Florida and Washington. He described Juliana v. U.S. as a case that primarily "targets government behavior" and espouses the "progressive argument" that youth's enumerated constitutional rights are dependent on a healthy atmosphere. "When the government is in control of its territory," Rink explained, "it has requirements and responsibilities in relation to that land under the public trust doctrine." By polluting the atmosphere and endangering environmental health, Our Children's Trust argues, the U.S. government is failing to meet those requirements. The argument reflects a novel legal claim, Rink said. "The connection between atmospheric pollution and downstream impacts to the land and waters of the United States makes sense scientifically," he explained, "but it is conceptually novel to the courts."
Rink spends most of his time working with the organization's Global Program. In addition to identifying countries that may be "favorable" for filing similar youth versus government litigation, he also supports cases that have already been filed in other jurisdictions. For example, Rink cowrote an amicus brief to the Colombian Supreme Court in support of a "new intergenerational pact" on climate change. "I have also been helping the Global Program plan a panel for a symposium sponsored by the International Institute for Child Rights and Development," Rink added. "The panel will focus on the importance of setting international climate change targets that are backed by the best available science. A lot of climate policies set goals that are political, not scientific, in nature and will fail to prevent catastrophic climate change impacts. In order to properly protect children and future generations from a climate-ravaged world, we need to align our climate ambition with scientific principles and consensus."
Identifying plaintiffs is a key part of the work done by Our Children's Trust. "Our Children's Trust is centered around establishing connections and working with families," Rink said. One strategy Our Children's Trust has employed includes a questionnaire on its website where potential plaintiffs can submit their information for consideration. "It's a complex determination process," Rink explained. "We take into account the claims of the youth plaintiff, the liability of the state, and that state's laws." Plaintiffs' claims must involve current and potential future impacts from climate change, ranging from the exasperation of asthmatic-related issues or other environmentally related health difficulties to the damage of private property or public community spaces at the hands of climate change.
His current role ties in to his motivations for attending law school; Rink believes that "the climate change problem has largely been articulated" from a scientific perspective and the way forward now lies in public policy and the law. "The judiciary is often resistant to revolutionary arguments like those presented by Our Children's Trust," Rink explained, "but we can't wait around any longer for the executive and legislative branches to act after decades of inadequate attempts and backsliding. Even with the Biden administration's increased support for environmental protection, we need the courts to clearly affirm the constitutional right to an atmosphere capable of supporting human life — a right that cannot be undermined or ignored by any future president or legislature. Our children's lives may very well depend on it."