Monday, May 1, 2017
---
Professor Eskridge Joins Amicus Brief in Travel Ban Case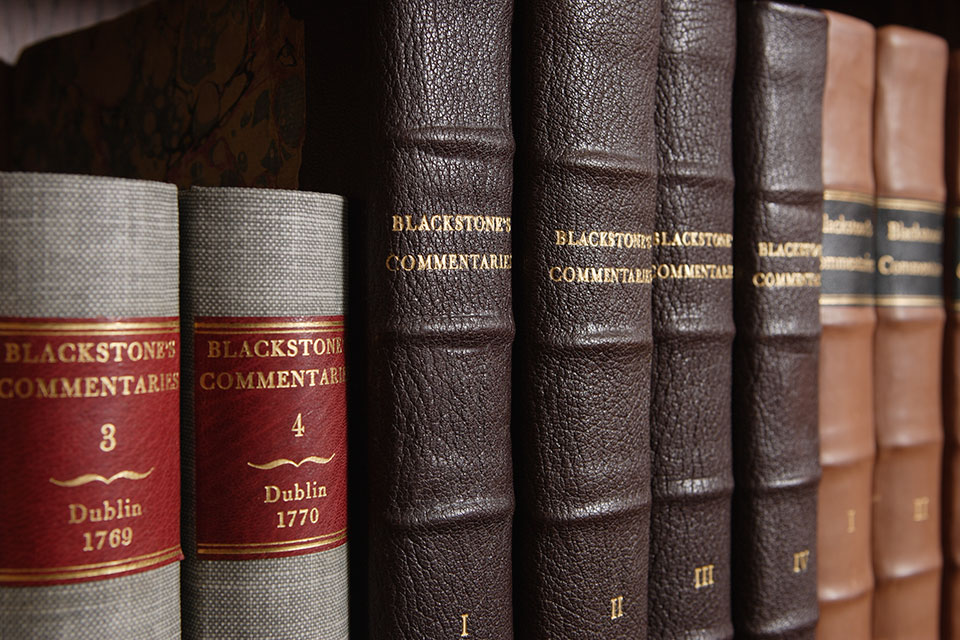 Professor William Eskridge Jr. '78 joined a group of 50 legal scholars to file an amicus brief in federal court in the case of IRAP v. Trump.
The brief argues that the President's executive order banning immigrants and refugees from Muslim-majority countries is unconstitutional because of the "the long-settled prohibition on governmental acts based on animus toward a particular religious group."
"After repeatedly and specifically promising voters that he would ban Muslims from entering the United States, he arrived in office and promptly issued a sweeping, unprecedented, and bizarrely-structured order without any discernible connection to an actual national security threat," states the brief. "An extensive public record thus supports the inference that President Trump was following through on his animus-laden campaign promise, rather than acting for any legitimate reason."
The American Civil Liberties Union and other partner organizations filed a federal lawsuit challenging President Trump's Muslim ban executive order, charging it violates the Constitution — including the First Amendment's prohibition of government establishment of religion and the Fifth Amendment's guarantees of equal treatment under the law — and federal laws. It was one of several lawsuits that have stalled the President's executive order thus far.
This lawsuit was brought by the ACLU, ACLU of Maryland, and National Immigration Law Center on behalf of HIAS and the International Refugee Assistance Project (IRAP) at the Urban Justice Center, along with individuals, including U.S. citizens, impacted by the ban.
Professor Eskridge is the John A. Garver Professor of Jurisprudence at Yale Law School. His primary legal academic interest has been statutory interpretation. Together with Professor Philip Frickey, he developed an innovative casebook on Legislation.
IRAP is a student-founded and student-run organization with chapters at Yale Law School and at almost two dozen law schools in the U.S. and the Middle East, working to improve the plight of Iraqi refugees. IRAP was founded by students in the summer of 2008 at Yale Law School. IRAP's mission is to facilitate the resettlement of refugees from abroad, improve U.S. policy toward the refugee crisis, and ease the transition of newly resettled refugees to American life. In addition to providing direct assistance to clients, students engage political leaders, government agencies, and international organizations on their behalf.