Thursday, February 9, 2023
---
Q&A: Professors Bâli and Flores on Teaching at Yale Law School
Professor of Law Aslı Ü. Bâli '99 and Clinical Professor of Law Claudia Flores joined Yale Law School on July 1, 2022. In the latest issue of the Yale Law Report, they discussed their teaching and scholarship.
---
YLR: What are you most looking forward to about teaching at Yale Law School?
Claudia Flores: I'm very excited to engage with the students here. During my visit in the spring semester, I met such thoughtful and inspired students with a clear passion for social justice and reform. I'm looking forward to working with them to address some of the many difficult and urgent human rights challenges we face today and hope to spark their creativity in reimagining a better future for the world's citizenry.
Aslı Ü. Bâli: I am looking forward to having an opportunity to build relationships with students who are excited, even passionate, about international and comparative law both inside the classroom and beyond it. My most fulfilling experiences teaching have been ones where the classroom is a learning community in which I join the shared enterprise of studying a body of law — cases, doctrine, theories, and literatures — together with my students. I look forward to joining the vibrant learning community at YLS and having our conversations in the classroom radiate beyond it, spilling into the corridors after class and extending into independent study projects or research collaborations. The classes I hope to offer will add to the already extensive curriculum in international and comparative law at Yale, contributing perspectives from the Global South and the Middle East on how best to order systems of justice, whether domestically, transnationally, or internationally. I am excited to embark on a learning journey with the students at YLS and together study some of the most profound problems confronting the world community in order to pursue new approaches to tackling these challenges.
How would you describe your research to students and alumni?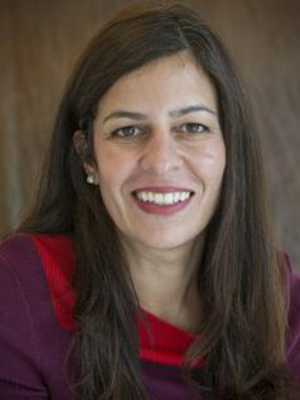 Flores: I've always been interested in issues of inequality — how we understand it, when and why we tolerate it, and how we can address it through law, policy, and institution-building. My work tends to center around inclusion and empowerment of disempowered communities such as migrants, women in the informal labor sector, and human rights defenders. At the international level, I'm particularly interested in how international institutions and mechanisms can support global movements and alliances-building of disempowered individuals seeking national reform. At the domestic level, my past work has focused on constitutional reform processes as a recommitment to fundamental rights and equality.
Bâli: I have two principal areas of research, one in international law and the other in the comparative law of the Middle East. With respect to international law, I work at the intersection of international human rights law and the law of the international security order — this encompasses questions relating to the laws of war, humanitarian intervention, arms control, economic sanctions, and the protection of human rights in an age of counterterrorism. I consider how international law is marked by legacies of colonialism and slavery that extend into the contemporary global order, which remains racially stratified and tied to imperial logics. In comparative law, I have been interested in the challenge of crafting a democratic constitution under conditions of deep disagreement over the state's religious or secular identity. More recently, I have also studied how decentralized institutional arrangements might provide avenues for realizing competing claims for self-determination within a single shared territory. My work in comparative law examines developments in countries that are understudied in the English-language literature, providing a critical assessment of constitutional and institutional innovations in authoritarian and democratizing contexts. Importantly, I believe lessons derived from these cases can be highly generative and generalizable, providing not only cautionary tales but also new design solutions for countries grappling with governance crises and identity conflicts. In each of my principal areas of research, I investigate how law and politics shape our conceptions of legitimacy, membership, identity, security and threat, and apply interdisciplinary methods drawing on both my legal education and doctoral training as a political scientist.