Thursday, February 6, 2020
---
Trevor Morrison to Give Jorde Symposium Lecture on February 27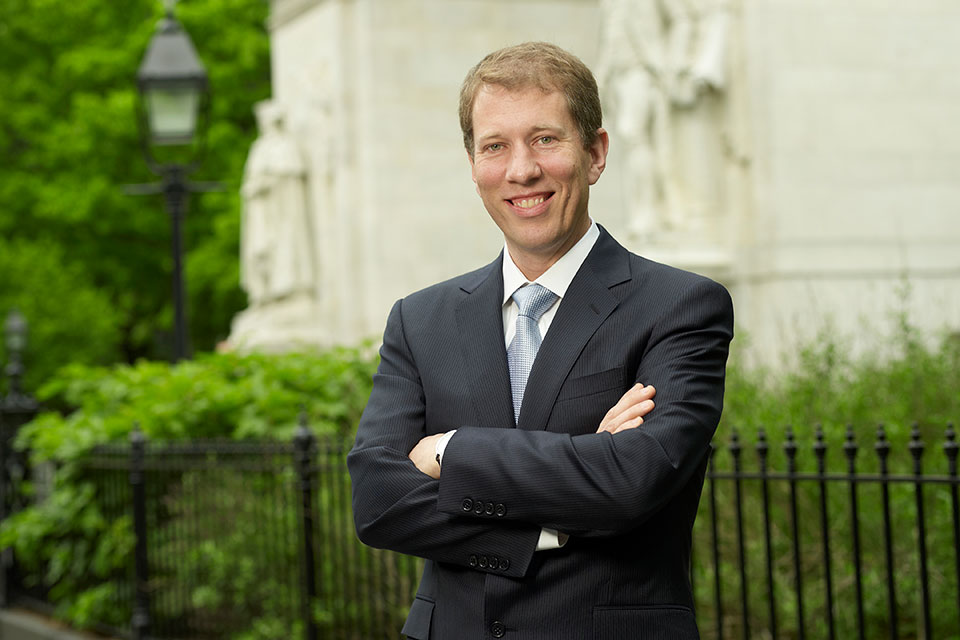 Trevor W. Morrison, the Dean of New York University School of Law and Eric M. and Laurie B. Roth Professor of Law, will give the 2019–2020 Brennan Center Jorde Symposium Lecture on February 27, 2020, at 4:00 p.m. This lecture is cosponsored by the Brennan Center for Justice at New York University School of Law and is open to the Yale community.
His talk, titled, "Constitution by Convention," will provide an account of the role played by historical practice and institutional settlement in the substance of constitutional law, especially the U.S. separation of powers, and will consider the extent to which courts can and should reinforce those practices and settlements in periods when they are being challenged and even repudiated by political leaders.
Prior to arriving at NYU Law, Morrison was the Liviu Librescu Professor of Law at Columbia University. In 2009, Morrison worked in the White House as an associate counsel to President Barack Obama. He received his B.A. (hons.) in history from University of British Columbia in 1994 and his J.D. from Columbia Law School in 1998. After finishing law school, he clerked for Judge Betty B. Fletcher of the U.S. Court of Appeals for the Ninth Circuit (1998–99) and then for Justice Ruth Bader Ginsburg of the U.S. Supreme Court (2002–03).
Between his clerkships, he was a Bristol Fellow in the U.S. Department of Justice's Office of the Solicitor General, an attorney-advisor in the DOJ's Office of Legal Counsel, and an associate at Wilmer, Cutler, and Pickering.
Morrison's primary research and teaching interests are constitutional law, federal courts, and the law of the executive branch. His publications include The Health Care Case: The Supreme Court's Decision and Its Implications (ed. 2013) and The Oxford Introduction to U.S. Law: Constitutional Law (2010). He has published articles in numerous law reviews including the Harvard Law Review and the Columbia Law Review.
The Brennan Center Jorde Symposium is an annual event created in 1996 to sponsor top scholarly discourse and writing on issues central to the legacy of Justice William J. Brennan, Jr.