Friday, December 16, 2022
---
A Year in Books: Faculty Address Critical Questions
In 2022, Yale Law School's faculty published notable scholarship and books that broke new methodological ground and engaged with some of the most urgent questions facing the world today. Among other topics, this year's books by YLS faculty considered law's relationship to politics, examined the history of exclusionary zoning across the United States, and traced the intersections between law and psychology. Here's a review of books by YLS faculty published in 2022.
---
Professor Robert C. Ellickson, America's Frozen Neighborhoods: The Abuse of Zoning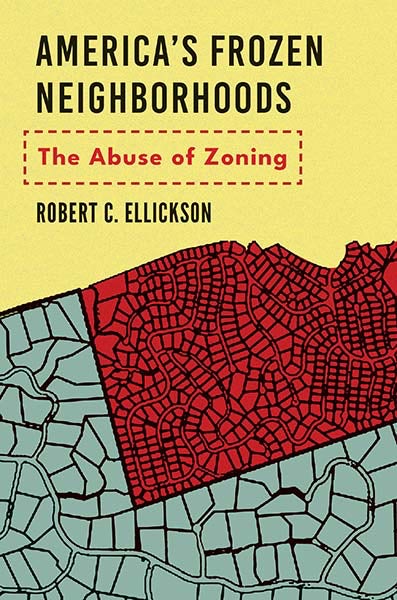 Robert C. Ellickson '66, the Walter E. Meyer Professor Emeritus of Property and Urban Law, examines nationwide patterns of exclusionary zoning in America's Frozen Neighborhoods: The Abuse of Zoning. Ellickson creates data sets to capture how zoning policies shape 41 localities, spread across three urban areas: Austin, Texas; Silicon Valley, California; and New Haven, Connecticut. He uncovers a stark picture of legalized segregation, which separates communities along lines of race and class. The findings, Ellickson argues, reveal zoning to be "the most consequential regulatory program in the United States." Building upon his decades of scholarship in housing and property law, Ellickson outlines the sweeping reforms that policymakers must enact if the country's neighborhoods are to be accessible and affordable to marginalized communities.
Professor Amy Kapczynski, Editor, Rethinking Law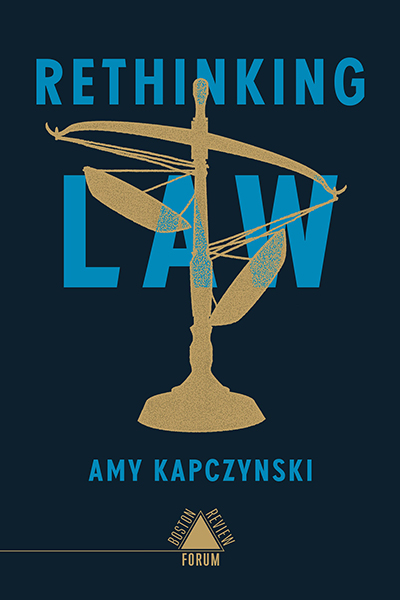 Rethinking Law, the spring 2022 volume of Boston Review, collects prominent legal thinkers who explore new paradigms to better confront and undo the law's complicity with injustice. Edited by Amy Kapczynski '03, Professor of Law and Faculty Director of the Global Health Justice Partnership at Yale Law School, Rethinking Law includes the work of 18 contributors, including a dozen Yale Law School alumni, in academia and public service. The contributors engage with law and political economy across a range of fields, which include constitutional law, antitrust law, labor law, and human rights law. In addition to the print book, the articles are available on Boston Review's website.  
Professor Anthony T. Kronman, After Disbelief: On Disenchantment, Disappointment, Eternity, and Joy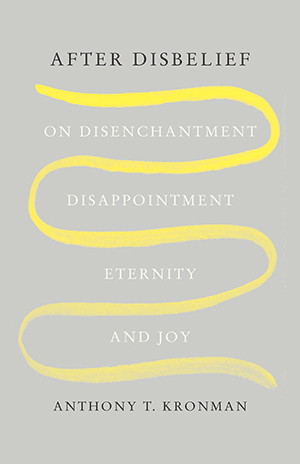 Anthony T. Kronman '75, Sterling Professor of Law and former Dean of Yale Law School, charts a path between religion and atheism in After Disbelief: On Disenchantment, Disappointment, Eternity, and Joy. Kronman recounts how he has come to believe that divinity has a central, even necessary, place in human life — though not as "God" in the traditional sense. Kronman finds God by means of reason alone. According to Kronman, the Abrahamic religions, like the pagan philosophical traditions that came before them, promise to fulfill their followers' spiritual longings. Atheism, on the other hand, finds poignancy and meaning in the fleeting experiences of life. Kronman critiques the limitations of both, concluding that we need the idea of God to make sense of our own humanity.
Professor Tom R. Tyler, Advanced Introduction to Law and Psychology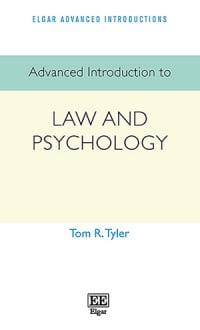 Tom R. Tyler, the Macklin Fleming Professor of Law and Professor of Psychology and a Founding Director of The Justice Collaboratory, takes stock of a century of sometimes cooperative, sometimes contentious connection between the field of psychology and the legal academy. Describing psychology and law as an interdisciplinary marriage, Tyler uses relevant historical examples to explore the opportunities and limitations of the two fields for students and scholars of law, psychology, and the social sciences. Advanced Introduction to Law and Psychology outlines the primary areas of research, their relevance to law, and the ways that psychological findings have shaped — or failed to shape — law. The book covers major topics in the field, including eyewitness identification, racism and sexism, and decision-making by judges, prosecutors, and juries.