Yale Law School Today
Wednesday, August 24, 2022
---
Tuesday, December 20, 2022
---
Students try out virtual reality headsets and discuss the possibilities of incorporating virtual reality into evidentiary proceedings or meeting with clients in the metaverse.
Friday, November 18, 2022
---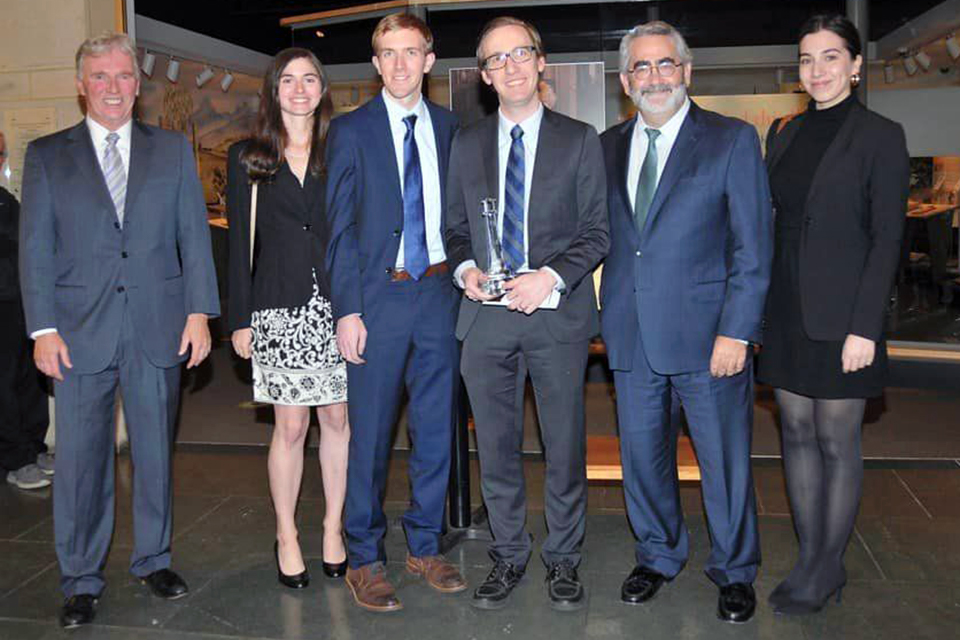 At a Connecticut Council on Freedom of Information event, at which the Media Freedom and Information Access Clinic received an award for its work: from left, Connecticut Foundation for Open Government President Bill Fish, Stephanie Rice '23, Jonathan Gibson '24, MFIA Clinical Fellow Stephen Stich '17, Council President Dan Klau, and Marlene Arias '24. (Photo: Gary Lewis)
Monday, May 9, 2022
---
In The Press
.coda
Information Society Project Executive Director Nikolas Guggenberger discusses the potential impact of overturning Roe v. Wade on online privacy issues.
Thursday, February 17, 2022
---
In The Press
Tech Crunch
Tracey Meares is the Walton Hale Hamilton Professor of Law and Founding Director of The Justice Collaboratory at Yale Law School.