Yale Law School Today
Thursday, November 18, 2021
---
Wednesday, May 18, 2022
---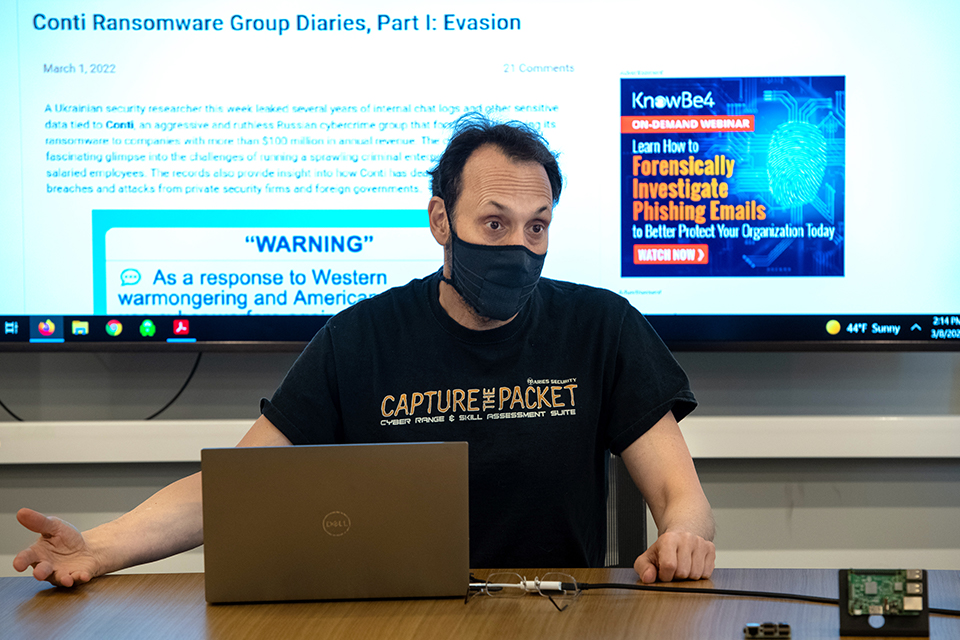 Charles F. Southmayd Professor of Law Scott J. Shapiro '90 talks to his cybersecurity class, which gives students the technological background to address issues like digital policy and national security. "It is extraordinarily difficult for law students and for legal scholars such as myself to talk intelligently about regulating an activity that we can't even imagine," he said. 
Monday, May 2, 2022
---
Professor J.L. Pottenger Jr. '75, Susan Sturm '79, and Deputy Dean for Experiential Education Muneer Ahmad at a panel in April 2022
Wednesday, January 26, 2022
---
In The Press
Yale Daily News
Dean and Sol & Lillian Goldman Professor of Law Heather Gerken is quoted about her reappointment as Dean of Yale Law School.
Tuesday, January 18, 2022
---
In The Press
The Washington Post
Head of Instruction and Lecturer in Legal Research Julie Graves Krishnaswami is quoted about footnotes in The Bluebook.