Yale Law School Today
Wednesday, April 26, 2023
---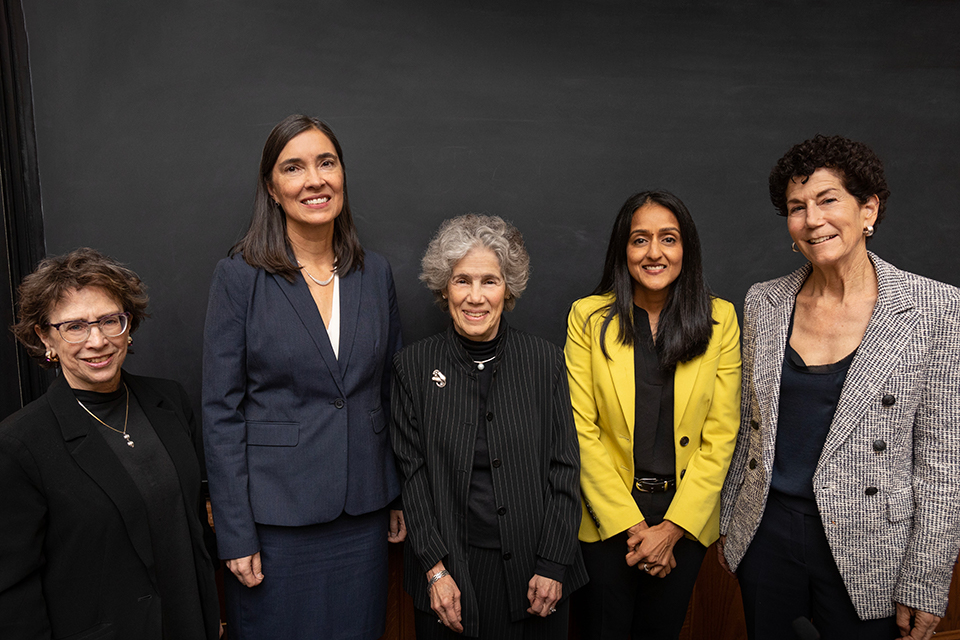 At the 2023 Liman Colloquium, from left: Sheryl Gordon McCloud, Associate Justice, Washington Supreme Court; Anita Earls, Associate Justice, North Carolina Supreme Court; Judith Resnik, Arthur Liman Professor of Law, Yale Law School; Vanita Gupta, Associate Attorney General of the United States; and Lisa Foster, former Director, U.S. Department of Justice, Access to Justice Office.
Wednesday, April 19, 2023
---
Event
5:00PM to 8:00PM
Please register for details

Event
4:30PM to 6:00PM
Online

Event
12:10PM to 2:00PM
SLB Room 120

Monday, March 1, 2021
---
4:19
Wednesday, April 12, 2023
---
In The Press
CT Law Tribune
Several criminal law experts from Yale Law School wrote to stakeholders about Connecticut's pause in commutations.
Thursday, April 6, 2023
---
In The Press
ABC News
J. Skelly Wright Professor of Law James Forman Jr. '92 comments on how police departments can recruit officers who would best serve communities.