More About the Class of 2022
---
The Class of 2022 has collectively lived or worked in:
Afghanistan, Albania, Argentina, Australia, Austria, Bahrain, Bangladesh, Belgium, Benin, Bolivia, Brazil, Canada, Chile, China, Colombia, Costa Rica, Cuba, Czech Republic, Ecuador, Egypt, El Salvador, France, Germany, Ghana, Guatemala, Haiti, Honduras, Hungary, India, Iran, Iraq, Ireland, Israel, Italy, Japan, Jordan, Kenya, Kuwait, Lebanon, Mexico, Morocco, Nicaragua, Oman, Panama, Peru, Poland, Romania, Russia, Rwanda, Senegal, Serbia, Singapore, South Africa, South Korea, Spain, Switzerland, Taiwan, Tanzania, Thailand, The Bahamas, The Philippines, Turkey, Uganda, and United Kingdom.
…and can read and speak the following languages:
Albanian, Arabic, Attic/Classical Greek, Bengali, Dari, Esperanto, Farsi, French, German, Haitian Creole, Hebrew, Hindi, Hmong, Italian, Japanese, Korean, Latin, Mandarin, Marathi, Portuguese, Russian, Somali, Spanish, Swahili, Tagalog, Telugu, Turkish, and Ukrainian.
77 undergraduate institutions represented
American University
Amherst College
Barnard College
Brigham Young University
Brown University
Carleton College
Carnegie Mellon University
CUNY-City College
Claremont McKenna College
College of William and Mary
Columbia University-Columbia College
& School of General Studies
Cornell University
Dalhousie University
Dartmouth College
Dickinson College
Duke University
Emory University
Florida State University
Georgetown University
Harvard College
King's College-London
Lewis and Clark College
Loyola Marymount University
Massachusetts Institute of Technology
McGill University
Michigan State University
Middlebury College
Mount Holyoke College
New York University-Arts and Sciences
& Gallatin School
Northwestern University
Occidental College
Pennsylvania State University
Princeton University
Queen's University
Rice University
Rutgers University
Scripps College

Smith College
Stanford University
Swarthmore College
Tulane University
United States Naval Academy
University of Alabama
University of Arizona
University of California-Berkeley
University of California-Irvine
University of California-Los Angeles
University of California-Riverside
University of Cambridge
University of Chicago
University of Connecticut
University of Dallas
University of Georgia
University of Louisville
University of Miami
University of Michigan-Ann Arbor
University of Missouri-Columbia
University of Nebraska-Lincoln
University of Oklahoma
University of Pennsylvania
University of Redlands
University of Rochester
University of Southern California
University of Texas
University of Utah
University of Virginia
University of Wisconsin-Madison
Wake Forest University
Washington and Lee University
Washington University
Wellesley College
Wesleyan University
West Texas A&M University
Williams College
Yale College
Alumni & Student Profiles
---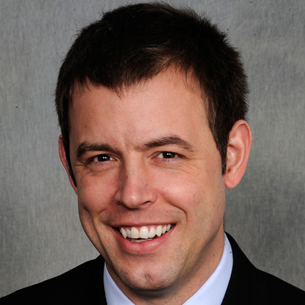 '08
---
Benjamin P. Clinger J.D./M.B.A.
'07
---
Director of Public Policy, Mozilla
JSD
---
Associate Dean (Graduate Program) and Associate Professor, University of Toronto, Faculty of Law