Apply for Gruber Fellowships
Apply for Gruber Fellowships
The Yale Law School is pleased to announce the Gruber Fellowship in Global Justice and Women's Rights. Fellows will spend one year working on projects that promote global justice or women's rights. These fellowships are open to all Yale professional and graduate schools. The Fellowships are funded by the Gruber Program in Global Justice and Women's Rights at Yale Law School.
Terms of the Fellowship
---
Yale graduate and professional students in their final year and alumni of Yale graduate and professional schools (within three years of graduation) are eligible to apply. Fellows will receive a stipend of $50,000 for a 12-month placement, and airfare for one round-trip economy class ticket from the United States to an international placement (up to $2,000). Host organizations are expected to cover health insurance; if this is not possible, the Program will reimburse the Fellow up to $5,000 for health insurance expenses.
The term of the fellowship is one year, beginning in late summer or fall 2023 through summer 2024. Fellowships are open to both US and non-US citizens. Importantly, applicants are responsible for researching and complying with all applicable immigration and visa requirements for the prospective host country. 
Lastly, the host organization must certify compliance with Yale Law School's nondiscrimination policy. For instructions on confirming organization compliance, please see here.
Preparing Your Application
---
We strongly advise an early start on developing your Gruber Fellowship application. Please closely follow the guidelines provided.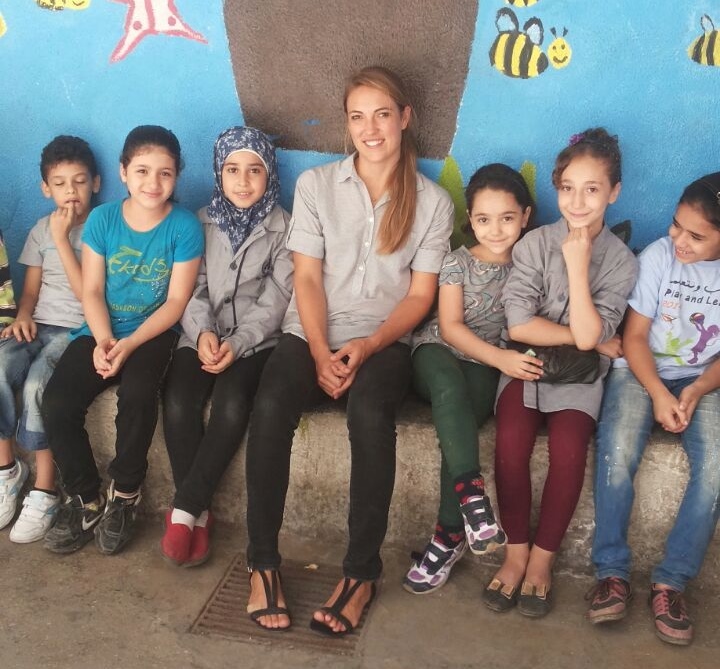 Amelia Reese Masterson's Gruber Fellowship developed a pilot program focused on women's empowerment and food
security among refugee communities in Lebanon.
SUGGESTED TIMELINE FOR THE 2023-2024 GRUBER FELLOWSHIPS:
March/April 2022: If at all possible, attend an information session on campus. Please see the Gruber Fellowships website for the list of campus info sessions. Start researching potential host organizations and proposals. It is never too early!
Summer/Early Fall 2022: Each applicant should meet individually, at least once, with Mindy Jane Roseman, to review a draft of the application/proposal. These meetings are designed to help applicants strengthen their project proposals. To schedule a meeting, please contact Aleksandra Kopacz. if you are not on campus, a phone or skype call can be arranged.
Sept/October 2022: If you have not attended a spring session, attend a fall information session on campus. Please see the Gruber Fellowships website for the list of campus info sessions.
October/December 2022: If you have not done so already, meet with Mindy Jane Roseman. Carefully review application guidelines. Finalize application materials. Confirm that letters of recommendation have been submitted before the deadline.
Final application deadline: Tuesday, February 2, 2023.