Supreme Court Clinic Cases
Supreme Court Clinic Cases
The Yale Law School Supreme Court Advocacy Clinic represents parties and amici curiae at the certiorari and merits stages of Supreme Court litigation. The Clinic has also litigated rehearing petitions in the Courts of Appeals on limited occasions.
The Supreme Court's year is organized into Terms, each beginning the first Monday in October. Below are links to each of the Clinic's filings, organized by Term in which the case was heard. Where a case was argued on the merits, it appears in the Term in which it was argued, even if the petition for certiorari was filed in an earlier Term.
For other filings in merits cases, we recommend SCOTUSblog and the ABA brief archive. The Supreme Court's rulings and orders, as well as transcripts of oral arguments, are available on its own web site. Recordings of oral arguments and other documents are available from the Oyez Project.
 
October Term 2019
October Term 2018
October Term 2017
October Term 2016
October Term 2015
October Term 2014
October Term 2013
October Term 2012
October Term 2011
October Term 2010
October Term 2009
October Term 2008
October Term 2007
October Term 2006
Ways to Engage
---
Yale Law School offers more than 30 clinics that provide students with hands-on, practical experience in the law on a diverse range of subject matters.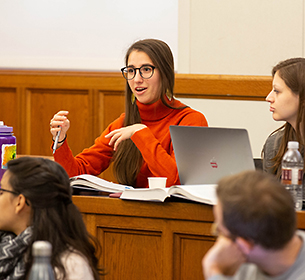 Yale Law School offers a suite of innovative simulation courses based on real-world case studies.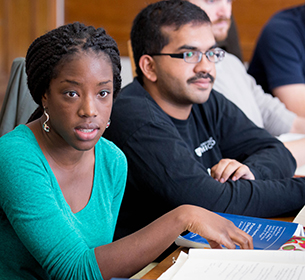 Yale Law School enhances the intellectual life of its academic community by sponsoring a variety of centers, programs, and workshops, inspired by the interests of its faculty and students.
"
"

Yale is just big enough that there's always somebody working on something new that I have never heard about or thought about or learned about. But it's small enough that there are plenty of friendly faces in the hallway, no matter where I am."
---
Richie Frohlichstein
Class of 2018