Thursday, October 3, 2019
---
LEAP Welcomes Inaugural Student Fellows
The Law, Ethics & Animals Program (LEAP) at Yale Law School recently welcomed its inaugural class of 2019–2020 LEAP Student Fellows. The cohort includes 26 students from Yale's graduate and professional programs, including law, forestry and environmental studies, management, comparative literature, public health, music theory, and global affairs.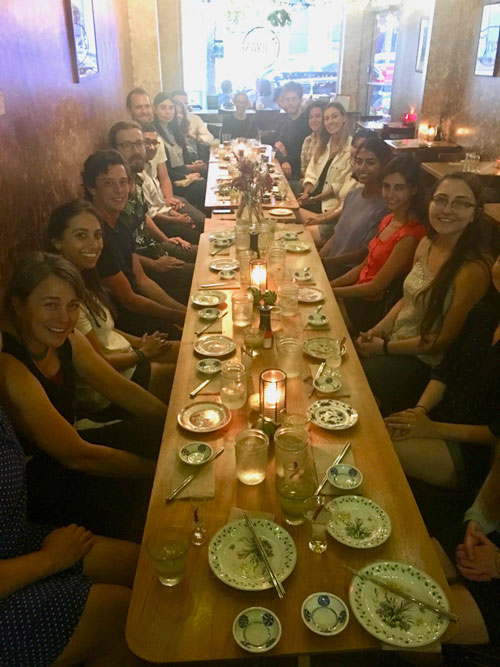 The Student Fellows bring with them extensive academic, professional, and advocacy experience related to animal and environmental law and ethics. Their interests include using policy and litigation as tools to better understand and combat injustice in global systems of animal exploitation, such as industrial animal agriculture, aquaculture, fisheries and the global animal trade; enhancing accountability for corporations that use animals for profit; protecting the rights of animal agriculture workers and whistleblowers; exploring human-nonhuman relationships through the intersection of law and literature; promoting more humane and sustainable food systems; and improving human-wildlife coexistence.
READ: Biographies of the LEAP Student Fellows
The diversity of the Student Fellows class reflects the highly interdisciplinary nature of LEAP's work. Throughout the year, Student Fellows will engage in substantial projects, which may take the form of academic research, policy drafts, regulatory analyses, editorials, articles, or other creative or scholarly works. The Student Fellows will also participate in and help shape LEAP's events.
"It is exciting and inspiring to have such a robust and talented group of Yale students who are thinking — often in creative and out-of-the-box ways — about how laws and policies can better address threats to human and nonhuman life," LEAP Faculty Co-Director Doug Kysar said. "We are delighted to get to work with these students. LEAP's first year is off to a strong start."
The goal of the LEAP Student Fellows Program is to support the academic and professional goals of exceptional Yale students interested in helping animals, to empower these students to do impactful work while at Yale, and to facilitate a collaborative community interested in animal law and policy.